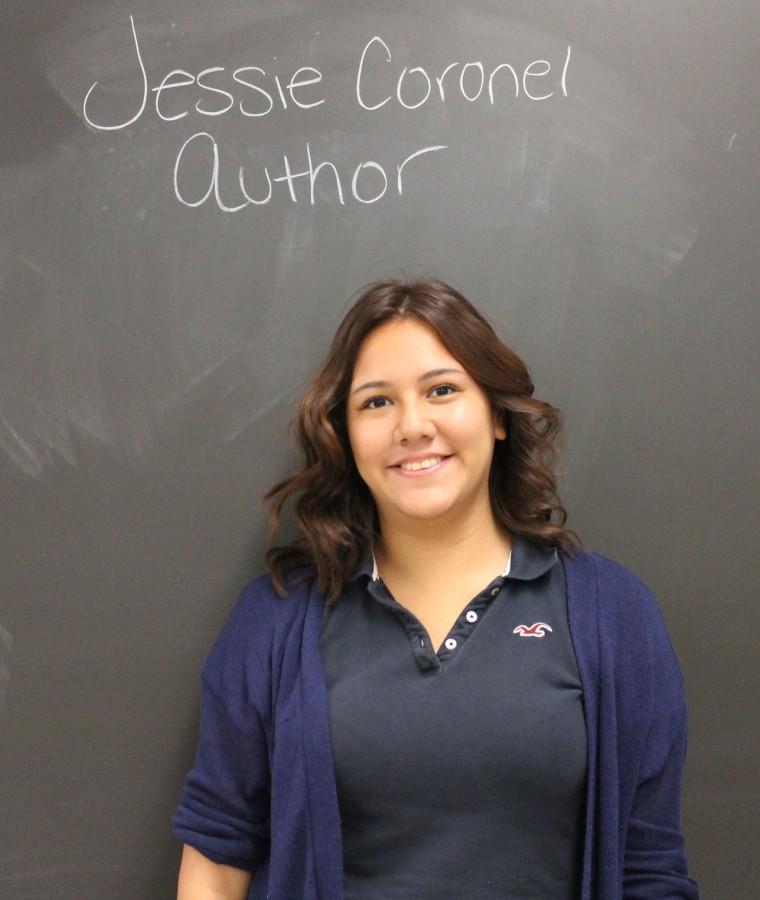 Q: Tell me five things that define Jessie
A:
Dogs, history, hair, purple, and friendliness
Q: If you were part of a salad, what part would you be?
A:
I would be the vinegar, because it is what makes the salad less boring.
Q: What is one thing you wish you could do?
A:
I wish I could be more open with my feelings. I would like to be able to let go a little of my privateness and express myself more.
Q: Do you know what you want to major in? And if so, why?
A:
I want to major in Business Management, because I find it very interesting and it always makes me think of Wall Street and success. I believe that studying this will be my key to success and wealth.
Q: Do you know what college you would like to go? If so, why?
A:
I would like to go to William Paterson, because they have a great business program.
Jessie Coronel, Author
Jun 18, 2015

Where In The World Is The Class Of 2015 Going?

(Story)

Jun 17, 2015

Way Longer Than Four Years

(Story)

May 25, 2015

Placement Test Taking Tips!

(Story)

May 25, 2015

Dorm Shopping 101

(Story)

May 10, 2015

LHS Girl and Guy Code

(Story)

Apr 22, 2015

It's Almost Here… Prom!

(Story)

Mar 31, 2015

The Four Year Committment

(Story)

Mar 18, 2015
Mar 05, 2015

Listen Up Class of 2015!

(Story)

Mar 04, 2015

Cougar For A Day!

(Story)

Feb 11, 2015

Valentine Schmalentine

(Story)

Feb 06, 2015

How To Have A Successful Relationship

(Story)

Jan 28, 2015

Today's Students, Tomorrow's Future

(Story)

Dec 22, 2014

The Best or Worst Gifts Given or Received

(Story)

Dec 10, 2014

Senior December To- Do List

(Story)

Nov 22, 2014

The TV Thanksgiving Treats

(Story)

Nov 13, 2014

Tim Eustace Comes to Visit!

(Story)

Oct 31, 2014

Characters from Halloween's Past

(Story)

Oct 31, 2014

Interact Fall Festival

(Story)

Oct 27, 2014

William Paterson: Pioneer Country

(Story)

Oct 08, 2014

The SAT is Here, Again!

(Story)

Sep 25, 2014

A Message from Guidance!

(Story)

Sep 24, 2014