Cougar For A Day!

Kean University, prestigious university located in Union, New Jersey, was founded in 1855. The campus has a fairly large campus but it has a small campus feel, which some students would appreciate. To my surprise, the campus is well cleaned and maintained. After arriving, I walked the Cougar Path to start Student-For-A- Day. After all the recent snowstorms, I was pleased to see that Kean cleans the walk way every hour. The buildings aren't that far away from each other so the walks aren't terrible at all. The campus, is extremely peaceful and beautiful, even in freezing temperatures.
The purpose of the program is to experience being a college student for a day. The class the visitors get placed in is determined by which major you want to pursue. For example, I am majoring in business communication, therefore, I was placed in a Global Business class, where Dr. Mill was my professor for the hour. He has hands on experience with global business so his class was informative and entertaining. Just being there for a day makes me realize how I am an adult now. Everyone minds their own business and tries to worry about themselves. College is a completely different world than high school.
The college process is extremely stressful for any senior. However, Kean tried to make that a little easier by having a panel conference. Each representative of every department came and spoke about specific steps about topics such as, dorming, finance, and scholarships. Every question was answered exactly as it should have been and the people are more than friendly. It seems as if it's Kean's mission to make sure every student has the best education as possible.
About the Contributor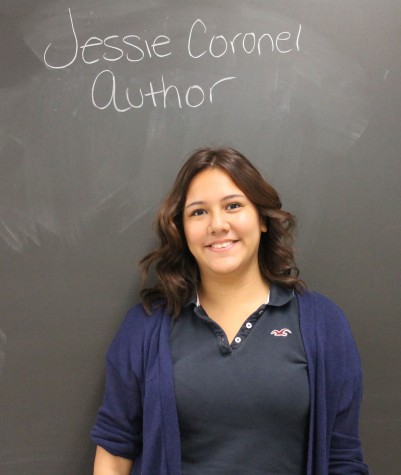 Jessie Coronel, Author
Q: Tell me five things that define Jessie

A: Dogs, history, hair, purple, and friendliness

Q: If you were part of a salad, what part would you be?

A:...