The Four Year Committment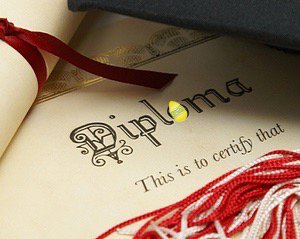 Graduation is quickly approaching and the clock seems as though it's ticking for everyone in the graduating class. Some may have committed to a college, while others may still be unsure. But, that's okay! College is a huge decision to make and it shouldn't be taken lightly. It is a four year commitment and for some it may be more. We decided to speak to some students who already committed to a college.  Commitment is when the student decides to go to that college and has already sent in their first deposit.  They share how they decided to commit and how they feel about their decision.
Jaslyn Anton – Committed to Rutgers 
"Trying to decide where to go was the hardest part. I was always sure I wanted to go away but when the time came it was such a difficult decision. Probably one of the hardest decisions I've made in a long time. I committed to Rutgers because I wanted a place with much diversity, a lot of opportunity, and a place I could call my new home. I fell in love with the campus and it was a place where my dad would be happy for me to attend. I am excited to begin my new journey in life, a new beginning to meet new people and to explore different majors, and to have my mind set at the end in the career path I want. I am excited and determined to strive for what I want and that is to get my degree from Rutgers University."
Kayla Fiscina – Kean University
"When deciding on a college I first narrowed it down by who gave me a the best scholarships. In reality, this was a main factor in my decision. However, the real reason I chose Kean was due to the comfort I felt on campus, when speaking to professors, and when speaking to students. I fully committed to Kean University after I was accepted to the theatre program through audition, and I am now beyond excited to begin attending school there. I think Kean is the right size university for me, because it is small enough to have real relations with professors but large enough to be a platform for me to really make an impact. The theatre department there is also quite impressive and I cannot wait to begin performing in their productions."
Ahmad Saleh – Boston University
"When trying to find the best college for me, I looked for a school that had a balance of great academics and campus life while also being located in an urban environment. This is exactly why I am extremely interested in going to Boston University, as BU has everything I could possibly want from a school. The campus, which is located in the heart of Boston, was the determining factor in envisioning myself going there for the next four years of my life. That combined with the prestigious academics offered, furthers my excitement about attending BU."
Just like these three students said, committing to a school was a difficult decision. A commitment to a school should give a sense of relief because your heart should be set on it. It should also be well thought out. Factors such as the environment, scholarships, and classes should all be part of the decision process. The future may seem scary but with a positive mindset you can succeed!