The TV Thanksgiving Treats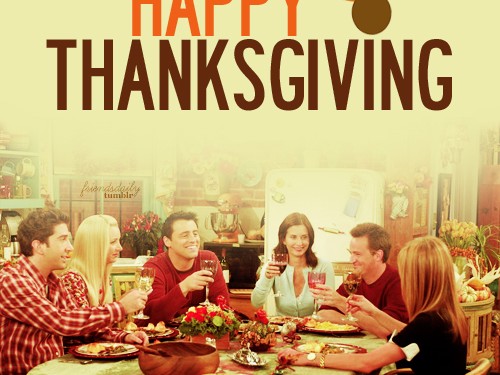 This time of the year is the best time for television shows. All the shows we have come to love play all of their holiday specials! Of course, there are the classic Friends' episodes. The antics of Ross, Rachel, Monica, Chandler and Phoebe just get better around the Holidays. Everyone's favorite scene seems to be when Monica ends up putting a turkey on her head to make Chandler laugh. Luckily for us, Friends has more than one Thanksgiving special to enjoy. Another cute holiday movie is A Charlie Brown Thanksgiving which is a classic. We all remember how Peppermint Patty invites herself and her friends over to Charlie Brown's for Thanksgiving, and with Linus, Snoopy, and Woodstock, he attempts to throw together a Thanksgiving dinner. Also, who can forget the famous scene where Charlie Brown can't kick the football?!
Everyone grew up with Full House and Boy Meets World. Their family antics never changed when Turkey Day arrived. Danny, Joey and Jesse try making DJ, Stephanie and Michelle's first Thanksgiving without their mom a great one, but end up biting off more than they can chew. They should have added gravy, it would have tasted better. In Philadelphia, Cory and the rest of the gang always make Thanksgiving one to remember. Of course, an important lesson is always thrown in by the wise Mr. Feeny.
Thanksgiving surely has evolved over the years. Sitting and watching Thanksgiving specials just reminds everyone that the holidays are officially here! While the turkey is cooking, cuddle up with the whole family and watch some throwback episodes of all your favorite shows, or even some new shows. Just always remember that family and giving thanks are the real "special" part of Thanksgiving!
About the Contributor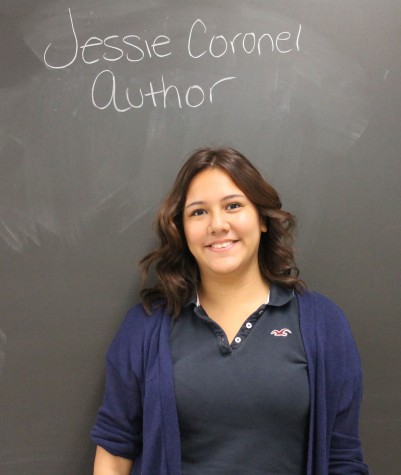 Jessie Coronel, Author
Q: Tell me five things that define Jessie

A: Dogs, history, hair, purple, and friendliness

Q: If you were part of a salad, what part would you be?

A:...