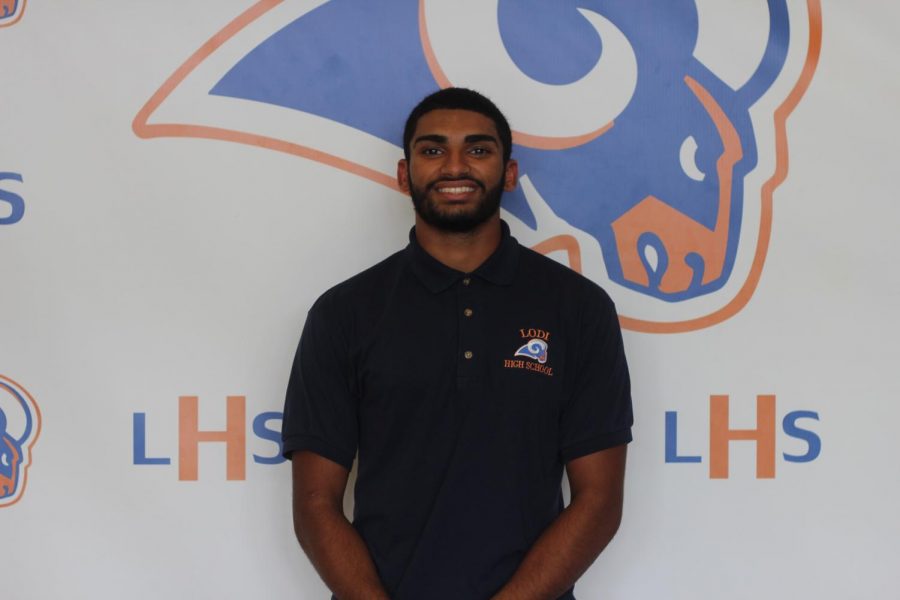 Q: What type of music are you into?
A:  I'm into rap and hip ho
p mainly, but I like R&B too.
Q: What made you want to play football or sports in general?
A: I love sports in general; I think I'm a great athlete, and I like working hard. That's a major goal.
Q: What's your biggest pet peeve?
A: I hate lying. I don't like it.
Q: What is your dream job?
A: I don't know but I guess 
being a doctor; that's my goal.
Q: What's your advice to your freshman self?
A: I'd say to enjoy it while it lasts because it doesn't last very long.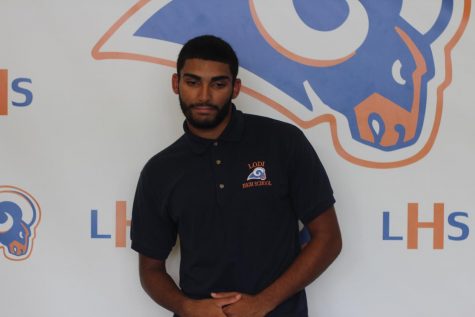 Isaac Palikodath, Writer
Jun 20, 2019

The Sounds of May and June

(Story)

Jun 20, 2019

On to the Next Project: Senior Artists

(Story)

May 09, 2019

Star Wars: The Video Games Strike Back!

(Story)

Apr 17, 2019

Peele-ing Back The Layers

(Story)

Apr 17, 2019

Curtain Call for Coffee House

(Story)

Apr 17, 2019

Love, Death & Robots: The Good, the Bad, and the Ugly

(Story)

Apr 03, 2019

Remembering Nipsey Hussle

(Story)

Apr 03, 2019
Mar 12, 2019

Under the Umbrella of Umbrella Academy

(Story)

Mar 12, 2019

Rap: The Strongest Tool of the Modern Era

(Story)

Feb 13, 2019

Espresso and Expression

(Story)

Feb 13, 2019

Duality in Music: Love and Heartbreak

(Story)

Feb 12, 2019

Sounds of December and January

(Story)

Jan 17, 2019

The Mouse's Movie Mayhem

(Story)

Jan 17, 2019

Breaking Down the Beats with Elijah Garcia

(Story)

Dec 20, 2018

A Look Back at 2018

(Story)

Dec 20, 2018

The Sounds of November: Album Reviews

(Story)

Nov 21, 2018

The Sounds of October

(Story)

Nov 20, 2018

Rappers with Heart: Giving Back

(Story)

Oct 30, 2018

Sound: The Heart of Horror

(Story)

Oct 30, 2018

The Icons of Horror

(Story)

Oct 11, 2018

Meaning Behind the Music: Materialism

(Story)

Oct 11, 2018

The Sounds of September

(Story)

Sep 23, 2018

Remembering the Life of Mac Miller

(Story)

Sep 23, 2018

So Much Music, So Little Time: Albums of 2018 (So Far)

(Story)