So Much Music, So Little Time: Albums of 2018 (So Far)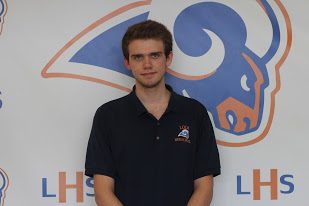 More stories from Cody Van Saders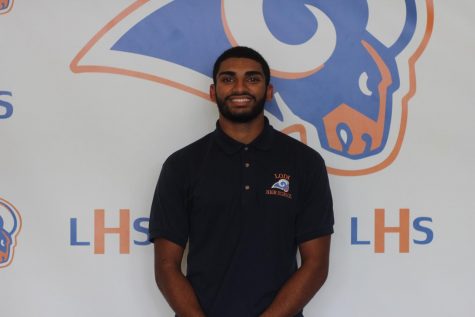 More stories from Isaac Palikodath
With this new school year we plan on re-introducing the Rampage's music column and providing a unique outlook on the music world with reviews and analyses. For this first edition we each compiled a list of our top 10 albums of the year up to this point. Some of these projects have had widespread attention, while others you may have never heard of before. All projects listed definitely deserve a good listen. And if you're curious on what our personal favorites from each are, or are looking for a good starting point for each of these artists, we have made a Spotify playlist for you to check out. Along with this review, we plan on dropping a monthly recap and review of some of our favorites from that month. So for this list, we will not be including anything from September, as we plan on creating a list at the end of the month, with a new playlist each month. 
CODY'S PICKS:
TA13OO– Denzel Curry
Denzel Curry's third studio album and most recent artistic effort has a vivacious energy that most albums lack nowadays. It has quite possibly one of the most consistent and well developed tracklists of any album this year. The 13 tracks on the album are split into three separate acts (Light, Grey, and Dark). Each of these sections is a vague description of the stylistic choices  For example, the second track, "BLACK BALLOONS," takes a detour from Denzel's typical style as it has a much more pop oriented sound that has lyrics inspired by the movie IT. However, later on in the Grey portion of the album on the song "SIRENS," Denzel takes a grittier beat and discusses political and social issues with several flow changes that bring a great energy to such a serious song. The album toys around with many other styles and succeeds gloriously, making it one of the greatest listens of the year.
Kamikaze– Eminem
In the "Rap God's" triumphant return, he delivers a phenomenal rap album that makes it seem as if the legend has not aged. Of course, not all songs have the brilliant technical rapping ability, and admittedly those songs do fall short in the grand scheme of the album tracklist, but when Eminem tries his hardest he deliver impressive rhyme schemes and flow switches. The highlight of the album is the first three tracks, which has Eminem at his best since his golden age of music. The first track, "The Ringer," has Eminem on a Ronny J-produced beat where he flows seamlessly throughout and responds to much of the criticism he has had for his last few releases, while also taking shots at the new wave of the so called "mumble rappers." On the third track, entitled "Lucky You," Eminem works with up-and-comer Joyner Lucas, who has recently gained popularity for his song "I'm Not Racist" and collaborations with Chris Brown, for one of the most energetic tracks of the year. Eminem has the confidence he seemed to be missing for years, and hopefully he continues to drop solid tracks and albums in the future.
Goodbye and Good Riddance – JUICE WRLD
One of the year's biggest stars has been the 19-year-old rapper and singer JUICE WRLD. With the release of music videos for his songs "All Girls are the Same" and "Lucid Dreams," he was able to give himself multiple hits, with "Lucid Dreams" topping the Billboard Hot 100. JUICE WRLD's melodic approach to music and his often times depressing (sometimes exaggerated) lyrics helps appeal to more audiences. Many of his songs discuss addiction and heartbreak, which some listeners may not be fully attracted to. However, his beat selection and his sometimes catchy lyrics can make up for the occasionally weak lyrics. It has this weird mix of sad lyrics and catchy melodies that oddly works perfectly together throughout the album.
Veteran- JPEGMAFIA
For many people, "Veteran" by JPEGMAFIA might be a difficult listen. This is because his lyricism usually has no filter, and can often be controversial. Along with this, he usually uses a more industrial style of production that helps add another layer to his interesting style. This unique energy makes Veteran a great listen as long as you are fine with the abrasive style he takes with his music. However, on some tracks he does come with some more typical, but still unique beats. One of the most prominent of these is the track "1539 N. Calvert," a standout moment where JPEGMAFIA delivers his most energetic verse over the cleanest beat on the entire project. Whether you typically listen to this style of music or not, the album, overall, has a lot of great moments that many people will be able to enjoy, 
Dirty Computer– Janelle Monae
Dirty Computer was the first album I have ever listened to by Janelle Monae, even though my brother has been a major fan of hers for years. After my first listen of the project, I instantly understood why my brother loved her music as much as he did. She has this beautifully unique sound and lyrics that are catchy yet serious, simultaneously. Through her album, she conveys lyrics that wish for more from modern society and that call for less social injustice; however, sometimes, she just tries to have a fun time with her own music. She is also very open with her listener about herself, discussing her past and her own sexuality throughout the album. Prior to the album's release, Monae actually had come out and had stated that she had been attracted to both men and women, aligning herself with pan-sexuality and bisexuality. Whether you're a fan of amusing, energetic tracks, or a enjoy songs discussing issues within the world, there's something for everyone on this album.
Bad Witch– Nine Inch Nails
Bad Witch has one of the most influential bands of the 90's producing some of the best rock released during the year. The album takes the rock sound and makes instrumentals that are typically less conventional, and makes them sound phenomenal. On first listen, the album reminded me somewhat of Kid A by the legendary Radiohead. However, during further listens, I realized that this sound was unique to most of what has been released in the past 20 or so years. It has Nine Inch Nails innovating their own  marvelous style, and their efforts shine magnificently.
I'm All Ears– Let's Eat Grandma
On this project by British duo, Let's Eat Grandma, they test many different sounds on styles that culminate into some of the most brilliant pop songs in quite some time. Although, calling their music "pop" alone is very limiting. Each song sounds unique from one another; yet, still, every song feels as if they belong on the album together. That's honestly the best way to explain it. Most songs also discuss different topics through the lyrics such as love, heartbreak, and even a song heavily inspired by the cult-classic movie "Donnie Darko," that serves as the triumphant close to a marvelous album. This album is definitely one of the easiest to digest out of my picks, but there is certainly music for everyone to enjoy.
God's Favorite Customer– Father John Misty
Some of the best musicians tend to speak their minds through beautiful lyrics that in some way relate to their lives. Many of my favorite groups, like Modest Mouse or Brand New, tend to do this quite frequently. So when I listened to Father John Misty's newest album, where he hauntingly, yet so eloquently discussed many personal topics, it reminded me of the style I love to hear from artists; however, he added his own unique twist. On God's Favorite Customer, Misty discusses subject matters such as his difficulty in love, his personal struggles with depression, and stories of his lowest points. At times, however, he does take a little more of a lighthearted tone. But throughout all of the album's 38 minute run-time, Father John Misty shows his lyrical prowess, musical expertise, and excellent singing that will be remembered for a long time.
Twin Fantasy– Car Seat Headrest
Twin Fantasy by Car Seat Headrest is truly an experience that everyone has to experience for themselves. Although, I am technically breaking the loose rules of these reviews by putting this as it was originally released in 2011, it still makes the cut as it is a remaster of the 2011 album, holding the same name that features modified lyrics and enhanced instrumentals. And let me tell you something –It works brilliantly. The album features beautifully made lo-fi and indie rock instrumentals, with lyrics that discuss monotony in life, relationships, mental disorders, same-sex relationships, teenage awkwardness, drug-use, in an album centering around a relationship in which the front-man is involved. Will Toledo, the front man of the group, has some shining moments throughout the entire album in terms of this lyricism, such as the song "Famous Prophets (Stars)," which is one of the most beautiful and grand tracks on the entire album in terms of instrumentation and lyricism.  The song lasts over 16-minutes, but on my first listen it felt like only 5 minutes, as the song never feels to drag during its run-time and it changes throughout. And despite this album being one of the longest in this entire review, it beautifully captures what it's like to be young and confused and frenzied about the world in front them and how it feels to want to be wanted. The album perfectly explains what it means to be young. It's definitely an album for those who are lost in the world, or just want to understand themselves better, and should be enjoyed by all.
?– XXXTENTACION
Right at the start of summer, we lost a young artist by the name of XXXTENTACION, or X. Despite all the controversies (with those not being the central point of the review) he faced throughout his life, he had great potential that never fully got a chance to be realized. However, before he tragically passed away, he released one final project simply titled ?. On it, he shows the versatility that many have praised in the past. On one song, he may be softly singing over guitar led instrumentals about depression, or he could be effortlessly rapping in songs that have some pretty comedic lyrics. Although this lack of consistency can be seen as a negative, and although some songs do not fully stand out, it works on this album. It shows the side of X that was spontaneous, and the youth that is filled with different, conflicting emotions, just as he was. The album serves as a wonderful mix of emotions that appeal to most demographics, and a good way to carry on the legacy of XXXTENTACION.
---
ISAAC'S PICKS:
Black Panther The Album Music From And Inspired By – Various Artists
Hype for the record shattering theatrical release of the Black Panther took the world by storm and, to generate more excitement, a week before the movie hit theatres, an album for the movie dropped which was curated by Grammy winning Kendrick Lamar. Many people questioned whether movie albums would be a good idea after many of them failing in the 90's but Kendrick and a majority of the artists from Top Dawg Entertainment Label delivered big time. Despite most of it not being used, each and every one of the songs fits with one of the scenes in the film. From the energetic West Coast banger from SOB X RBE and Kendrick on "Paramedic" to the gloomy R&B brought by Jorja Smith on "I Am," this album shows how to properly make a diverse movie album.
MEMORIES DON'T DIE – Tory Lanez
Coming from the same city as world famous artists like Drake and The Weeknd makes finding a new sound that is not heavily influenced by them a difficult task. Similar to his approach on his debut album I Told You, Tory is able to compile an amazing combination of Hip Hop, Rap, R&B, and Dancehall on his new album. Unlike most artists these days, he does not use auto-tune just to make him sound like a good singer but, instead, he has found a creative way to make his vocals resonate and enhance any track it's used on. Tory also showcases that his rapping ability is very underrated with great performances on tracks like "Benevolent" in which he is able to paint a vivid picture of the street life in the Toronto area. Despite some tracks on the album being lackluster due to repetitive ideas, this album is definitely a staple in Tory Lanez's discography. I still believe that his first album is stronger because it gives a better perspective of Tory's life, but MEMORIES DON'T DIE is a hidden gem of this year.
Vacation in Hell – FLATBUSH ZOMBiES
Coming straight out of Flatbush Brooklyn, the independent music trio returns with their sophomore album Vacation in Hell. FLATBUSH ZOMBiES is a rap group unlike any other that continues to break down barriers without the help of any major label. Each of the members, Eric the Architect, Meechi Darko and Zombie Juice, provide a unique sound to every track they are on. Unsurprisingly, Eric executive produced the entire album to perfection, it is undeniable how sonically beautiful this project is and it makes me excited for the group's next release. To make sure each member is evenly represented, most tracks have a triplet flow in which everyone has a verse; the most popular example of this would be the Migos. They are able to build off of each others' verses in order to keep a good flow for the track. The group executes this extremely well on the track "Headstone," which is cleverly jam packed with references to rap legends. The group is very commendable in the way they use sharp lyricism to present the various topics of the album such as success, depression, "mumble rappers," the state of America, among many more. I honestly believe this will end up being in my top three albums for the year and I highly recommend it to any rap fan.
KOD – J. Cole
Album of the year? J. Cole feels that it is undebatable that KOD is the best album of 2018. According to Cole the album's name has three meanings: Kids on Drugs, medication is used as an escape from personal issues; King OverDose, which refers to Cole himself being flawed and having his own conflicts; Kill Our Demons, people need to face their inner demons and find a way to healthily deal with these problems. Cole dives deeper into these overall themes with tracks about the addictions and vices of society such as money, mental health, affairs, social media, etc. In classic Cole fashion he uses his lyrics to paint vivid pictures and continues to solidify himself as one of the best storytellers in rap history. He does all this over modern trap beats which makes KOD feel as if it is a satirical album of the current state of society. J. Cole also finds a way to feature himself on his own album through the persona kiLL edward. This album is very imperative to this generation who is all too familiar with the consequences of drug abuse. It's mind blowing to think that this masterpiece was made in a span of only two weeks. With this project, Cole launches himself back into the forefront of the hip hop/rap community and has a serious case for album of the year.
DAYTONA – Pusha T
DAYTONA is the first of five Kanye West executive produced GOOD Music albums that dropped this summer. All of these albums are seven tracks and are a little over 20 minutes long. Pusha T's message for the album is clear just from the cover itself which is a picture of the late Whitney Houston's bathroom during the peak of her drug abuse. For those of you who do not know who Pusha T is, he is a rapper from Virginia who was a major drug dealer during his early life. Most rappers that come from a similar background would glorify their illegal lifestyle but Push talks about the duality of his life as a drug dealer in such a way that makes you feel his struggle. He raps about how luxurious this life could be once you make it but never forgets to mention the hustle it took to get there. Each verse on this album is delivered with emphasis and is so layered with double entendres and genius writing that it forces the listener to play it back to get the full meaning. Kanye of course does a perfect job in with his production, each beat works so well with Push that it is almost impossible to not bop your head with the tracks. This album is hard hitting right from the get go and never loses a step.
ye – Kanye West
Kanye has been absent from the mainstream ever since his wife's robbery and his hospitalization in November of 2016. Upon his return to society, Kanye has sparked a lot of  controversy after his 'slavery was a choice" remark on TMZ and opened up about what led to his mental breakdown or "breakthrough" in an interview with Charlamagne tha God. The album was entirely redone after the fallout from his TMZ video so that Kanye could take a more revealing approach. Kanye openly raps about his mental breakdown, diagnosis of bipolar disorder, fears of fatherhood, and his addiction to opiates. It feels like with this album we got an new Kanye, one that no longer has an ego. The album was entirely recorded in Wyoming amongst the vastness of raw nature which reflects on the albums production. Ye sounds very spacious and free as if Kanye is letting go of his issues and is finding inner peace; this is most prevalent on the album's best track "Ghost Town." Despite how much we learn about Kanye on this album, one major downside is Kanye ignoring his support for Trump. Besides that Kanye is able to pack a lot into this seven track album and I would not be surprised if it won a Grammy this year.
Lost & Found – Jorja Smith
Jorja Smith is a London based R&B singer who first broke onto the scene when she was featured on Drake's track, "Get It Together," from More Life. On her debut album Jorja is very open about her love life. As the album progresses Jorja finds herself maturing as a partner and understanding what it takes to be a part of a healthy relationship. She does take a break from talking about love on the track "Blue Lights" where she discusses crime in poor neighborhoods. Jorja also shows versatility on "Lifeboats (Freestyle)" by rapping about everyone being so focused on their own issues that they forget to help others. The album does suffer from repetitive lyrics but that is forgivable since it is her first album. Jorja's voice is definitely the best part of the album; she is able to be soothing but powerful at the same time. This album shows that she is able to carry a project with mostly her voice; she could only improve form here.
KIDS SEE GHOSTS (self-titled)
The rap/hip hop world has been eagerly hoping for a Kid Cudi and Kanye West joint project and now the wait is finally over. The production on this album for the most part is eerie, and Kanye does a great job with finding and chopping up samples for this project. For example, on the song "4th Dimension" Ye is able to flip a joyful 1936 Christmas song into a creepy vocal that loops in the back as Kanye and Cudi rap about their demons. The overall theme of the album is Cudi and Kanye rapping about their mental issues and finding a way to deal with them. KIDS SEE GHOSTS reaches a high point on the track "Reborn" where they talk about accepting their issues and not allowing those issues to hold them back in life. This album was well worth the wait and, hopefully, it leads to more content from the GOOD Music duo.
Scorpion – Drake
The 6 God promised to return in 2018 to give us the summary and that he has. Scorpion upon its release was shattering records left and right with ease including being the first album ever to reach one billion streams in one week. The album is split into two parts: A Side the rapping half and B Side the R&B half. Leading up to the release Drake was in a rap beef with Pusha T which resulted in the reveal of his child with an ex adult film actress. Between the the release of Scorpion and the beef Drake remained silent and the world waited in anticipation to see how he would respond to the allegations. Drake scatters subliminal shots at the the entirety of the GOOD Music label and even alludes to having relations with Kim Kardashian. The album is executive produced by Noah "40" Shebib and Oliver El-Khatib who do a great job throughout the album allowing Drake to make tracks for multiple audiences. Besides all the sneak dissing that only real rap fans would have noticed, there isn't much else to this album. Drake spends a lot of it either talking about him having the ability to do big things, without fulfilling those promises, or he is talking about failed relationships because for some reason Drake will never figure out love. The main problem with the album is it is all just build up to the last track where he finally talks about his child, Adonis. However, Drake is a world phenomena and nothing seems to slow him down. Despite the lack of quality bars, this album is still very enjoyable.
ASTROWORLD – Travis Scott
LA FLAME has been teasing his highly anticipated ASTROWORLD for what feels like forever, but, he finally delivered to his fans in early August. The title refers to the Six Flags Astroworld in Houston which was demolished in 2005; this, to Travis, felt like all of the fun of the Houston area being removed. Following its demolition, Travis felt lost; this album was Travis's attempt to return that positive energy to Houston. Another theme of this album is Travis maturing. This is his first project since his relationship with Kylie Jenner and the birth of his daughter. Travis appears to be killing off his persona of LA FLAME because it represents a young and reckless Scott –he can no longer live this lifestyle if he is to be a father and a husband. Travis has been known to consistently bring excellent production to each album and ASTROWORLD is no different. The production is lavish and grand, and mixed with Travis's auto tuned vocals, it gives ASTROWORLD an atmospheric vibe. This album from top to bottom is beautiful; one of Travis's best works yet and deserves all the recognition and acclaim coming its way.
About the Contributors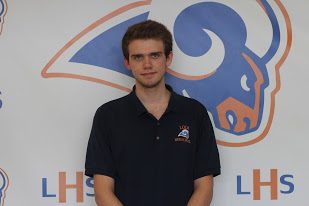 Cody Van Saders, Writer
Q: Which fictional character do you think would be the most boring to meet in real life?

A: Harry Potter because he seems like he would be pretentious...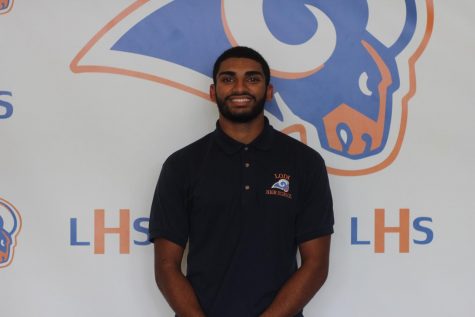 Isaac Palikodath, Writer
Q: What type of music are you into?

A:  I'm into rap and hip hop mainly, but I like R&B too.

Q: What made you want to play football or sports...