The Sounds of November: Album Reviews
November, a month often associated with Thanksgiving. It's a time where people show their appreciation for many facets of their lives. I know it's a little late to talk about Thanksgiving, but we felt that it was needed because we would like to show our thanks for the phenomenal Hip Hop and R&B albums that dropped this month. This will be our primary theme for these reviews. This month, well known producers like Metro Boomin dropped an album with some other famous names attached to it. Along with this, three of the ten 2018 XXL Freshman dropped their projects. We also had Earl Sweatshirt finally release an album after being on hiatus for the past few years. It really is quite an exciting time to be a music fan.
CODY'S PICKS
DiCaprio 2- J.I.D.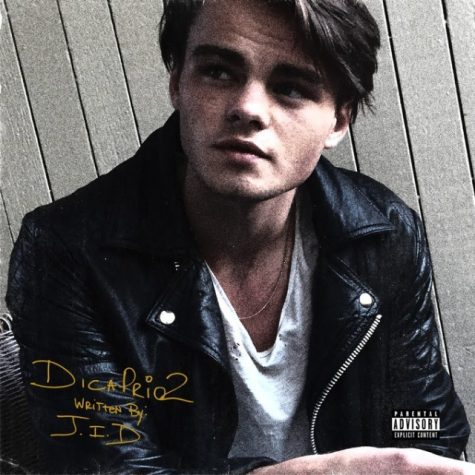 This was easily my most anticipated project of the year. I was first introduced to his music by Isaac, my fellow collaborator on these articles. He told me that J.I.D. was a great artist, and that I would love his music. And, boy, was he right. After my first listen of his debut album The Never Story, I was instantly captured by his unique voice, impressive lyricism, and his phenomenal flows. Each track felt so different and had a unique energy to them. After listening to his debut, I instantly felt that J.I.D. had the potential to be one of my favorite rappers. Then, after listening to his follow-up project, DiCaprio 2, he officially became my favorite rapper. On the tape, he sounds even more impeccable than he has ever before. His flows and lyricism are, honestly, on a near-perfect level throughout most of album, and each song maintains the same versatility that made me fall in love with his style. Even from the first full song ¨Slick Talk,¨ J.I.D. shows the listener that he is back with as much skill as ever before. It's an energetic intro to an album that's full of thrills. However, J.I.D. does, at times, tend to slow things down and go for a more mellow or calming moment. One of the prime examples of this is the track¨Working Out.¨ The song has a much calmer feel to it than the rest of the album, and I found myself listening to the song whenever I needed something to calm me down. Overall DiCaprio 2 is probably one of the greatest albums of the year.
IDK And Friends :)- IDK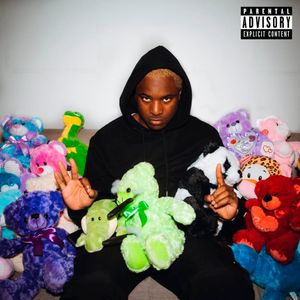 Very few rappers have captivated me as much as Maryland resident IDK. From what I have heard, he has a brilliant mix of intense bangers and deeper lyrical tracks that never cease to amaze me. The pinnacle of this was his debut album IWasVeryBad, which perfectly encapsulates the life IDK had gone through. After recently announcing he is planning on releasing another album next year, he dropped a mixtape full of collaborations entitled IDK and Friends :). Here he collaborates with frequent collaborators, such as Denzel Curry, and more well established artists like Wale. And while there are one or two tracks that don't fully work, there are no bad songs on this record. The album starts off with an energetic delivery by IDK on the track ¨Poke Poke,¨ where he raps about living life on the streets with fellow artist 30 Rack. Next is the track ¨ONCE UPON A TIME (FREESTYLE)," featuring Denzel Curry. Here, Denzel Curry and IDK go bar-for-bar, referencing popular culture, their pasts, and overall delivering some pretty phenomenal lines. The album then progresses on its short runtime (only being 15 minutes) with some pretty great tracks, with its closing being my personal favorite. This track stars former Odd Future member Domo Genesis, and here the duo delivers some memorable lines; it serves as a fantastic closer. The album is the epitome of being short but sweet, and only increases my interest into the album he is supposed to drop in 2019.
Some Rap Songs- Earl Sweatshirt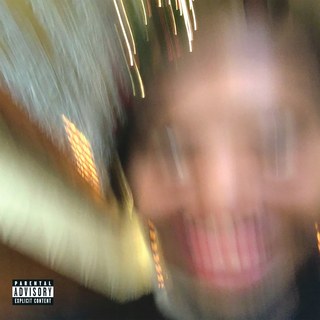 After his three year hiatus, ex-Odd Future member Earl Sweatshirt finally returns to the limelight with his new album Some Rap Songs. Earl has always been loved by fans and critics alike for his poetic lyricism and his, often, depressing nature. He's delivered some of the most real songs that tap into ideas of depression and longing for more from life.  With this album, Earl Sweatshirt comes back just as good as ever. This album, however, is a lot more personal as it was used as a way to rekindle a relationship with his father, Keorapetse Kgositsile, an acclaimed South African poet and activist who had left Earl's family at a younger age. Before the album could release, however, Kgositsile passed away, fueling more of the emotional delivery fans of his love. The album resonates with the listener, especially if they deal with similar issues. The album puts all the emotions you can't explain into hauntingly beautiful lyrics. He also beautifully captures these feelings in the instrumentals. This album is unique in the sense that the beats tend to overpower Earl's voice in some moments, further capturing some of the emotions that would be difficult to put into words. The album only lasts around 20-minutes, but every song is nearly perfect for anyone going through loss. The album has a lot of heart and soul in it, and that's what makes it such a phenomenal album.
Stokeley– Ski Mask the Slump God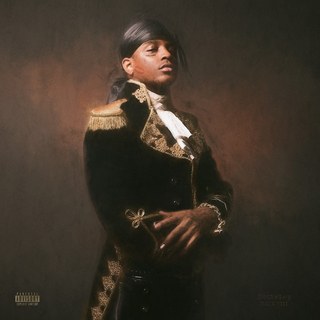 In terms of flows in the hip-hop industry, only two names stick out to me in the modern generation. These two, of course, being J.I.D. (an artist I discussed earlier) and Ski Mask the Slump God. So, after seeing these two make the 2019 XXL Freshman List together, and getting to see these two rap together over the same beat, I was excited. And although I though the cypher was good, I felt that Ski Mask could have done better. Still, I waited for him to release his next project, hoping that Ski Mask would perform much better than he did on his cypher, and better than he did on his last project Beware the Book of Eli, which was also released this year. On this album, Ski does a phenomenal job of delivering some energetic flows and maintaining the fun lyricism he always does. Along with this, Ski raps over quite a few darker instrumentals than he usually would and the fun ones to which we are accustomed hearing. The album is definitely Ski's most sonically appealing album, as it shows a lot of the potential many fans and critics have felt he had. Hopefully, Ski Mask the Slump God continues to release high quality material and really proves himself in 2019
A Love Letter To You 3– Trippie Redd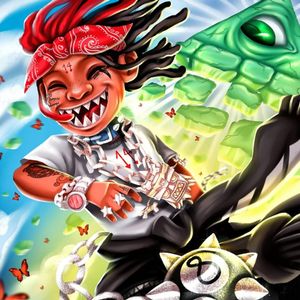 And finally, we have our final of these five albums. Here we had yet another XXL Freshman drop a project. Just like Ski Mask the Slump God, this was also Trippie Redd's second project of the year. Now, I usually do not enjoy his music, as his style just doesn't appeal to me. He has had a similar delivery on all of the tracks I have heard from him. However, prior to the album's release, he released a track called "Topanga" (which was included in last months playlist). Upon first listen, I was captivated by the change in style. It sounded so different from his typical style that I was shocked and couldn't believe this was the same artist that produced tracks such as "Love Scars" and "Dark Knight Dummo." This difference is something I felt great enjoyment in, and it continued all throughout the album. The album sounded natural, at least compared to his often louder and sometimes whiny delivery. He goes for more of a soft and less over the top delivery which is definitely a breath of fresh air. The only real issue is that the lyrical content is nothing too impressive, as it is more typical "brag rap," where he talks about women and money, as well as violence. It really doesn't go much further than that. But still, despite this, Trippie Redd delivers some phenomenal tracks, and a very consistently solid album that anybody, whether they like Trippie Redd or not, should listen to.
---
ISAAC'S PICKS
NOIR – Smino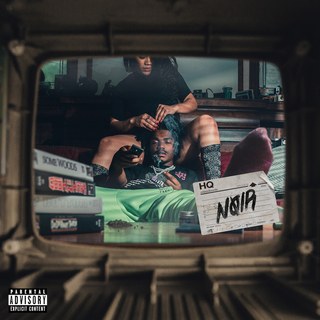 Smino's voice is so unique it is frustrating to see him not get the recognition he so ever deserves. Coming out of St. Louis and spending extensive time in the city of Chicago, he has created a sound that has only been seen with the likes of one of his mentors, T-Pain. On this new album, NOIR, instead of catering to mainstream R&B wave, Smino confidently paints a picture of his countless experiences with black woman in Chicago and his hometown. The album is full of bouncy and funky production that Smino is able to pair with a wide range of vocal inflections. He is unfazed by going from exuberant rapping to passionate singing in a matter of seconds on almost every track. Some tracks that best exemplify this are his smooth slow jam "SPINZ" and his unwavering flow on "LOW DOWN DERRTY BLUES." Smino without a doubt is one of the most exciting new age acts in a while and his potential is limitless. With continued guidance from some of music's big figureheads, he can soon be at the top of the R&B game along with the likes of The Weeknd, Daniel Caesar, and Bryson Tiller.
OXNARD – Anderson .Paak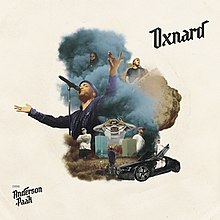 The great Anderson .Paak has returned with his third solo studio album, Oxnard. Under the supervision of rap legend Dr. Dre, Oxnard delivers a fluid and funk vibe that give it a feel of a cinematic experience. Contradictory to the album's title which is his hometown, Anderson .Paak steps out of his comfort zone of jazz and R&B and experiments with G-Funk, Hip-Hop/Rap, and hints of Jamaican influence. Along with this change is the style of sound; Anderson .Paak changes up his the topics of his lyrics taking on a more braggadocious approach now that he can enjoy the fruits of his labor, but do not let that shadow the numerous times he talks about the current chaos that is the American political climate and the downsides to his fame. The album is also jam packed with big name features that include: Kendrick Lamar, Pusha T, Snoop Dogg, J. Cole, Q-Tip, and many others. Even though I prefer the R&B direction that Anderson took on his previous solo effort, Malibu, I can still appreciate his innovation on Oxnard.
NOT ALL HEROES WEAR CAPES – Metro Boomin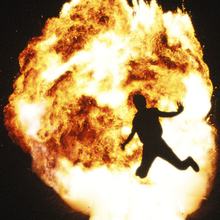 Metro Boomin has become one of the most prolific producers of the modern era of Hip-Hop/Rap. With this newest album, NOT ALL HEROES WEAR CAPES, he continues to deliver banger after banger in a very saturated environment. The album heavily features Travis Scott but is also accompanied by the likes of Young Thug, Swae Lee, and 21 Savage just to name a few. Once again, Metro proves why he is currently a top tier producer with multiple beats that feature a booming bass and excellent sample usage throughout, such as the "After Laughter (Comes Tears)" a Wendy Rene track that is interpolated on "Borrowed Love." The only drawback to this album is the lack of variation. We have heard what Metro has done with the artists that were featured on numerous occasions and the album would have greatly benefited from a new artist. Despite this, I still love this album. Young Metro is still at the dawn of his career and it looks like he is going to be at the top for a very long time.
IIWII – Kirk Knight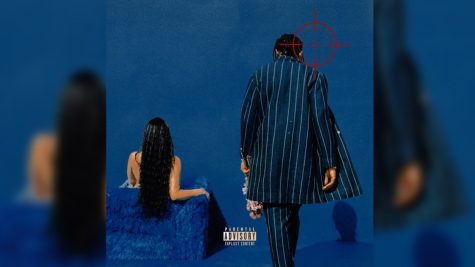 This PRO ERA member has been been overlooked for a long time because of the undeniable stardom of Joey Bada$$. For years, Kirk Knight has been quietly releasing high quality projects that embody the new direction of New York Rap. On IIWII, Kirk discusses being ambitious and looking for his big break. He also talks about how far he has come from the mean and unforgiving streets of Brooklyn. The album starts off by being loud and in your face which is a diversion from the atmospheric sound Kirk tends to have. In the latter half he does return to form as he continues to talk about his aspirations to make it to the top of the rap game one day. With an upcoming PRO ERA album in 2019 and help from Joey Bada$$, Kirk may soon see his dreams become reality.
POISON – Swizz Beatz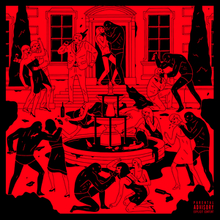 After nearly a 12 years since the release of his last album, the world renown producer Swizz Beatz has returned with his newest album, POISON. The album has a long list of big name features that include: Lil Wayne, Nas, Kendrick Lamar, etc. POISON is loaded with beautiful and soulful instrumentals that contain a variety of sounds from uplifting trumpets to boisterous drums. Swizz also accompanies his top-tier beats with a number of samples that re-chopped up so well you won't even know they're not original. On top of amazing production, Swizz provides vocals on almost every track unlike most producers who only add a producer tag to their songs. The whole project has a certain swagger and you can't help but nod your head with each song. Honestly, I was not awaiting for him to drop an album but I am very glad that he did.
About the Contributors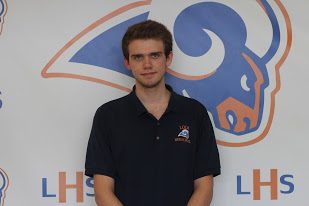 Cody Van Saders, Writer
Q: Which fictional character do you think would be the most boring to meet in real life?

A: Harry Potter because he seems like he would be pretentious...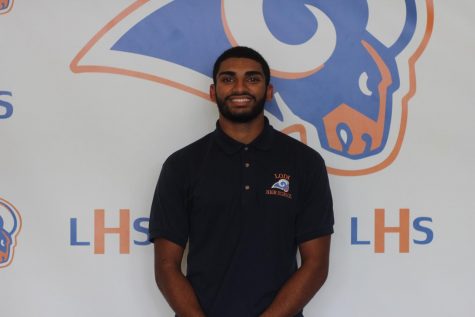 Isaac Palikodath, Writer
Q: What type of music are you into?

A:  I'm into rap and hip hop mainly, but I like R&B too.

Q: What made you want to play football or sports...