Sounds of December and January
Besides a few high profile projects sprinkled throughout the months, December and January have been fairly slow when it comes to music releases. Fortunately, we were able to round up a few albums that stood out during this time period. Hopefully, this lull in music releases is just a quick interlude before the community kicks into high gear for the rest of the year.
CODY'S PICKS
Assume Form– James Blake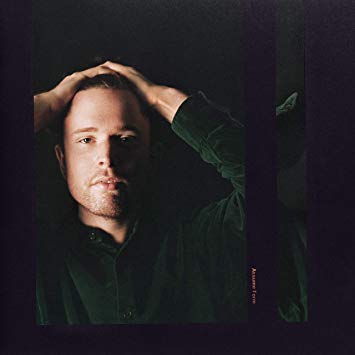 James Blake finally released his long-awaited album. Who is James Blake? He's an artist that has been turning heads with his beautiful voice. One of the more prominent songs he has been a part of was Travis Scott's ¨STOP TRYING TO BE GOD¨ off of his hit album Astroworld. Because of this, many people were looking forward to this new album, Assume Form, and he did not disappoint. The album has James Blake beautifully delivering every line with impressive harmonies and phenomenal lyrics that cover many facets of life. The album is primarily centered around Blake's beautiful delivery, but there are also some pretty impressive features included, as well. Andre 3000, Rosalía, and Travis Scott can be found on this album and they all leave a lasting impression, and comprise some of the best songs on the album. They all work brilliantly with Blake's elegant style and each song is perfectly placed among the track listing. Overall, the album has me excited to see what Blake will do in the future.
Everything's For Sale- Boogie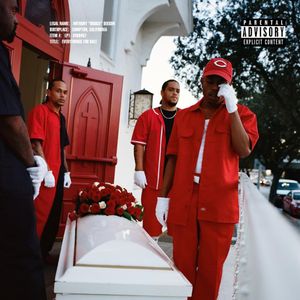 Being one of the newest names added to, hip-hop legend, Eminem's Shady Records means that Compton rapper, Boogie, must have much skill to display. On his debut album, Everything's For Sale, Boogie unveils some of this potential. The album has Boogie rap about his life and relationship issues over some interesting production. Also, on some songs, he satirizes the state of modern hip-hop, by somewhat mocking artists that flaunt their money and use it in reckless ways. Although primarily centering around Boogie's own unique style and lyrics, the album also features some relatively solid features, such as label head Eminem, the phenomenal singer/rapper 6LACK and the ever-brilliant J.I.D. Each do well on their respective tracks, but Boogie's truly impressive style is most memorable. On the album, he comes up with pretty entertaining flows, as well as deep lyrics that tell interesting stories. The album is only a little bit of what Boogie can deliver, but it is definitely phenomenal, nonetheless.
Spider-man: Into the Spider-Verse (Soundtrack From & Inspired By)– Various Artists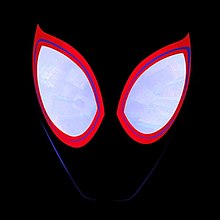 To end off 2018, Marvel released their final movie of their tremendous year with Spider-Man: Into the Spider Verse. Immediately, the movie was an instant success. Along with the movie, the soundtrack was equally as successful. The album consists of many different artists, and no artist appears on more than one track. Some of these artists include Lil Wayne, XXXTENTACION, Nicki Minaj, Ski Mask the Slump God, Denzel Curry, Juice WRLD, Duckwrth, and many, many more. Subsequently, the amount of artists on the album is a bit of a double edged sword at times; some tracks seem to have too many artists with different, conflicting interpretations of what they should do. However, this is the minority. Many artist collaborations on the album that, logically speaking, don't make sense working together, work perfectly. Overall, most songs are good, but the ones with two to three artists on it are by far the best. These songs tend to have the most interesting chemistry, and bring out the best in the artists involved. This soundtrack proves itself to be one of the tightest and most impressive ones of the year, and is a perfect way to close off Disney's phenomenal year.
Skins- XXXTENTACION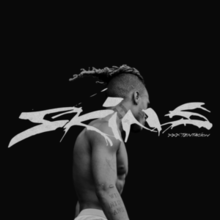 Before XXXTENTACION passed away, he recorded a great deal of music. In the months following, his mother and record label decided that they would begin to release some of the music that he had in stock. The first of these albums was Skins. The album is incredibly short, only being around 19 minutes. This means that most songs don't overstay their welcome and are short and concise. Overall, many of the tracks are of good quality, but some feel improperly mixed or overall incomplete. Despite this, there are some gems in this album. One of the most prominent of these is the track "Guardian Angel." This track beautifully remasters another one of X's songs, "Jocelyn Flores," by having his new lyrics over a reversed version of "Jocelyn Flores." The song serves as a phenomenal way to open, as the rest of the album has some other beautiful moments within it. Despite some flaws with the album, it serves as a good start of what's to come with XXXTENTACION's posthumous material.
---
ISAAC'S PICKS
i am > i was – 21 Savage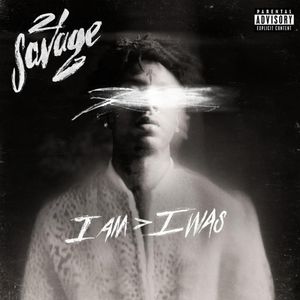 21 Savage's newest project i am > i was, is the most important project he has ever released so far. The album itself is not groundbreaking for 21 or anything like that but recent events have amplified its purpose. 21 Savage frequently raps about his life in the streets of Atlanta, Georgia. This life is not for the faint hearted. 21 has gone through it all, from friends being shot nearly on a weekly basis to fighting for his life against rival gangs. He is without a doubt one of the hardest rappers in the game currently. This album saw 21 Savage break out of his usual gangster rap style and cover more relevant topics like the curses of wealth and fame, finding a partner, and family. Now that he is a father, he is forced to mature and this is starting to reflect in his music. With his current situation of 21 being detained by ICE for his overstay of an expired visa, he has seen a great deal of support from the community in general. If it was not clear that there is an issue with immigration laws already, hopefully 21 can shine light on it similarly to Meek with prison reform. The stage is set for 21 Savage and the world is watching.
Future Hndrxx Presents: THE WZRD – Future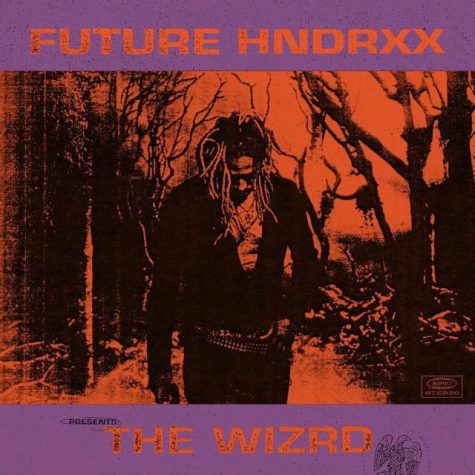 The grandfather of trap music is back once again with his new album THE WZRD. Future has been quietly starting to phase out of the forefront of hip hop for some time. He recognizes everything he has done but with rising stars coming like Lil Baby and Gunna on their way to the top, it has become evident that he has surpassed his prime. This album saw Future continuing to use the same sound that launched him to the front of rap, but finds new ways to get his points across. It is also the first we will hear of Future recognizing his glorification of drugs that were once synonymous with his persona. On the track "Krazy But True," he takes a step back to acknowledge his contributions to rap and the young talents that will keep the genre in promising hands. With this passing of the torch and a Future that seems to have turned a new leaf, it will be interesting to see what else he has in store. Future has already confirmed a second album for this year.
Hooligans- Vic Mensa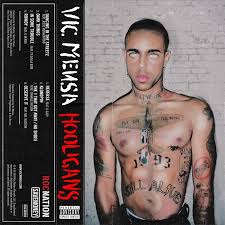 Coming off a recent controversy involving deceased rapper XXXTENTACION, the Chicago native, Vic Mensa, has dropped an 8 track album titled HOOLIGANS. Vic is one of the most prominent names when it comes to rappers actually taking action. Inspired by violence and poverty in his own city, Vic has been an activist for a number of causes, one of which is his support for gun reform. Last year, he even performed at the National Walkout Day when youth across the country stood in solitude against gun violence. The tone of HOOLIGANS is dark and edgy. All over the album, Vic presents multiple topics in a satirical light similarly to J. Cole on KOD. Some of these topics include police brutality, gang violence, and drug abuse. He does switch it up though on tracks like 'Dark Things," where he discusses his depression and the dark thoughts in his head. However, the album takes a turn for the better on the closing track 'Deserve It," as Vic raps about his aspirations for greatness. Overall, nothing about the album stands out but Vic Mensa does good job bringing attention to some of the problems in his city.
Hoodie SZN – A Boogie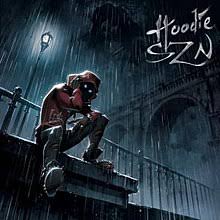 A Boogie Wit da Hoodie is an upcoming act out of Highbridge, New York who has quickly taken over New York rap. On his new album Hoodie SZN, A Boogie does little to none out of his comfort zone; but why should he if his music continues to top the charts? Hoodie SZN comes in with a whopping total of twenty tracks, none of which are different from what we have already heard from the rapper. He continues to rap about life in New York and his grind; however, we did hear a little bit more of A Boogie and his chaotic love life. Over banging and in your face production throughout, it is clear why A Boogie has become so popular. The question is whether he will fulfill his role as next up in New York similarly to the new acts out of Atlanta? 
About the Contributors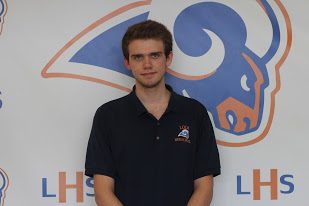 Cody Van Saders, Writer
Q: Which fictional character do you think would be the most boring to meet in real life?

A: Harry Potter because he seems like he would be pretentious...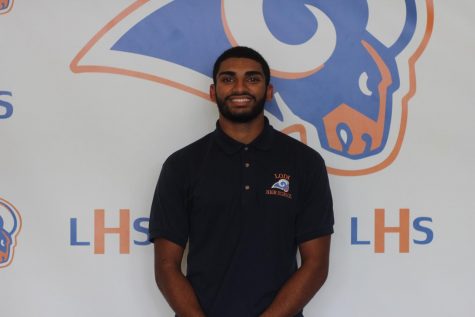 Isaac Palikodath, Writer
Q: What type of music are you into?

A:  I'm into rap and hip hop mainly, but I like R&B too.

Q: What made you want to play football or sports...