A Look Back at 2018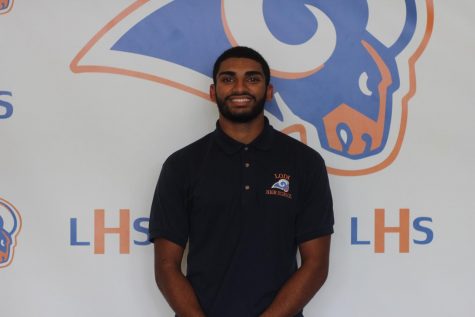 More stories from Isaac Palikodath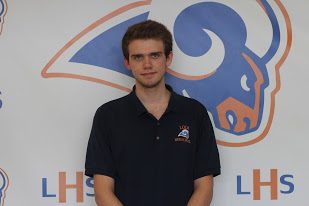 More stories from Cody Van Saders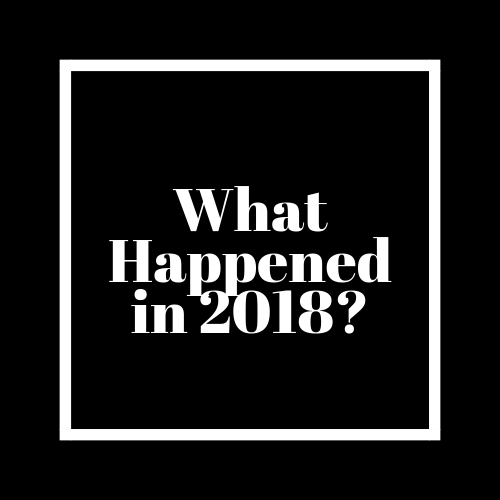 Its safe to say a lot has happened in 2018. Honestly, it's probably incredibly difficult to keep up with every little thing that occurred. There was quite a bit of good, but also some bad thrown in there as well. We lost a lot of celebrities and influential figures this year, but we also had record shattering movies, and other positive moments. Overall, 2018 could have been a lot better, but it also could have been a lot worse. To recap this polarizing year,we have compiled a list of major moments in the entertainment industry. As mentioned, there is a lot to go through, so we apologize in advance if we missed anything.
January 2 – Logan Paul uploads infamous vlog in Aokigahara Forest which showed a deceased man hanging after his suicide. This forced YouTube to stricken guidelines about the content they promote on their platform.
January 28 – On this night, the 60th annual Grammy's took place. After kicking off the night with a captivating performance, Kendrick Lamar later dominated the rap genre and took home 4 Grammy's.
February 4 – The Philadelphia Eagles win their first Superbowl in franchise history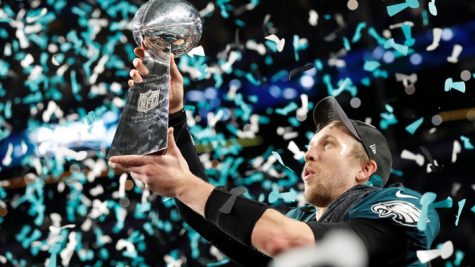 February 16 – Black Panther is released and shatters multiple box office records.
March 4 – The Shape of Water wins "Best Picture" at the 90th annual Oscars.
April 6th – Cardi B releases debut album Invasion of Privacy and Drake drops hit single Nice For What.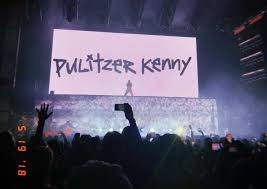 April 16 – Kendick Lamar becomes the first Hip-Hop/Rap artist to win a Pultizer Prize.
April 20 – J. Cole drops his 5th studio album, KOD, after only a few days notice.
April 24 – Meek Mill is released on bail after a very controversial and public court battle. Also, Kanye breaks his silence with his return to Twitter. He announced the lineup for G.O.O.D. Music album releases and somewhat explained his support of Donald Trump.
April 27 – Marvel Studios finally releases their long awaited cinematic masterpiece, Avengers: Infinity War.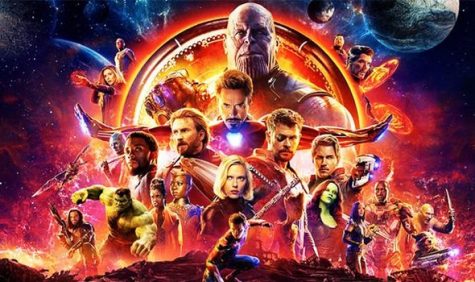 May 10 – Solo: A Star Wars Story is released in theaters.
May 25 – Pusha-T releases his solo album DAYTONA, which sparks a public battle with Drake and eventually outs him for having secret son.
May 30 – Kim Kardashian meets with President Trump to discuss him granting clemency to 63 year old, non-violent drug offender, Alice Marie Johnson.
June 8 – The Golden State Warriors sweep the Cleveland Cavaliers and win back-to-back NBA Championships and their third championship in four years.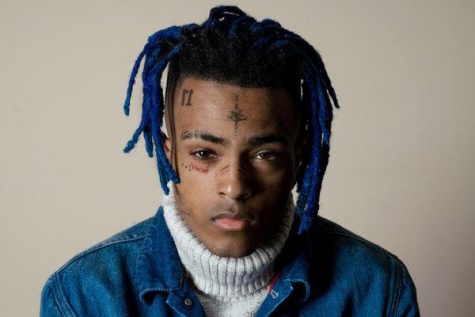 June 18 – Twenty-year-old Florida rapper, XXXTENTACION, is shot and killed in a robbery.
June 29 – Drake releases his album Scorpion which shatter a multitude of sale and streaming records. Drake also publicly talks about his son, Adonis.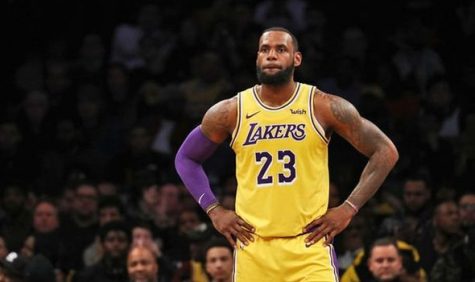 July 2 – NBA superstar, Lebron James, signs with the Los Angeles Lakers.
July 24– Well known pop artist, Demi Lovato, is rushed to the hospital after suffering from an opioid overdose.
August 3– Travis Scott releases his long awaited third album, Astroworld, after being announced in 2016.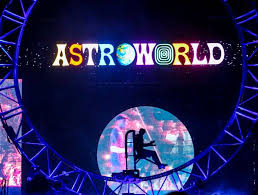 August 5 – The last stop on the Vans Warped Tour takes place in West Palms Beach, Florida. This is intended to be the final show of the final Warped Tour.
August 16 – Legendary soul singer, Aretha Franklin, passes away at age 76 due to a pancreatic neuroendocrine tumor.
September 7 – Rapper, Mac Miller, passed away at age 26 due to a drug overdose caused by multiple drugs.
September 8– Rapper Drake brings Meek Mill on stage during his "Aubrey & the Three Migos" tour, effectively and officially ending their three year long beef.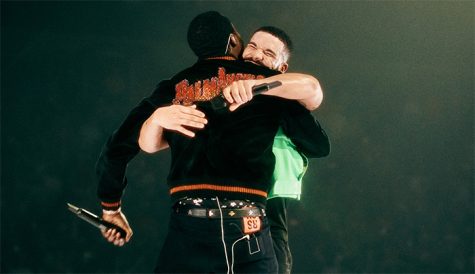 November 10-11 – Music festival Camp Flog Gnaw happened, where several big moments occurred. This includes the first performance Kanye West had given in several years, and Jaden Smith, possibly, announcing that he was in a relationship with festival founder Tyler, the Creator.
November 12 – Marvel Comics pioneer and legendary comic book artist, Stan Lee, passed away at age 95 due to natural causes.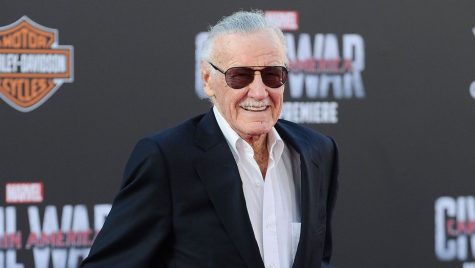 November 18 – Rapper 6ix9ine was arrested on charges of conspiracy to commit murder and armed robbery, and faces a life sentence in prison.
November 26 – Creator of popular show Spongebob Squarepants, Stephen Hillenburg, passed away at age 57 after suffering from ALS.
December 1 – Meek Mill is interviewed on CNN as he continues to heavily advocate for prison reform.
December 5 – Rappers Cardi B and Offset announce the ending of their relationship due to his infidelities.
December 6 – The 2018 YouTube Rewind is released, garnering a negative response, and, ultimately, becoming the most disliked video on YouTube, with 13 million dislikes as of now.
December 13-14 – Rapper and producer Kanye West posts around 100 tweets centered around Drake, claiming he had acted dishonestly towards him.
Looking back on 2018, we can reflect on all of the good and bad and strive to do better in the years to come. Some things are unavoidable, but others can be prevented. The year had many moments fueled by anger or hatred or just plain irresponsibility. Quite a few of our idols passed away this year, which, that in itself, is upsetting; BUT (and it's a big but) we also had hope. We had hope that there would be a better tomorrow, and we feel that is what's most important. It shows that, yeah, this year was rough, but it also encouraged positivity. That hope was not fully fulfilled this year, but we also saw people try to show that a better future is on the horizon. Hopefully, that dream of a better future comes. And while we cannot control everything that happens, we can be hopeful, and be better to one another. Here's our send-off to 2018, and, also, our hope for a better 2019. Happy 2019 everyone! Let's make it great!
About the Contributors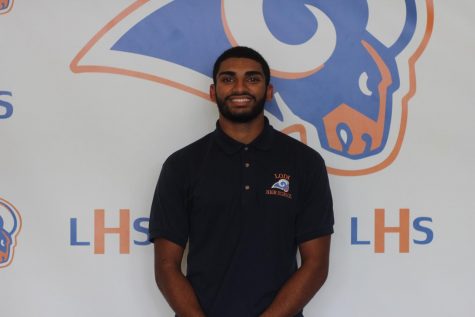 Isaac Palikodath, Writer
Q: What type of music are you into?

A:  I'm into rap and hip hop mainly, but I like R&B too.

Q: What made you want to play football or sports...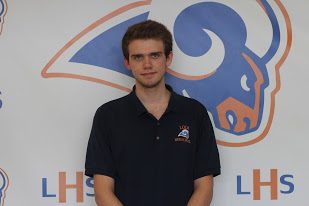 Cody Van Saders, Writer
Q: Which fictional character do you think would be the most boring to meet in real life?

A: Harry Potter because he seems like he would be pretentious...