Rappers with Heart: Giving Back
  As Thanksgiving grows closer, the importance of helping others and giving back becomes more relevant. Too often we see musicians that have the capability to help others promote issues on social media but neglect actually taking action to fight the problems around them because they are not being directly affected. For this article we would like to highlight two examples of musicians using their positions to make a difference in the world. Hopefully, the important work that these two artists do gets recognized by the masses and inspires others to follow in their footsteps.
---
Chance The Rapper:
Chicago, for years, has been victim to many social issues such as gun violence, poverty and systemic racism. Many artists from the city have attempted to resolve these but none have come close to the impact Chance The Rapper has had. Chance The Rapper is a world-renowned act that was born and raised in Chicago and he continues to represent it everywhere he goes. He has experienced all of the problems faced by this city first hand and he knows what steps need to be taken to make a change for the better. From an early age, Chance was involved with politics as his father played a key role in Obama's first presidential election. Ever since his relationship with Obama was created, Chance took advantage of his expertise and began to do whatever he could to improve his city.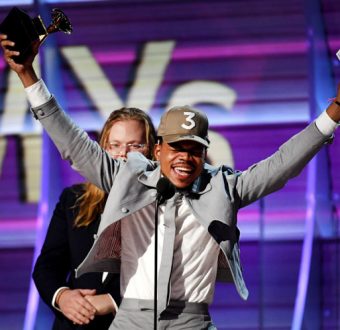 Chance is recognized by many as Chicago's Champion for his many efforts to turn his city into one everyone could be proud of. Some of his most recognizable work is his numerous donations and charity events for the youth of Chicago. In March of 2017, he donated one million dollars to Chicago Public Schools and continues to raise funds through his charity SocialWorks. The goal of SocialWorks is to empower youth through the arts, education, and civic engagement while fostering leadership, accessibility, and positivity within Chicago. Chance has also set up multiple initiatives under SocialWorks which includes OpenMike, Warmest Winter, Kids of the Kingdom, the New Chance: Arts & Literature Fund, and My State of Mind.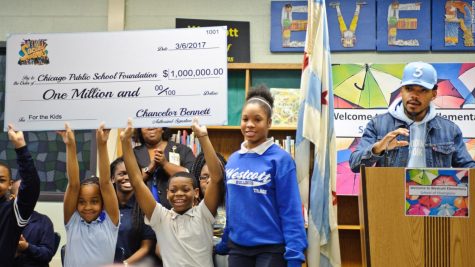 On top of all the charities he is involved with, Chance has vigorously raised awareness about gun violence in Chicago and has even spoken to politicians about getting legislation passed that would help prevent further violence. Chance The Rapper has shown that he truly cares about making a change and is a perfect example of how to take matters into your own hands in order to make a difference.
---
J. Cole: 
Not very many modern rappers have attained the same levels of success that Jermaine Lamarr Cole, otherwise known as J. Cole, has obtained. Cole has had quite the dominant run during the past decade. He has attained multiple chart topping albums, several platinum albums and had a successful career as the founder of the Dreamville label. He has had quite the successful career in the music industry, but he has never forgotten where he came from. Whether it be through his music, or his philanthropic endeavors, Cole always remembers his hometown of Fayetteville, North Carolina. One of the many references Cole makes to his hometown is the title of his incredibly successful album 2014 Forest Hills Drive. This is actually the address to a home Cole lived in while he was young; the admiration that Cole has to this address goes even deeper. The year the album was released, Cole had bought the home, and rented the house to people for a low cost in order to help them progress their lives further without having to struggle with residency issues. Cole's family struggled greatly with maintaining a home for long periods of time due to financial issues; therefore, he did not want the people of his area to suffer in the same way he had for much of his youth. Cole made great strives to prevent anyone from going through the same things he had.
Cole also is in charge of his own volunteering and resource group known as the Dreamville Foundation. This foundation has been around since Oct. 2011, and has provided many opportunities for the youth of Fayetteville. The main goal is to help the youth establish a dream, and help the children pursue their dreams to the fullest extent. With this, the Dreamville Foundation holds several annual events to help uplift his local community.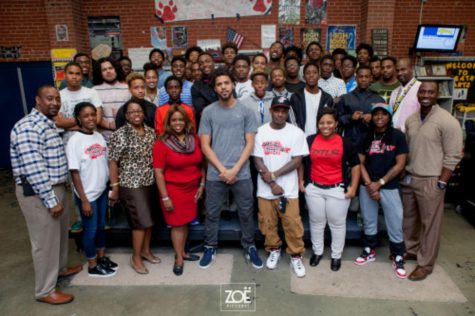 He hosts a yearly event where he helps impoverished students. The foundation is aware that these students need help getting these resources in order to succeed in school, so they help provide them with some basic needs.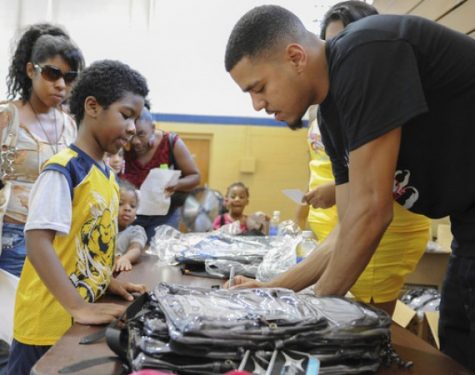 Cole and the Dreamville Foundation also helped with relief efforts after Hurricane Florence struck the East Coast. After the hurricane ravaged the Fayetteville Area, the Foundation set up shelters to supply families with food, as well as temporary housing. Along with this, Cole's foundation supported other local organizations in order to help with relief efforts in the Fayetteville area. The efforts Cole puts into helping his former city shows just how devoted he is to bettering the welfare of the people of this area. His support has benefited the community greatly, and he still continues to help the community any way he can.
Here, we have only highlighted two artists who have helped their communities. There are other musicians and celebrities who do use their wealth to give back. However, the wealthy are not the only people that are able to help. Many citizens have taken to volunteering locally to help their communities. If this article inspired you to try to volunteer in your community, check out the Rampage article "LHS Volunteering Opportunities Made Easy."
**Featured pic
About the Contributors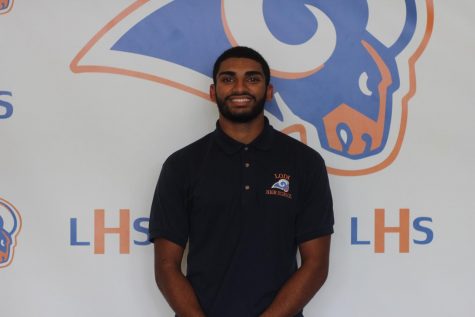 Isaac Palikodath, Writer
Q: What type of music are you into?

A:  I'm into rap and hip hop mainly, but I like R&B too.

Q: What made you want to play football or sports...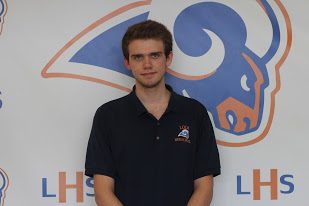 Cody Van Saders, Writer
Q: Which fictional character do you think would be the most boring to meet in real life?

A: Harry Potter because he seems like he would be pretentious...