The Sounds of October
October, a month filled with spooks and surprises. However, one of the scariest things is this month is that a lot of established artists stayed relatively silent. We had a couple of features from these artists, but not very many full length projects. However, there is a great deal of hype surrounding those artists that did release projects. Artists like Sheck Wes finally released their debut projects, and, popular rappers, Gunna and Lil Baby released their collaborative mixtapes. Whether they're artists gaining mainstream attention or still relatively unknown, the albums released this month are still phenomenal, and deserve a lot of attention.
---
CODY'S PICKS
CITY MORGUE VOLUME 1: HELL OR HIGH WATER– City Morgue
Around April of last year, I was casually scrolling through YouTube, most likely listening to some music. As I was checking out the recommendation feed, I noticed the thumbnail to a song called ¨33rd Blakk Glass.¨ I was confused, but intrigued, so understandably I clicked on it. The song opens with a wailing buzz that drew me, and crescendos that led into a clearly heavy metal inspired instrumentals. Then comes ZillaKami, one member of the group, who delivers an incredibly catchy hook, and verses that have an interesting and unique flow. After a few more listens, I was left me craving more of their music. Come months later, City Morgue released their first full length project, and it did not disappoint, whatsoever. In fact, it really impressed me with how far the duo could push the envelope. They perfectly blend the genres of metal and rap. ZillaKami's delivery perfectly encapsulated the same rage found in metal, and the guitars and drums commonly found through the genre with their blend of metal and trap instrumentals. Along with this, ZillaKami and SosMula, another member of the group,  show how effortlessly they flow on these instrumentals, with each having many memorable lines and flows that work perfectly in most cases. The album is the first this duo has created, and definitely a definitive start to a, hopefully, long career. They've shown that they hold a lot of potential, and let's hope they fulfill expectations.
Trench– Twenty-One Pilots 
During my freshman year of high school, I really began to listen to a variety of different music. In this time, I found my love for artists such as The Killers and Twenty-One Pilots. And while, at the moment, we won't be discussing anything released by The Killers, we will be talking about the former. Twenty-One Pilots drew me in during their rise to fame after the release of their smash hits ¨Stressed Out¨ and ¨Ride.¨ From there, I listened to their studio albums Blurryface and its predecessor Vessel. And while over time the appeal of both of these albums was lost to me, it still held a special place in my heart. Therefore, when they had announced their new album Trench, initially, I wasn't excited. I hadn't really enjoyed a song from them in quite some time. However, upon first listen, I realized that this album was much better than I anticipated. Twenty-One Pilots typically tries to blend genres together, such as incorporating elements of rock, alternative, reggae, hip-hop and others into to their music to form a unique sound for themselves. The issue with this is that the albums they produce lose focus, and some of these genre blending songs tend to be less than desired. What makes this album different is that the duo focuses primarily on hip-hop and rock all throughout, leading to a much more cohesive project than anything they've released prior. Tyler Joseph, the frontman and lead singer/rapper, has shown he has improved his technique, as many of the hip-hop inspired tracks have some pretty memorable lines and flows that are just as good as many modern day artists. The instrumentation and lyrical subject matter is the most mature I have heard from the duo. The improvements made by the duo since their prior projects are greatly shown, and, hopefully, they continue to release magnificent music.
MUDBOY– Sheck Wes 
Sheck Wes has quickly grown to be one of the most notable up and comers of the year. This is most prominently seen with the spike in popularity for his single "Mo Bamba" obtained earlier in the year. Honestly, it's insane to see that this song is popular now despite the fact that it was released in June of last year. But, I digress. More than a year after the release of this single, the world was looking forward to seeing a full project from Wes. He released other songs prior to the release of his long awaited debut, such as "Live SheckWes Die SheckWes" and "Chippi Chippi," which, while not obtaining the same success as "Mo Bamba," further increased the hype for the album. Now the real question is: Did Sheck Wes live up to the hype with his debut album Mudboy? The short answer is yes. The album is laced with the same hype that "Mo Bamba" had, whether it be through the beats or the lively and entertaining performance. At points, Sheck Wes goes for more of a melodic approach to change up the pace of the album. An excellent example of this melodic approach is the track "Never Lost." Overall, the album served as a brilliant portrayal of Sheck Wes' potential, and it serves as the first of many from the young up and comer.
Mi Vida Local- Atmosphere 
Many people consider hip-hop to be an extension of poetry. Much of great rap consists of the brilliant storytelling or the emotional content and images found in poetic works. Past legends, such as Tupac Shakur, and current icons, such as Kendrick Lamar, have brilliantly blended the two forms of poetry and worked diligently to cement themselves as some of hip-hop's greats. However, there are many artists who are able to create some phenomenal, almost poetic, songs. Case in point: Hip-hop duo Atmosphere. The duo, consisting of rapper Slug and producer Ant, is considered to be one of underground hip-hop's finest acts, and is seen as a pioneer in the much more emotional department of hip-hop as that influence can be seen in many modern acts. The duo's claim to fame is their 2002 project God Loves Ugly, where they cemented their style of beautiful imagery and description with instrumentation that perfectly suits it. And while not being as impressive as God Loves Ugly, Mi Vida Local definitely serves as a brilliant album in the duo's discography. Slug's delivery doesn't vary much by track, but he still maintains enthralling descriptions and good symbolism all throughout the projects runtime. Similarly, the production on the album is greatly done, helping evoke whatever feeling Slug is trying to show to the listener. The album definitely is a must-listen for anyone interested in poetry, and is, overall,  a great album.
You Won't Get What You Want-

Daughters 
Have you ever wondered what the soundtrack to a nightmare would sound like? It would probably be riddled with plenty of distortion and instrumentation that you would find unnerving. It would sound like something entirely unique, something that creates a constant sense of tension, and any sense of relief is immediately disrupted. Any sense of hope is lost through the intensity of the instrumentation; and, if lyrics are needed, they'd have to be something truly horrifying. I know personally, when I think of this question, I'd think it would have to sound very similar to You Won't Get What You Want by, rock band, Daughters. After their eight-year break, the group came back with the haunting track "Satan in the Wait," which serves as one of the most horrifying listening experiences I have had. Listen to this: The song is about Satan abusing people's needs for help in life. Yeah. Kind of gets to you. It doesn't help that toward the latter half, when all of this is revealed, the lead singer delivers the most terrifying delivery I have heard while repeating only a few simple phrases and the eeriest piano overpowers much of the instrumentation in the background. This is honestly one of the many, many high points the album hits throughout its 10-tracks. I constantly felt a sense of uncertainty and restlessness on my first few listens, and, to me, this is one of the most hauntingly beautiful albums ever produced.
---
ISAAC'S PICKS
Drip Harder – Lil Baby & Gunna
Ever since Lil Baby and Drake dropped the track Yes Indeed this summer under the mentorship of Atlanta superstars like the Migos and Young Thug, Lil Baby and Gunna have been quickly taking over the rap game. Their new project, Drip Harder, is a testament to how powerful the incoming wave of new rappers can be. On every track the duo raps about their luxurious lives of fame and fortune that they have newly discovered after coming from improvished upbringings. From the high energy on tracks like "Never Recover" and the hypnotic hooks on others like "Seals Pills," Lil Baby and Gunna have curated an album that exemplifies the sub-genre that is Atlanta trap. One drawback to the album, however, is the lack of variation of the topics that the two rap about; however, I'm sure that the this will come with experience. After the release of this album it is clear how dominant Atlanta trap is nowadays and with new young talent like: Lil Baby, Gunna, Lil Yachty, J.I.D., and flawless production from up and coming talents like Metro Boomin and Turbo, it will be hard to remove Atlanta from the top of the rap scene.
Immigrant – Belly
The XO member has a come to give his piece on the controversial immigration debate that is splitting this country in half over the welcoming of the refugees coming from the Middle East. Being an immigrant from Palestine himself, Belly is able to show us the perspective of the victims of war, a side that a majority of politicians and the media tend to gloss over. The album, itself, has a healthy mix of "woke" rap about fear mongering and corruption and tracks about the hustle of growing up in a foreign country. Belly's flow isn't anything special but his wordplay is top notch and the pain can be heard in his words as he recalls the many trials and tribulations of his life. With immigration becoming more and more prevalent as the days go by, the importance of this album increases and is definitely worth a listen for those looking for a refreshing use of trap music.
MIH-TY – MiTy (Jeremih & Ty Dolla $ign)
The collaboration from top R&B artists Jeremih and Ty Dolla $ign has been highly anticipated since the duo has exchanged features on numerous occasions. The idea of an R&B collaboration album is quite uncommon because it's difficult to consistently make songs to which each artist brings something unique. Without the proper guidance, an album like this could easily miss the mark when it comes to variation and replayability; however, the large range that the duo has, makes it possible for them to pull it off. The fluidity of this album was almost an issue for me but Ty and Jeremih's voices are too smooth for this album to have any negative aspects. For their first full collaboration project, the two did a fantastic job and the quality of their music is only going to get better.
Pieces of a Man – Mick Jenkins  
Mick Jenkins is a fairly unknown act out of Chicago but his talent has not gone unnoticed in the industry. He has worked with the likes of Chance The Rapper, EARTHGANG, Kirk Knight, etc. On the album, Pieces of a Man, Mick Jenkins embarks on a journey of self-discovery, as he feels fractured in a cruel and unforgiving world. One of his main focuses of the album is society trying to hold back the youth from reaching their potential. According to Mick Jenkins, society forces us to remain "regular" and predictable and is afraid of the boldness and creativity of the new generation. He also talks about the importance of mental health in order to live a healthy and a happy life. Mick Jenkins has worked tirelessly on his craft and it has payed off with his amazing flow that sounds like spoken word every time he raps. This, matched with melodic beats and smooth jazz instrumentals, provides for a great album from top to bottom. Mick Jenkins continues to pave the way for underground artists and proves that they should not be overlooked.
Suncity (EP) – Khalid  
Coming off the massive success of his feature on Logic's "1-800-273-8255" and his hit single "Location," Khalid has been quickly gaining traction in the music community. My only issue with Khaild's first album, American Teen, was his lack of reaching his full potential. Khalid has of of the best voices in R&B right now, and I was disappointed he did not use it to the best of his ability. It appears from this latest EP, Suncity, Khalid is learning from his mistakes and is taking his voice to places I didn't know were possible for him. One aspect that stood out the most, besides his improved vocals, were the harmonies. Each song sounds full and atmospheric; and once he begins to harmonize, his voice sounds as if there is a full choir accompanying him but it is just Khalid. Khalid has clearly matured with this EP; it has me excited to see the direction he takes for his next project.
About the Contributors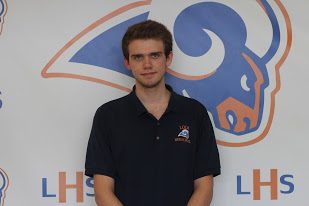 Cody Van Saders, Writer
Q: Which fictional character do you think would be the most boring to meet in real life?

A: Harry Potter because he seems like he would be pretentious...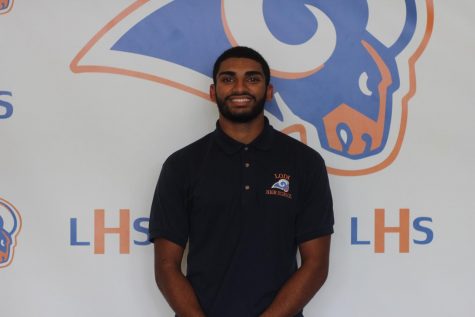 Isaac Palikodath, Writer
Q: What type of music are you into?

A:  I'm into rap and hip hop mainly, but I like R&B too.

Q: What made you want to play football or sports...