The Sounds of September
The month of September can be somewhat overwhelming for many students. It's a time where school begins again, and everyone needs something to re-vitalize them for the new school year. This month was also overwhelming due to the vast amount of music released, and so much of it tremendous. We had well-established and up-and-comers release some phenomenal content. The year had many hits as opposed to  flops. Overall, September was an incredibly solid month for music. And now, we are going to discuss our favorites of the month.
CODY'S PICKS
iridescence

– BROCKHAMPTON   
BROCKHAMPTON is a group with a very interesting history. They first came onto the scene with their first album in 2016 with the release of ALL-AMERICAN TRASH. From there, they did not gain much attention, but showed much potential. This potential was shown during the release of their SATURATION trilogy. In the time period following, they became relatively popular, kicked out a member, and had several delays until the album, Iridescence, finally released Sept. 21, 2018. And, it's safe to say the album did not disappoint. This album has a much more brooding and industrial sound than their previous efforts. The group samples very interesting sounds in most tracks, such as sirens and their very own songs. The versatility displayed throughout the album by each member creates a truly enjoyable experience throughout. There are some more aggressive moments like in "J'Ouvert," and other moments like in "Tonya" which displays how personal the group can get with their listener. BROCKHAMPTON has had a profound impact on me as a person due to the strange beauty of their music, and is a worthwhile listen for everyone.
I Want To Die In New Orleans-

$UICIDEBOY$   
If I'm being honest, I went into this album with really low expectations. I've never heard anything from this duo from New Orleans, and all I really knew was that they could be pretty edgy; and although sometimes they were, they still had some memorable flows and interesting song concepts. The album has a very dark sound throughout most of it, where they discuss topics such as, but not limited to, depression, substance abuse, and their own fame. While the album has a few weak songs, it overall has its shining moments that make the album a worthwhile listen.These great moments definitely prove that the duo have plenty of potential and deliver an incredibly solid album.
Room 25-

Noname    
During the most tumultuous times, everyone needs that one thing to calm them. Some people might look to a nice natural location or a soothing album. A perfect album to calm down even the most stressed person would be Room 25 by Noname. This rapper started off writing slam poetry, which eventually led to her incredibly successful career in music. After her last commercially successful project, Telefone, Noname needed to deliver with her follow-up; and, of course, she did. From the start the listener is given themes of love, society, and oppression. She discusses these topics over jazzy, calming instrumentals with her soothing vocal delivery. Here, her knack for poetry shows, as she delivers some clever and unique lines throughout the album´s 10-tracks. This album is definitely one that everyone can get into with ease, and is one of the most serene pieces of work I have ever listened to.
Ever Changing-EP

by The Neighbourhood    
Yes, I know I'm technically cheating with this as this is an EP on an album list. But, after looking at the short track-list, I noticed four out of the five tracks contain some pretty impressive features from different hip-hop artists. I was instantly drawn when I saw two artists in particular; these being IDK and Denzel Curry, two artists who I believe have delivered some phenomenal songs. And as Denzel's verse opened up the album, I was instantly energized. The song felt like it was straight from a movie's soundtrack and I instantly loved it. The album has this nice energy and juggles elements of rock and hip-hop to make for an interesting experience for anyone listening. Many of the vocals are very well performed by the band itself, while the rappers all have worthwhile verses. The album was, overall, a tremendous experience, and offers a lot to the listener.
There You Have It-

REASON    
The record label Top Dawg Entertainment consistently releases the best music from some of the finest West Coast rappers of the new generation. Some prominent names being Schoolboy Q, Jay Rock, Ab-Soul, and of course, the legend himself, Kendrick Lamar. However, this isn't about any of these well-established artists. This is about REASON, one of TDE's new signees. On this album he delivers some pretty well written songs. Some are just fun to listen to, while others tell stories that make the listener feel the struggles he's gone through. Being raised in the streets, he discusses things such as seeing his friends being murdered or arrested, and the issues he sees with the horrific lifestyle he goes through. He never glorifies the street lifestyle that other rappers do, but chooses to be honest about it. At points, I found myself beginning to tear up during a few songs, and that's the first time I've truly felt that way in a long time. Despite the fact I never lived the lifestyle he or many others have, I still felt for teary-eyed at some gut-wrenching moments like the song "Colored Dreams/Killers Pt. 2" and I got a brief glimpse into that lifestyle. The album is quite frankly a phenomenal piece of art, and is definitely one of the most solid of the year.
---
ISAAC'S PICKS
East Atlanta Love Letter – 6LACK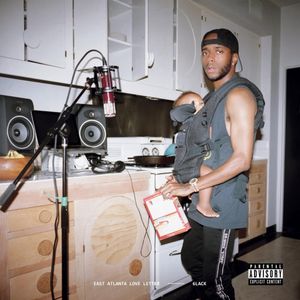 The Atlanta R&B artist known as 6LACK, pronounced BLACK, has returned with his second album East Atlanta Love Letter. His first album FREE 6LACK upon release was unknown, but, a couple months later, it began to sweep across the music community, even earning a GRAMMY nomination for best urban contemporary album last year. Most artist would crumble under the pressure and would go through sophomore slump coming off the hype of a critically acclaimed first album, but 6LACK did not fail to deliver. He elegantly displays his pain and heartbreak and makes it very relatable throughout the album, especially on the title track "East Atlanta Love Letter." 6LACK is also able to match his incredible singing with amazing rap skills on tracks like "Nonchalant" and "Balenciaga Challenge." All of this over dark and somber productions filled with lush pianos makes this one of the, if not THE, best R&B album of the year.
Tha Carter V – Lil Wayne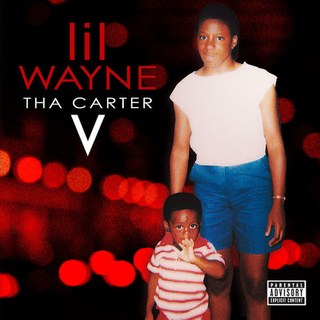 The journey of the Tha Carter V is a peculiar one. Years of legal battles between Lil Wayne, Cash Money Records, and his mentor, Birdman, prolonged the album's release for five years; however, fortunately, towards the end of last year, Weezy won the case and was free to release Tha Carter V whenever he wanted. In order to justify the long wait and to fit modern streaming services, the album is 23 tracks which adds up to nearly a one hour and 30 minute project. Tha Carter V does suffer from somewhat dated beats occasionally throughout and a majority of the production is basic. The simple instrumentals work very well, though, on this album because it allows the audience to appreciate Lil Wayne's word play and lyricism which is astounding and effortless. Wayne also finally opens up about his attempted suicide at 12 years old, which he used to claim was an accident on the track "Let It All Work Out." Wayne has returned to the rap game in a big way and with this album cemented himself as one rap's all-time greats.
Young Sinatra IV – Logic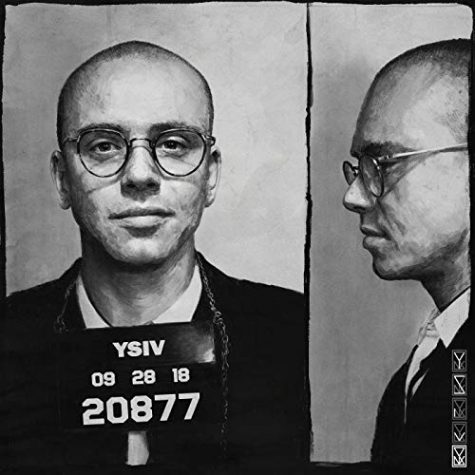 For the past couple of years, Logic has released a lot of music, but, for the most part, these projects were not up to par compared to his earlier works. His longtime/hardcore fans expressed their concerns with Logic getting away from his original style, and, to appease them, Logic delivered his fourth and final installment in the Young Sinatra mixtape series. Young Sinatra IV has a very nostalgic feel from its obvious Frank Sinatra influence and the constant references to figureheads of rap. Logic has also defined the sound and beat selection of the Young Sinatra to be "boom bap" which sounds very reminiscent of old hip hop. On top of the old school instrumentals, Logic puts his insane rap skills on full display and captivates with his unbelievable versatility. On tracks like "Wu Tang Forever," which features the whole Wu Tang clan, and "YSIV," which includes a Nas sample, Logic pays homage to the rap legends who helped shaped him as an artist. Young Sinatra IV is the perfect album for the dedicated fans, like myself, who were craving his old sound, while also having much to offer for newcomers. 
Egypt Station – Paul McCartney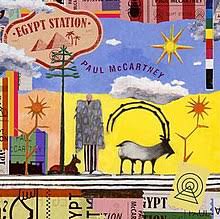 Usually, I don't listen to rock music; however, I had to make an exception for the legendary Sir James Paul McCartney, a member of the most prominent music group of all time, The Beatles. On Egypt Station, McCartney goes on a journey that doesn't quite have a destination. He is lost in the world just trying to find his true self. One common theme throughout the album is how McCartney deals with love and his feelings of loneliness. Besides this, Egypt Station is fairly inconsistent and is saved by the lush production and Paul McCartney's amazing guitar skills. This album attempts to recreate the magic that was once The Beatles, but, sadly, falls short.
Free Lunch EP – Wale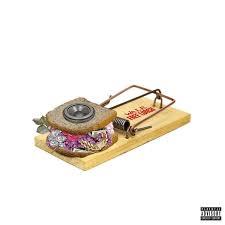 At first I only listened to this EP because of the J. Cole feature on "My Boy;" however, I was shocked by how well Wale can rap. Right from the get-go, he talks about how underrated he is currently in the rap game and provides a strong case as to why he deserves more respect in the hip hop community on the opening track "Dummies." There isn't much else to take away from the EP since it is only 5 tracks long, but, Wale's strong and confident energy throughout makes the Free Lunch Ep one of the better projects of this year. 
About the Contributors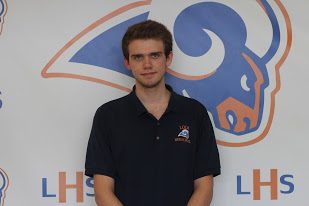 Cody Van Saders, Writer
Q: Which fictional character do you think would be the most boring to meet in real life?

A: Harry Potter because he seems like he would be pretentious...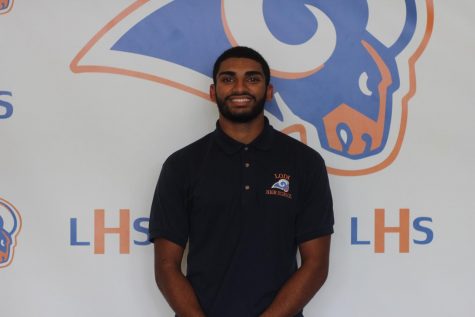 Isaac Palikodath, Writer
Q: What type of music are you into?

A:  I'm into rap and hip hop mainly, but I like R&B too.

Q: What made you want to play football or sports...