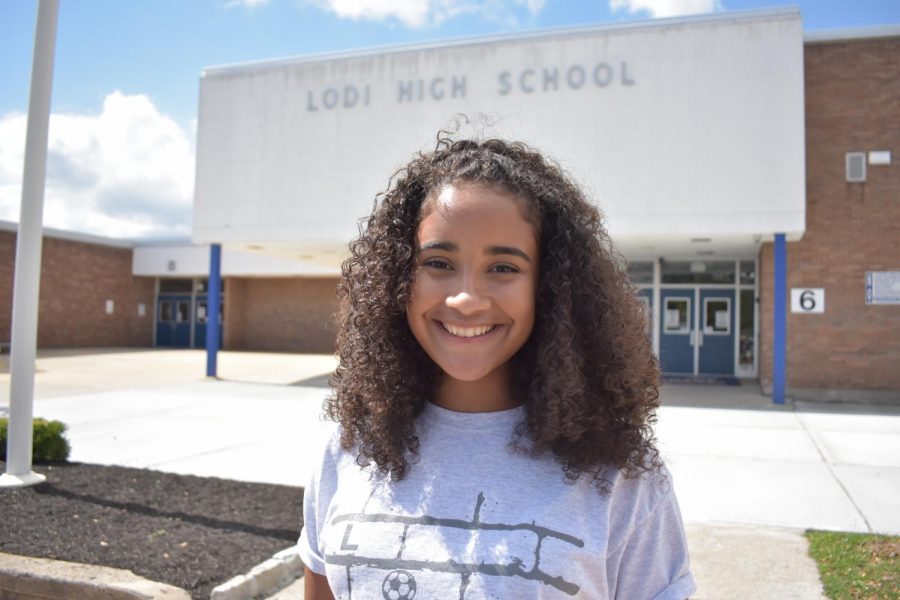 Q: What is something you're looking forward to your senior year?
A: This senior year I'm looking forward to prom to dress up and have a good time with my friends. I am also looking forward to getting my hair done because if anyone knows me, they know I always keep my hair natural.
Q: What do you do in your spare time?
A: In my spare time, I like to go to the gym. I love to jump rope a lot. I can do cool tricks with it like double unders. Um, I like to eat...a lot, unfortunately, which explains that few extra pounds I have. AND, I sleep a lot.
Q: What's your favorite sport?
A: My favorite sport is basketball, but only watching not actually playing... because I can't play at all.
Q: What's different about you senior year from freshman year?
A: What's different about senior year than freshman year is I'm more outgoing and confident because I have learned you're only given one life so why waste it on being closed off to yourself. Also, as a senior, you need to be able to be a role model because you are the oldest students in the school, so that's definitely a different feeling from being a freshman.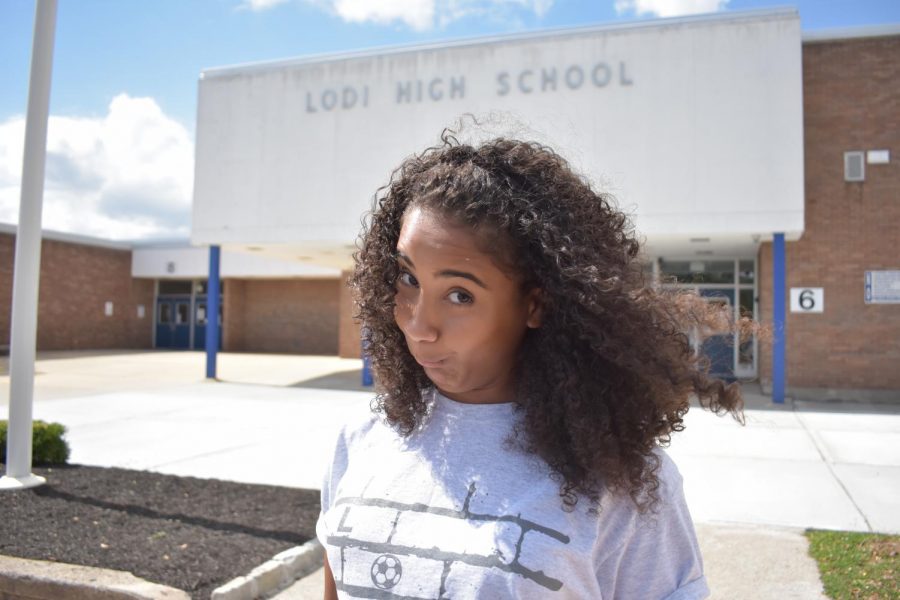 Diane Diaz, Writer
Jun 22, 2020

One Last Message to the Class of 2020

(Story)

May 16, 2020

Healthy Food for a Healthy Mood

(Story)

May 16, 2020

It's Time to Get Up

(Story)

Apr 21, 2020

Pump it Up: Workout Playlists

(Story)

Apr 20, 2020
Mar 29, 2020

COVID-19 vs Sports

(Story)

Mar 29, 2020

No Practice, No Problem!

(Story)

Mar 29, 2020

Where Did Spring Sports Go?

(Story)

Mar 12, 2020

Winter Season End Game

(Story)

Feb 13, 2020

Loving You is My Favorite Sport

(Story)

Feb 13, 2020

Don't be Late for Our Date!

(Story)

Jan 23, 2020

Keeping up with the Captains: Winter Edition

(Story)

Dec 20, 2019

Winter Time Sports

(Story)

Dec 19, 2019

Holiday Whisper Challenge

(Story)

Dec 19, 2019

My Strange Holiday Addiction

(Story)

Dec 19, 2019

Christmas: Then and Now

(Story)

Nov 26, 2019

Parents in the Stands

(Story)

Nov 25, 2019
Oct 30, 2019
Oct 17, 2019

Athletes After Practice

(Story)

Oct 17, 2019

The Man, the Legend, JTT

(Story)

Oct 17, 2019

A Day in the Life of JTT

(Story)

Sep 23, 2019

Keeping Up with the Captains (Fall Edition)

(Story)