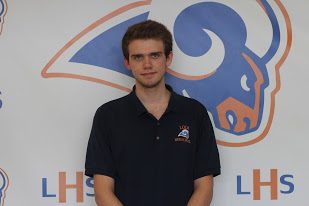 Q: Which fictional character do you think would be the most boring to meet in real life?
A: Harry Potter because he seems like he would be pretentious with all his magical powers like, "Good for you, Harry! I don't care.
Q: If you had to change your name what would you change it to?
A: Axel because it has an edge to it or Tristan because it's flows well.
Q: What do you want to do when you grow up?
A: My three big things are: something with computers, going into politics, or doing something with the environment or animals.
Q: What are some of your hobbies?
A: I enjoy playing fighting games. I've entered tournaments for fighting games and have actually won a few.
Q: What are you going to miss the most about high school?
A: Just the good vibes
 I get from it. I like seeing people in the hallways and thinking, "Hey, I know you!"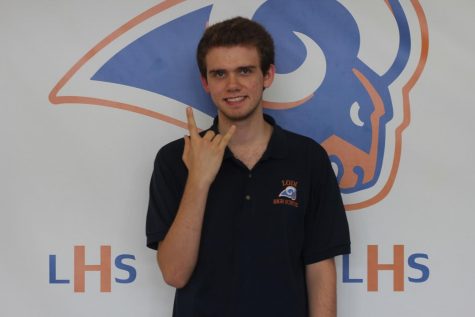 Cody Van Saders, Writer
May 09, 2019

Ranking the Galaxy Far, Far Away

(Story)

Apr 17, 2019

Peele-ing Back The Layers

(Story)

Apr 17, 2019

Curtain Call for Coffee House

(Story)

Apr 17, 2019

Love, Death & Robots: The Good, the Bad, and the Ugly

(Story)

Apr 03, 2019
Apr 02, 2019

The Sounds of February and March

(Story)

Mar 12, 2019

Music: Therapy for the Modern Era

(Story)

Feb 13, 2019

Espresso and Expression

(Story)

Feb 13, 2019

Duality in Music: Love and Heartbreak

(Story)

Feb 12, 2019

Sounds of December and January

(Story)

Jan 17, 2019

Breaking Down the Beats with Elijah Garcia

(Story)

Jan 17, 2019

The Mouse's Movie Mayhem

(Story)

Dec 20, 2018

A Look Back at 2018

(Story)

Dec 20, 2018

The Sounds of November: Album Reviews

(Story)

Nov 21, 2018

The Sounds of October

(Story)

Nov 20, 2018

Rappers with Heart: Giving Back

(Story)

Oct 30, 2018

Sound: The Heart of Horror

(Story)

Oct 30, 2018

The Icons of Horror

(Story)

Oct 11, 2018

Meaning Behind the Music: Materialism

(Story)

Oct 11, 2018

The Sounds of September

(Story)

Sep 23, 2018

So Much Music, So Little Time: Albums of 2018 (So Far)

(Story)

Sep 23, 2018

Horsin' Around with Feelings: The BoJack Horseman Story

(Story)