The Sounds of February and March
February and March are a strange time of the year. It's a time where the bitter cold of winter finally begins to transition into the cooler, beautiful weather of spring. As typical with transitional periods, many artists tend to release projects. And, in previous years, many artist have released iconic albums during this time that are destined to go down as classic albums. Now, did this year hold up to others? Let's find out!
Cody's Picks
GREY Area– Little Simz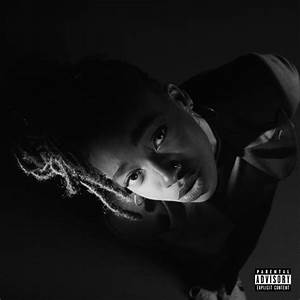 Is this the first time we've reviewed a female rapper? Is this the first time we've reviewed a rapper from the UK? And, an album of the year contender? The short answer to all of these questions is yes; yes, it is. I've never heard of Little Simz prior to this album. I first heard about this album from an Instagram account by the name of wizardsarchive, as well as from a popular music critic, Anthony Fantano, otherwise known as The Needle Drop on YouTube. They both highly praised the album, and considered it to be one of the best of the year so far; and it's not entirely difficult to see why. From the opening track, Little Simz exudes incredible confidence with the song "Offence." On the track, she delivers some phenomenal technical ability and memorable and clever lines, all over some great instrumentals. Along with this, Simz delivers songs about a variety of different topics. These topics include female empowerment, her daughter and their father, and death, even making references to the 27 Club. These aren't the only topics she discusses throughout the album, but they are some of the of the ones I found interesting. One thing the listener quickly realizes is the album has a certain energy to it that makes it such an enjoyable listen throughout. Overall, this album will go down as one of the best hip-hop albums of the year, and deserves to be heard by everyone.
thank u, next- Ariana Grande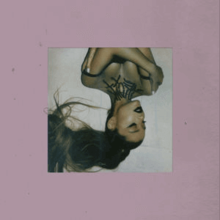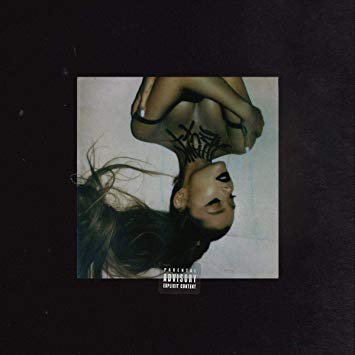 There is no denying that Ariana Grande is one of the most well known and successful people in the music industry. She has broken records, gone platinum multiple times, and still has maintained her star status. Over the past year, she has released two albums. The first of these was released last year during the summer, entitled sweetener. However, coming off the success of her hit singles "thank u, next" and "7 rings," Grande released her second, also named thank u, next, in February of this year. Going into the album, I really had not heard much from Grande besides her hit singles. But after listening to this project, I can confidently say that this is quite an impressive pop album. The first thing that impressed me was Grande's voice. Her voice is beautiful throughout the entire album, and there are no parts where it ever falters. She hits some impressive notes, harmonizes effortlessly, and really uses every beat to the best of her abilities.  With mentioning the beats, it's important to know that all of the beats on the album are incredibly polished and refined, giving the entire album a sonically pleasing feel to it. Ariana Grande, overall, carries herself incredibly well through the entirety of the project, and is great from beginning to end.
PANORAMA-La Dispute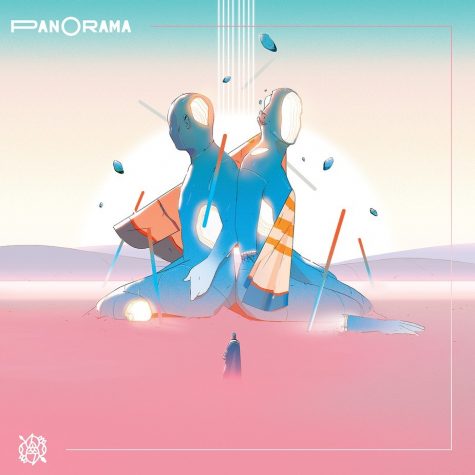 When I first became interested in music, I started my endeavors in emo and alternative rock. Since then, I have come a long way. But, the best way to start this off is by stating that La Disputeś album Rooms of the House was one of the first that I ever listened to when I really started to dig deep into music. At first, I did enjoy the album. It was a solid work, but not something I saw myself revisiting. However, I eventually did revisit it upon hearing that La Dispute would be releasing an EP entitled PANORAMA. When I gave the album another listen, I realized how great it actually was, and I became excited for this EP. So, how did this new EP hold up to Rooms of the House? The short answer is it held up very well. The album maintains a great energy to it. Many of the songs have slower moments that progress into more intense and loud moments that are sure to make the listener feel something. That something depends on how Jordan Dreyer, the lead singer, feels during the track. This can be anything from intense anger, to deep sadness. Another beautiful factor of this album is the use of symbolism, an example of one being the use of roads on "FULTON STREET I." Along with symbolism, imagery is often used throughout the entirety of the album. The lyrics often convey bleak images that are meant to portray life and mental health issues in a sometimes exaggerated tone. Many times, Dreyer borderline screams the lyrics to songs, which can add or detract from the listener's experience, dependent on whether you like songs with screaming or not. That's another thing about this album; it is definitely not for everyone. Sometimes the screaming and dramatic lyricism can turn off some people from it. But, if you're invested in the alternative rock or even a mild rock fan, you should definitely check out this project.
You Were in My Dream- Xian Bell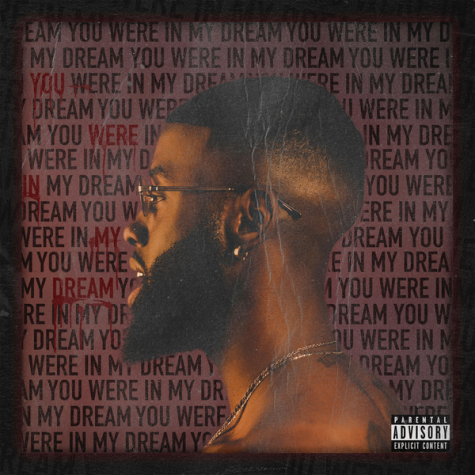 Although it did not make my top 5 for last years releases, I was incredibly impressed by Reasons There You Have It. The album doesn't have many features. However, one artist by the name of Xian Bell caught my eye. On the songs "Bottom" and "Drive Slow/Taste Like Heaven," I felt as if Xian had done a remarkable job, and he had made a new fan in me. This, of course, made me excited for him to release new music. Eventually, that time came when he released his album You Were in My Dream. And to put it plainly, Xian Bell kills it on this album. The great rapping I saw on the aforementioned features is back in full throttle. A prime example of this is the track "Top Flow," where he delivers many different styles and flows all over an infectious trap beat. When he isn't showing us the extent of his rap prowess, he effortlessly blends his rapping with his phenomenal singing voice, such as the track "Dollar and a Promise." It's one of the many tracks where he talks about love  Here, he talks about giving what he can to a girl he's fallen in love with, despite not having much to give. It's truly a beautiful song, and is one of the highlights of the album. This album serves as a great introduction to Xian's music, and shows much of his potential. If Xian continues to improve from here on out, I can definitely see him becoming the next big artist.
American Football (LP 3)- American Football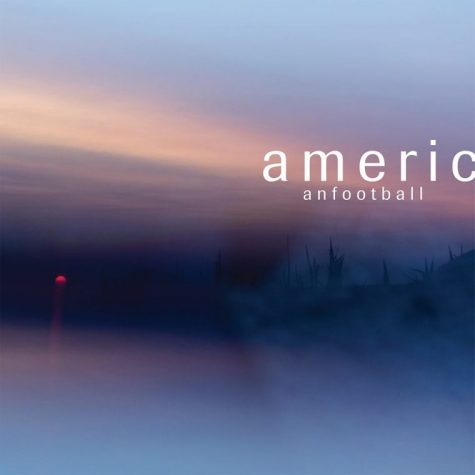 American Football dropped one of the best rock albums of the 90's, then dipped. No seriously. Their self-titled debut has garnered a cult-fan base, and has received much praise since it's initial release. Then they broke up. Of course, they came back more than a decade later, and released more great content. There newest endeavor is their third self-titled EP. After listening to this project, I can say with much confidence that it's songs are much more original than its name. Each song sets a great atmosphere through their instrumentals. Many of the songs set a very calming, melancholy atmosphere, that fits perfect for a cool spring night. The album feels perfect for sitting with a loved one, and watching the stars with them. This is despite the fact that the lyrics serve a different meaning. Many lyrics talk about the lack of comfort in life, as well as being alone. So, in a sense, these songs also serve well if you're just sitting alone, thinking about life. Every song on this album is incredibly beautiful, as the lyrics are honestly relatable and the vocals help you feel the album deep down. The album is one of the most phenomenal rock albums I have listened to in years, and deserves to be heard by everyone
---
Isaac's Picks:
Father of 4- Offset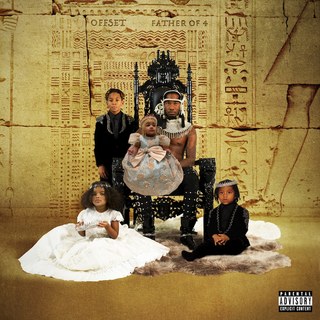 Offset is my favorite Migos member and I cannot be more excited to see him drop his first solo project, FATHER OF 4. He has had some work outside the group which includes his collab project, Without Warning, with 21 Savage and Metro Boomin but has mainly stuck to working with just Migos. Ever since Without Warning it was clear to me who was the most talented member of the Migos, despite Quavo getting a majority of the attention. On top of proving his rapping talent, he was coming off of a very public dispute with Cardi B over his alleged affair; in other words, there was a lot riding on this album and he delivered big time. Offset took a new approach on this album, instead of rapping about his life as luxury that the Migos have done since day one, he made this album all about self-reflection. On the album opener and title track, "Father of 4," he apologizes to his four children for not being that father they deserved when he was younger. He tells them during those times, their poverty was a constant struggle; but now that he has accumulated wealth, Offset is ready to give them the world. It appears that Jay Z's advice to the rap game has reached Offset as he also mentions having generational wealth. He also opens up about his devastating car accident back in May of 2018 and addresses the rumors of his affairs head on. Overall, Offset did an amazing job on this first album and set the bar pretty high for his Migos contemporaries. Compared to the solo efforts of the other two members, Quavo and Takeoff, FATHER OF 4 was a very strong first step in what could be a successful and long solo career.
Rap or Go To The League- 2 Chainz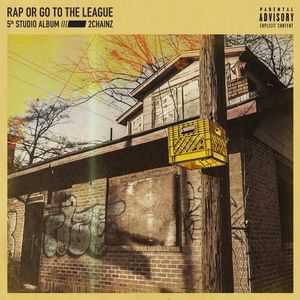 2 Chainz has presented to the world the plight of a black man in America. As youth they are only given two routes in order to succeed due to a lack of opportunity given to them. They can either become a professional athlete or make it through music. Rap or Go To The League could not have been released at a better time. 2 Chainz intentionally made a point to the NCAA by dropping it right before the March Madness tournament. The organization made $1 billion in March of last year, and the players did not see a penny of it. However, this album is not just a grievance about the struggle it takes to succeed, but it is also a celebration of what 2 Chainz has been able to accomplish. The production on Rap or Go To The League is very fitting as it features a mix of joyful samples and high energy bangers. 2 Chainz has returned to form for this album and it appears it's gonna be awhile before he falls off.
The Jungle Is The Only Way Out– Mereba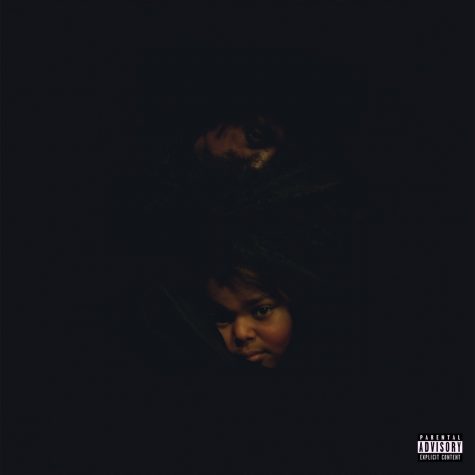 Mereba is an up and coming artist from Alabama and has worked with the likes of other southern talents such as J.I.D. and EARTHGANG. The Jungle Is The Only Way Out is a thirty eight minute album split into 13 tracks. This short run-time is one of the downfalls of this project because many of the ideas showcased are not able to be fully explored. This was particularly frustrating when Mereba began to experiment with new sounds but was unable to develop them with enough time. Her heartfelt songs describing her romantic troubles and the barriers in the way of her self growth remind me off the mind of a youth still finding his/her way in the world. Mereba shows promise with her voice and aesthetic, and it's only a matter of time before this gets better reflected into her music. Soon, if she keeps furthering herself, she may become one of the greatest vocal talents of the modern era.
When I Get Home- Solange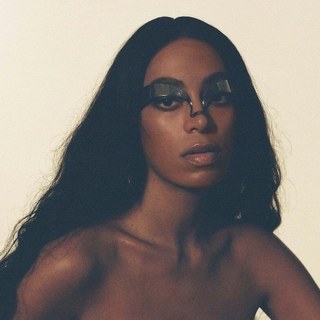 I have heard a lot of good things about Solange's last album and once I heard she dropped a new one I made sure to give it a listen. When I Get Home is a smooth journey that brings you to a state of extreme weightlessness. Solange is able to paint a picture of a beautiful spring sunset with this albums sonic direction and lifts you to sky with her otherworldly and angelic vocals. She also shows extreme versatility by taking her sound into different lanes that overall give a spacious and peaceful vibe. I can see myself returning to this a multiple times throughout the spring and summer because of how uplifting it is. The sense of freedom she provides feels just right for the end of the school year. Solagne's beautifully aesthetic style helps paint vivid images of this freedom, and in the process make the listener feel free. If you need an album to help take your mind off the world around, this album is the perfect choice.
WHEN WE ALL FALL ASLEEP, WHERE DO WE GO?– Billie Eilish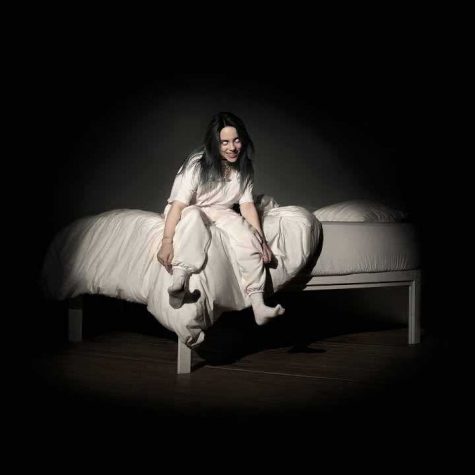 At the early age of 17 years old, Billie Eilish is one of the hottest pop artists out right now. In what seems like a span of a year, Billie has gone from releasing her dark pop for free through Soundcloud to having the most pre-saved album of all time on Apple Music with WHEN WE ALL FALL ASLEEP, WHERE DO WE GO? For an experimental act like Billie Eilish to get as popular as she has takes some real talent. Her gritty and raw aesthetic is one that many from this generation can find relatable. On this record, Billie uses her voice as the ultimate instrument. Distorting it in numerous ways to further her unique sound without compromising it too much. Tracks like "xanny" have Billie attempting to understand the demons and vices that haunt her at such a young age like addiction, lust, and depression. It is very possible that her relatability will keep her in the limelight for a good time and if she is able find her voice, Billie may be at the forefront in a new age of pop music.
About the Contributor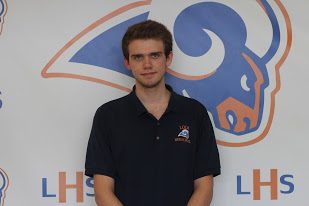 Cody Van Saders, Writer
Q: Which fictional character do you think would be the most boring to meet in real life?

A: Harry Potter because he seems like he would be pretentious...