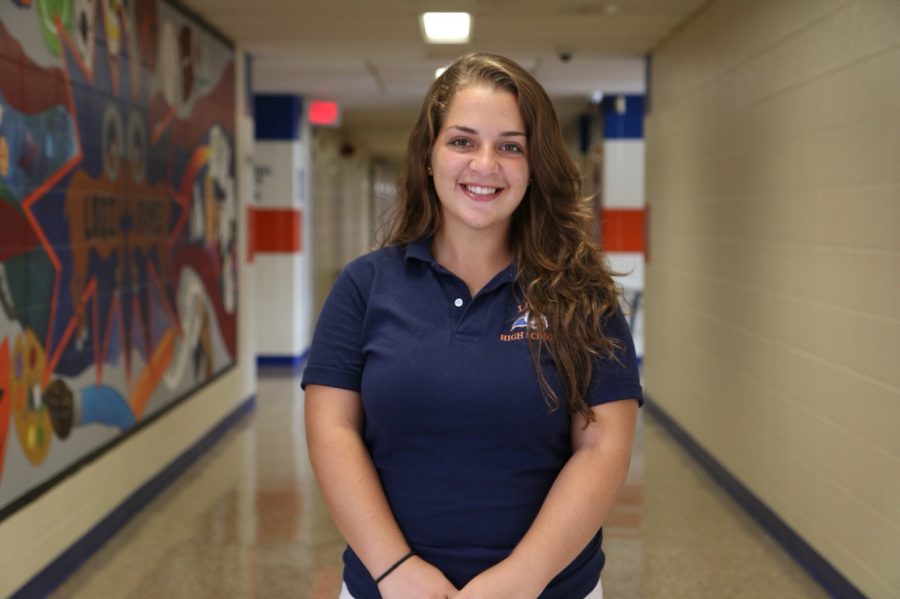 Q:What are you going to miss about Lodi High School?  
A: Leyla will miss all the clubs she was involved in and the sense of community that LHS provided.
Q:How would you describe yourself in three words?
A: She describes herself to be witty, peculiar, and well-spoken.
Q:What are you most excited about being in Rampage?
A: Leyla is excited about the writing aspect of Rampage by being able to express her thoughts for everyone to read.
Q:What advice do you give to your future self?  
A: "Don't let the opinion of others get to you."
Q:If you could travel through time, would you go back to the past or into the future? 
A: Leyla would want to go into the future because she is more curious to know how the past has affected what lies ahead for her than to revisit former times.
Interviewed by Jennifer Mahon
Leyla Durmus, Editor
Jun 20, 2017

A Trip to the Poconos

(Story)

Jun 20, 2017

Breakfast of Champions

(Story)

May 19, 2017

Guess the Teacher: Art Department

(Story)

May 05, 2017

A Glance Into the Future: National College Decision Day

(Story)

May 05, 2017

Walking The Runway: MS Fashion Show

(Story)

May 05, 2017

National Principals' Day Appreciation

(Story)

Apr 13, 2017

Ms. Yzquierdo: For All You Do, We Appreciate You!

(Story)

Mar 09, 2017

It Takes Heart to Be a Hero

(Story)

Feb 14, 2017

Truly, Madly, Deeply in Love: Iconic Relationships

(Story)

Feb 14, 2017

From Flowers to Friend Requests: The Evolution of Dating

(Story)

Feb 14, 2017

2, 4, 6, 8… All of the Counselors We Appreciate

(Story)

Jan 19, 2017
Jan 13, 2017
Dec 23, 2016

Tree-mendous Lighting

(Story)

Dec 08, 2016

The Key to Prevention is Early Detection

(Story)

Nov 23, 2016

And the New NHS Inductees Are…

(Story)

Nov 10, 2016

The Decision is Made!

(Story)

Oct 30, 2016

Make it Orange and Make it End!

(Story)

Oct 30, 2016

See What Happens After Class!

(Story)

Oct 13, 2016

Give it. Get it. Expect Respect.

(Story)

Sep 29, 2016

Ready, Set, College Kick Off!

(Story)

Sep 18, 2016