Ram's Anatomy
Over the years at Lodi High School, the clubs that are formed are progressive and improving and the Pre-Med Club proves to be just that. The purpose of this club is to allow students to explore various careers in the medical field so that as graduation slowly nears, they have a better understanding of their options. Ms. Fasulo, the Pre-Med Club's adviser, thought her students would really benefit from learning about these career options and when she shared the idea with them, many agreed! With 80 people attending the first meeting, the Pre-Med club was off to a great start. The next step was choosing officers.
President: Matthew Fernandes (senior) & Petar Aziz (junior)
Vice President: Matthew Ruffel (senior) & Komalpreet Kaur (junior)
Opportunity and Research Coordinators: Leyla Durmus (senior) & Shreejan Mistry (junior)
Treasurer: Elizabeth Haddad (junior) & Isar Ali (junior)
Secretary: Emely Ocampo (senior) & Dyomhara Hernandez (junior)
Public Relations Team: Gimelyn Yray (senior), Katherine Valdivieso (sophomore), Michelle Guerra (freshman), Sabiha Shahab (sophomore), Jeremiah Larivaux (junior)
As the club grows, there are many different events on their agenda! They would like to feature guest speakers that are involved within the medical field. Therefore, if there is anyone in your life who has a career in medicine and would enjoy presenting his/her career, don't hesitate to mention it to the members!  Other than guest speakers, the members would also like to plan field trips to places like the Liberty Science Center where they can view surgeries.
Senior President, Matthew Fernandes beautifully described the club stating it is "a club that will drive LHS youth forward to help them reach new places in their lives."
Just a reminder that new members are always welcomed to join! If you are interested in pursuing a Pre-Med program in college then joining this club is definitely the right choice. Hope to see you there!
About the Contributor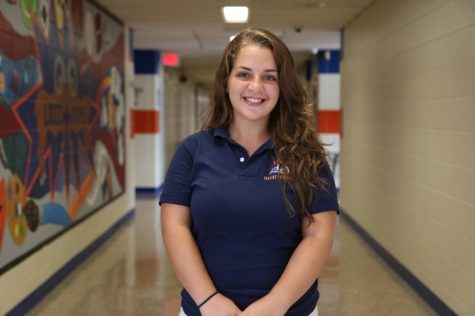 Leyla Durmus, Editor
Q:What are you going to miss about Lodi High School?  A: Leyla will miss all the clubs she was involved in and the sense of community that LHS provided.

Q:How...