Walking The Runway: MS Fashion Show
Every year, Mrs. Yzquierdo helps out with a fundraiser that has a great cause. This fashion show features the families of those who have struggled and who are currently struggling with multiple sclerosis. Multiple sclerosis (MS) is a disease that effects many body parts, some of which include the brain, spinal cord, and the eyes. This results in an issue with vision, balance, muscle control, and other basic body functions. MS may present very mild symptoms but this also depends on the person. When the immune system attacks the fatty material called myelin, a shell that protects the nerve fibers, the nerves become damaged from the lack of outer shell. Due to this damage, the brain no longer has the ability to send signals through the body correctly. This then causes several symptoms like trouble walking, blurred or double vision, muscle weakness, and issues with focusing or remembering.
MS affects around 400,000 people in the United States and 2.5 million people worldwide. Unfortunately, there is no current cure for MS but several medications can be taken in order to slow MS or help nerve damage.
Anybody who volunteered at the fashion show can happily say that it is a great time. Volunteers start off by introducing the guests to their tables and guiding them to their destinations. As everyone settles in, prominent figures of the event start of the show with the auction. Our volunteers lined up with the gifts and delivered them to the lucky guests. Once the prizes were all given out, the fashion show officially began. Guests from all walks of life strutted down the runway with utmost confidence as their smiles brightened the huge venue. They featured outfits from Lord & Taylor, and let's just point out the obvious– those outfits were BEAUTIFUL. Eye catching blues and blooming floral prints flowed along the runway as the models embraced all that makes them beautiful. Being able to help these people and see how they struggle with such an illness can open our eyes to something that we may not see everyday.
Ms. Yzquierdo first started helping out with this fundraiser when she was a cheerleading coach. One of her cheerleaders' sister had MS and Ms. Yzquierdo could not give up a wonderful way to help people out. Ever since then she has volunteered at the event every year and since she no longer coaches, she has opened doors for students who wish to volunteer alongside her. Overall, it's genuinely a great time for everyone there! Seeing the sequins flash down the runway and the smiles light up the room, it's exciting to watch this fashion show. Thank you, Ms. Yzquierdo, for allowing our students to get involved with an amazing fundraiser! For all who wish to volunteer in the years to come, feel free to let Ms. Yzquierdo know!
About the Contributor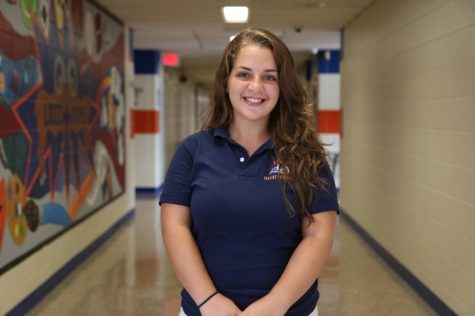 Leyla Durmus, Editor
Q:What are you going to miss about Lodi High School?  A: Leyla will miss all the clubs she was involved in and the sense of community that LHS provided.

Q:How...