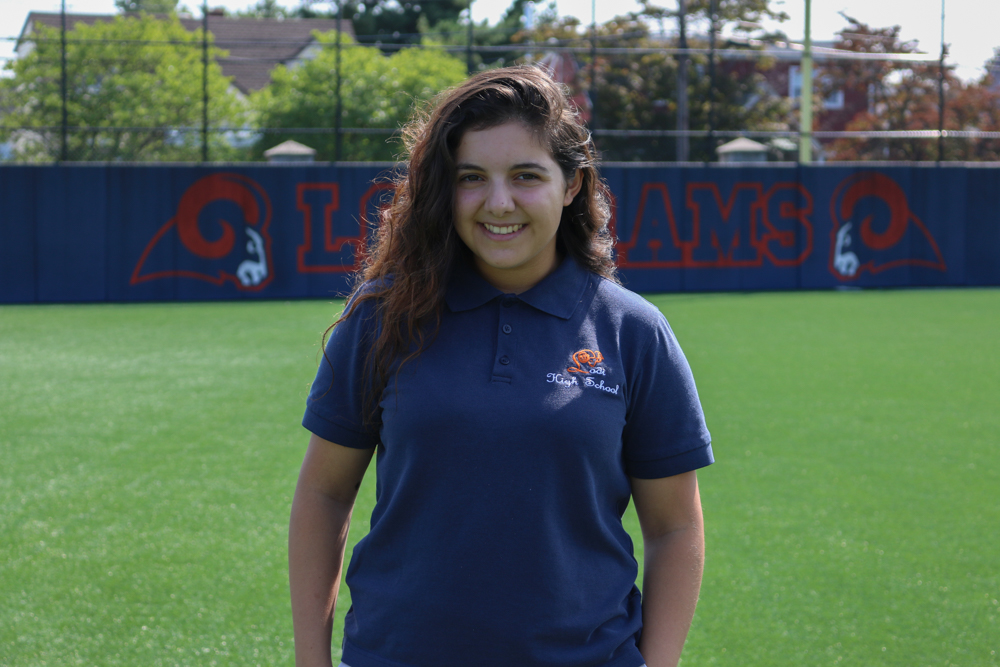 Q: If you can be any animal, which would you be and why?
A: "A cat because they are wise in a quiet way and they're cute!"
Q: If you were offered a free plane ticket to any place of your choice, where would you go?
A: "Japan because I love sushi and their cute little unique toys."
Q: If you had to live with only one color for the rest of your life, which color would you pick?
A: "Yellow because it expresses who I am; it's bright and happy."
Q: Do you play any sports?
A: "I play tennis and I used to play softball."
Q: What's Your favorite hobby?
A: "Acting because I love being on stage."
Interviewed by  Yasmin Elfeky
Kelsie Hannavi, Writer
Jun 20, 2018

Fresh College Advice for Freshies!

(Story)

May 31, 2018

We Heart Teen Arts

(Story)

May 10, 2018

You are the Only Ten-I-see

(Story)

May 10, 2018

In the Eyes of a Mother…

(Story)

Apr 19, 2018

Humans of LHS: Adaptation

(Story)

Mar 27, 2018

Behind the HEIGHTS!

(Story)

Mar 08, 2018

Lodi is In the Heights!

(Story)

Mar 08, 2018
Feb 13, 2018

Smooth Rams, Poetry Slams: Episode 4

(Story)

Feb 13, 2018

Love Excerpts from English Experts

(Story)

Feb 13, 2018
Feb 13, 2018

Is it Worth it?

(Story/Media)

Feb 13, 2018

Humans of LHS: Love

(Story)

Jan 18, 2018

The Sibling Games

(Story)

Dec 21, 2017

In the Mix: Special Christmas Competition

(Media)

Dec 21, 2017

Candy Cane Everything

(Story)

Dec 21, 2017

Humans of LHS: Change

(Story)

Dec 21, 2017

Out with the Old, Ring in the New!

(Story)

Nov 21, 2017

Humans of LHS: Being Thankful

(Story)

Oct 30, 2017

A Way with Words: Halloween Edition

(Story)

Oct 18, 2017

Memories are Forever: LHS Homecoming

(Story)

Oct 05, 2017

Humans of LHS: Harmit Parmar

(Story)

Oct 05, 2017

Humans of LHS: Natalia Moreno

(Story)

Oct 05, 2017

Humans of LHS: Carlos Andres Lopez

(Story)

Sep 21, 2017

Humans of LHS: Jalal Alsurakhi

(Story)

Sep 21, 2017

Humans of LHS: Samantha Guerra

(Story)

Sep 21, 2017

Humans Of LHS: Daniel Hanna

(Story)

Sep 20, 2017

Humans of LHS: Kristian Asturias

(Story)