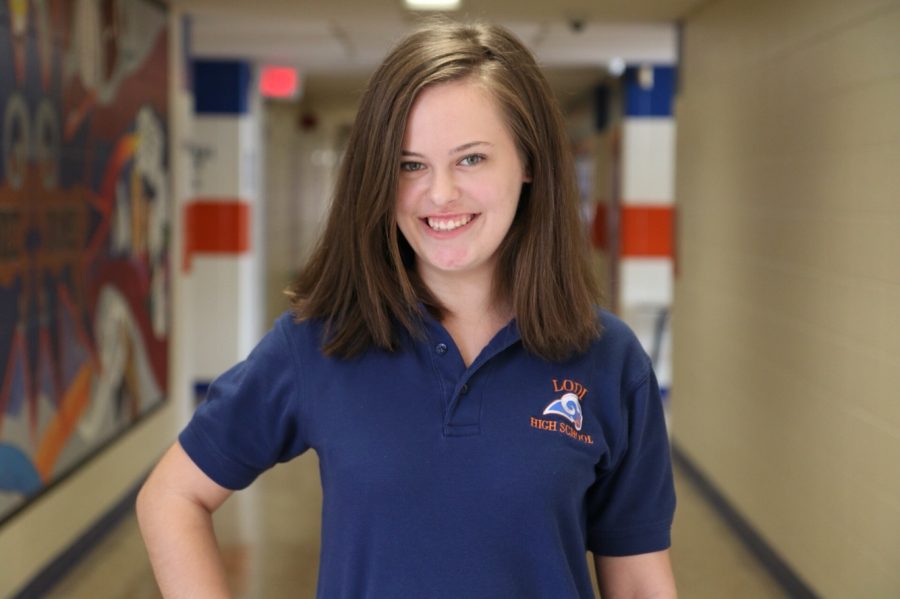 Q: What are you most excited for this school year?
A: Adrianna is most excited for this year's production of the drama club. She is also ecstatic about being part of the Rampage and yearbook.
Q: What college do you plan on attending?
A: Adrianna plans on attending Montclair State University because of the majors that she is interested in and the location of the school.
Q: If you could travel to any place, where would it be? 
A: Adrianna would travel to Italy because of the beautiful views and the variety of foods.
Q: If you had to eat one thing for the rest of your life, what would it be?
A: Adrianna would eat sushi for the rest of her life.
Q: What is your favorite movie? 
A: Grease is Adrianna's favorite movie because of the dancing and the catchy songs.
Q: Why are you interested in drama?  
A: Adrianna is interested in drama because it involves dancing, singing, and acting.
Interviewed by Urmil Dalal
Adrianna Bakreski, Author
Jun 20, 2017

Dear Future Rampagers…

(Story)

Jun 20, 2017

Senior Linkage 2017

(Story)

May 19, 2017

Who Knows Who Best?: Student-Teacher Edition

(Story)

May 05, 2017

17 Things To Do Before Graduation

(Story)

Apr 13, 2017

Rambunctious Rocket Club Rebels

(Story)

Feb 14, 2017

Power of Awareness: Dating Abuse

(Story)

Feb 14, 2017

Crushin' on Celebrities

(Story)

Jan 19, 2017

Fighting the Winter Blues

(Story)

Dec 23, 2016

Holiday Shopping: Ten and Below

(Story)

Dec 23, 2016

Helping Hands During the Holiday

(Story)

Dec 23, 2016

12th Day of Christmas

(Story)

Dec 19, 2016

Eighth Day of Christmas

(Story)

Dec 18, 2016

Seventh Day of Christmas

(Story)

Dec 15, 2016

Fourth Day of Christmas

(Story)

Dec 14, 2016

Sixth Day of Christmas

(Story)

Dec 13, 2016

The Second Day of Christmas

(Story)

Dec 11, 2016

The First Day of Christmas

(Story)

Nov 23, 2016

Thanksgiving Traditions

(Story)

Nov 10, 2016

From YouTube to a Netflix Series

(Story)

Oct 13, 2016

Organizing Your School Year

(Story)

Sep 29, 2016

Acing the SAT/ACT

(Story)

Sep 18, 2016

The Other 25 Percent of High School

(Story)