The Other 25 Percent of High School
Senior year is upon us. 75 percent of our high school career has been completed. The past three years flew right before our eyes. Senior year is the time to shine— the last year to play football, shine on stage, and the last year going from class to class in the crowded halls. Now that we are seniors, we realized that Senior year can be overwhelming.There are so many deadlines and events happening throughout the school year, therefore, at times, it can be stressful. Some may feel as if they need a personal secretary to write down important dates for them. Well hopefully, we, here at the Rampage, can be of some assistance! The first piece of advice is to make sure that your recommendation letters are finished, pay attention to daily announcements and emails, and contact your guidance counselor every so often. Below, you will find all important dates, tips and tricks to make this year successful.
Sept. 2016: Start narrowing down your top colleges and future plans. Decide if you want to go away for college or if you would like to stay closer to home. Find out if your major will be offered at the college(s) that you wish to attend. If you have not taken the SAT or ACT, the time to take them is now! See a guidance counselor if you qualify for a fee waiver! Make sure you research scholarships that may be available so that you can be aware of deadlines. Start filling out the Common App, create your list of teacher recommendations, and brainstorm ideas for your essays. Continue your participation in extracurricular activities and apply for leadership roles.
* Sept. 26-30: College Kickoff Week: a variety of colleges will visit Lodi High School. Be sure to sign up for college visits on Naviance.
Oct. 2016: If you haven't finished your teacher recommendations, make sure to finish them as soon as possible. Warn teachers that you have listed them to write a recommendation beforehand so they have time to prepare. Make sure that you take the SAT or ACT if you have not done so. Take college exams by Oct. or Nov.  if you want to improve your scores.
* Oct. 1: FAFSA Opens: If you have any older siblings, their FAFSA date was different. Make sure that you complete the financial aid application as soon as possible.— the earlier you sign up, the more money you qualify for.
* Oct. 5: HESAA: Another financial aid opportunity.
* Oct. 26: FAFSA Day: Parents are able to come to Lodi High School to fill out the FAFSA application with help from the guidance department.
Nov. 2016: Deadlines for early admissions are usually in November. Apply for financial aid if you already haven't done so. Think about costs of colleges. Start researching outside scholarships. You can download the College Scholarship Service Profile to continue the process if it is required by the colleges you wish to attend.
* Nov. 8: Super Instant College Decision Day #1: Seniors bring transcripts and other materials and talk to colleges to instantly find out if they are accepted into the colleges.
* Nov. 28- Nov. 30: Career Week: a variety of careers will be thoroughly explained throughout this week.
Dec. 2016: Now that the holiday season is creeping closer, it would be great if you reorganized. For many of you, the waiting process may begin. During the long winter breaks, make sure to complete last- minute details on your applications by the Jan. 15 and Feb. 1 deadlines. Revisit your top schools so you can narrow down your college list even more.
* Dec. 1-2: Career Week: a variety of careers will be thoroughly explained throughout this week.
* Dec. (TBA): Bergen Community College Event
Jan. 2017: It's a new year and it is a perfect time to start off fresh. Enjoy your last few months in high school! Continue to complete your last-minute  deadlines. If you know what college you are attending, visit the school and become familiar with the school.
* Jan. 26: Super Instant Decision Day #2: Seniors bring transcripts and other materials and talk to colleges to instantly find out if they are accepted into the colleges.
Feb. 2017: Be sure to meet with your guidance counselor to let her know about your college application process. Make sure to thank the teachers that wrote you recommendation letters. If you were accepted into college, congratulations! If you have not been accepted, do not stress! There are many colleges out there!
March 2017: The time has come! Most colleges will send out their letters and you will find out whether you are accepted into the college or not. If you are confident with your first choice, submit your enrollment and deposits as soon as possible!
*March (TBA): Bergen Community College Event
April/May 2017: Be sure that you remain focused for these last few months. This is the time to plan for the next few years of your life. Decide on the college that you will attend. Focus on the big picture— COLLEGE! Once you decide on your college, create a To-Do List consisting of tasks such as placement tests, signing up for classes, etc.). Consider jobs and internships.
* May 1: National College Decision Day
June 2017: The time has come! This month, we graduate high school. Enjoy this month because it may be the last with so many of your friends. You will soon be wearing that prom dress, and shortly after, you will be wearing that cap and gown awaiting your diploma. Make every moment count. Before you know it, it will all be a memory.
Advice From Guidance:
Mrs. Orosz wants seniors to plan college visits. The only way to know what college you will attend is by visiting the college.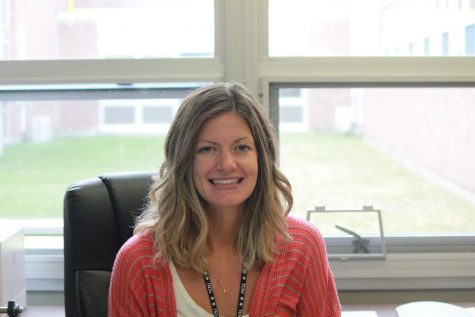 Mrs. Passano said, "My advice for all of the seniors is to live in the moment and try to enjoy every second of this year because before you know it, you will be wearing that cap and gown and wondering where the year went."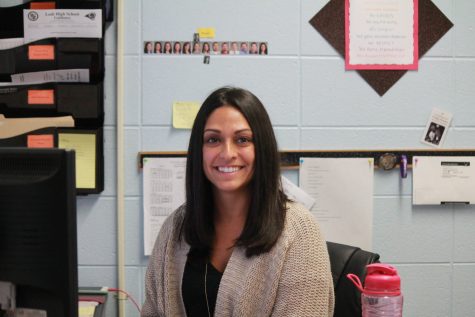 Ms. Loiola said, "My best advice is to start as early as possible. The college process can be very stressful so students need to make sure they are organized and stay on top of deadlines. Students should also be checking their email on a daily basis to look for multiple opportunities that are offered through the guidance office."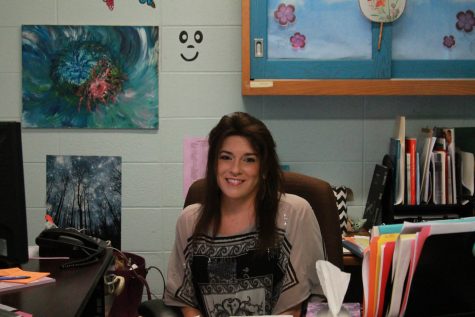 Ms. Garcia stated, "You will struggle with something at some point. And guess what? That's okay. Failure is proof that you are trying. Just don't let it become a habit. Allow your struggles to serve as a motivation for future exams or presentations or whatever it is you're having trouble with. And if you're struggling because you AREN'T trying…make the effort! You have to study; success is not effortless so work harder than you already are because I'm sure that you can! And I'd also say to savor the moment. Most seniors tell me they can't wait to graduate when they're feeling the stress of senior year but come spring time, nostalgia sets in and they're wishing they had enjoyed this time in their lives a bit more."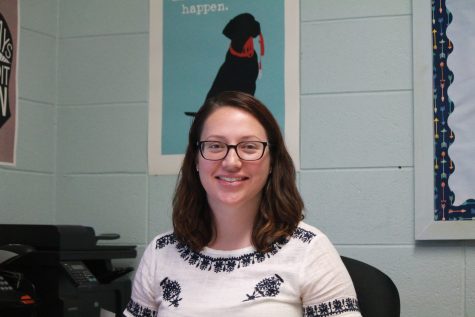 Ms. Lewis said, "Make sure you are taking advantage of every opportunity that Lodi High School has to offer. There are several events taking place in the fall such as College Kick Off Week and Instant Decision Day which are all beneficial to a successful senior year. College Kick Off Week provides students the opportunity to meet with several different college representatives and learn more about each individual college. Instant Decision Day allows students to individually meet with admissions counselors and receive "on the spot" college admissions decisions. As a senior, it is extremely important to remain well-rounded in an effort to show your future college all of the positive assets you are willing to bring with you to their school. Senior year is crucial in that it is your stepping stone to adulthood. Be sure to always check your e-mail, listen to the morning announcements, stay active within the school community, and most importantly, enjoy it — it will be June again before you know it! Good Luck to the class of 2017– make your last year count!"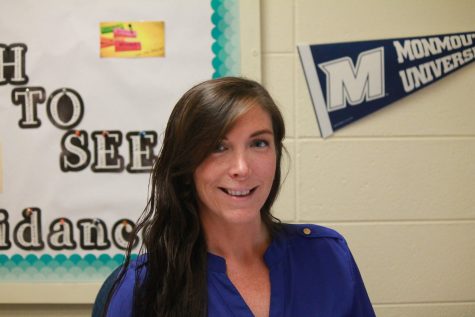 This year is the last year to show school spirit and spend time with most of your friends. Do not stress. Accomplish tasks ahead of time. If you ever have any concerns, contact the guidance department. This is your time to shine, make it count.
About the Contributor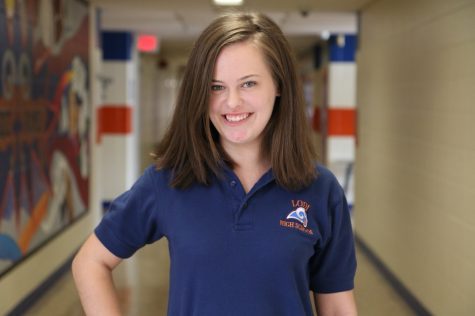 Adrianna Bakreski, Author
Q: What are you most excited for this school year? A: Adrianna is most excited for this year's production of the drama club. She is also ecstatic about...