From YouTube to a Netflix Series
Starring Miranda Sings in Haters Back Off!
Colleen Ballinger, also known as the hilarious Miranda Sings, has made a name for herself in the entertainment world over the last few years, especially this year. Colleen is a famous YouTuber with a total of three active channels. Her most popular channel is Miranda Sings. Miranda Sings is a comical character that originated back when Colleen was in college. At first, Colleen created the character to "poke fun" at some people in the theatre production; she meant to have the video sent to a few of her friends. However, before Colleen realized it, her videos were gaining thousands of views and, eventually, she decided to continue with her channel.
Her Miranda Sings channel, which was created in 2008, alone has 7.2 million subscribers and over 1 billion views. Her most popular video is a parody of Taylor Swift's "Shake It Off" with a whopping 55 million views. She has over 500 videos of Miranda Sings either complaining, singing, dancing, or even trying different challenges. Colleen has toured along with "Miranda Sings" all over the United States and also in Europe. Miranda Sings is most famous for singing popular songs and creating hilarious "music videos" along with them. She has also had celebrities appear on her channel such as Tori Kelly and Lin Manuel Miranda. She has collaboration videos with other popular YouTubers such as Tyler Oakley, Joey Graceffa, and Bethany Mota. Miranda also wrote an advice book titled Selp Helf. In this book, Miranda provides "useful" life tips. Miranda co-wrote the book with Christopher Ballinger (Colleen's older brother).
This year, Colleen announced that Miranda Sings would have her own Netflix Series titled Haters Back Off which was released on Oct. 14. The series consisted of eight episodes and created the story of Miranda and how she became famous. Since then, Colleen has promoted her show and gained recognition from Jimmy Fallon, Chelsea Handler, Entertainment Weekly, and even Vanity Fair Magazine. She is currently awaiting the option of having a second season of her show.
Colleen's personal channel, Psychosoprano, has 4.7 million subscribers and over 762 million views. On this channel, Colleen tries different challenges, sings as her talented self, and answers viewers' questions in a segment called "Colleen's Corner". She has also had guests on her personal channel such as Connor Franta and Patrick Starr. In addition, Colleen has a vlog channel titled "Colleen Vlogs" where she posts videos about her everyday life and discusses the ups and downs she experiences. Colleen is very personal with her fans and is very dedicated to them, as well.
Colleen never expected to become famous as either herself or Miranda Sings but is grateful for both opportunities. Colleen proves that one can have their dreams come true as long as they work hard and stay true to themselves. Colleen Ballinger and Miranda Sings will both continue to wow viewers for years to come.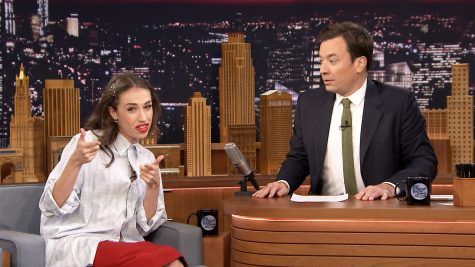 About the Contributor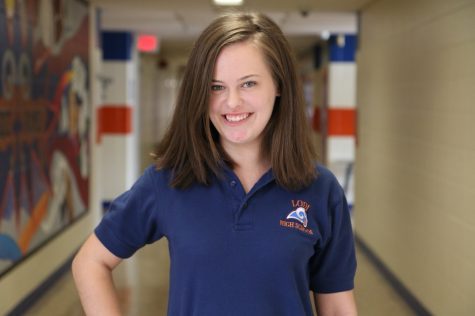 Adrianna Bakreski, Author
Q: What are you most excited for this school year? A: Adrianna is most excited for this year's production of the drama club. She is also ecstatic about...