Fighting the Winter Blues
The holiday season is officially over; the decorations are coming down, the holiday movies are no longer out, and we are officially in the middle of winter. It's officially 2017 and there are only six months left of school, but what is there to look forward to in these mundane months of winter? If you're finding yourself a bit down in the dumps and longing for warm weather, your diagnosis… the "Winter Blues."
The following tips will help make this winter extra special and not as dreadful:
* Stick to your resolution: Right before the start of 2017, you set a resolution for yourself. Keep it! Don't forget about it the week after! Stick to it and you will be a better person at the end of the year! It only takes 21 days to make something a habit.            
* Start off fresh: Since it is a new year, there are so many more opportunities. Forget about what happened in 2016. It's a different year and you shouldn't dwell on the past. Focus on the present and set goals for the future!
* Stick to dates: Set aside dates for tasks to get done! Example: April 1 – Finish cleaning your closet and donate the clothes you don't wish to keep anymore.
* Keep memories: Take pictures and thank people for being in your life. You want to focus on the positive moments you've had with people and keep the pictures as a reminder to be grateful. Life is a precious thing!
Here are five things that you should be looking forward to this winter:
The Superbowl–  On Feb. 5, we can look forward to the biggest night of football at NRG Stadium in Houston, Texas.
The Winter Musical– In less than two months the production of Lodi High School's Drama Club will present "Cinderella." However, this is not your fairy tale Disney version, rather a more comedic version of this beloved classic.
Spring Sports– Track, baseball, softball, and boys tennis are all quickly approaching.
Ram Wars– The biggest week in Lodi High School ends with Rams Wars; all four classes face each other in a series of events for the title of "Best Class."
Prom– The time of the year when seniors finally get to take off their uniforms and dress to impress.
Besides these fun school activities a new year is considered a fresh start. If you were too afraid to try out for baseball, or talk to the pretty girl in your gym class, just go for it. Try a more optimistic approach and start to look forward to everything! All of the work, papers, homework, chores will eventually pay off in the end. Think of this year as a new chapter in your life. The last chapter has already been closed; there's no changing it. But there's a chance to write this year's chapter based on new decisions and a fresh outlook on life. Start off on the right foot and remain positive. Remember, a bad day doesn't necessarily mean that it's going to be a bad year. YOU are the only person that can make the change. Don't let the short, cold winter days put a damper on your plans to excel this year. Start as soon as you can and make sure to remember that there are only 60 days until spring!
About the Writers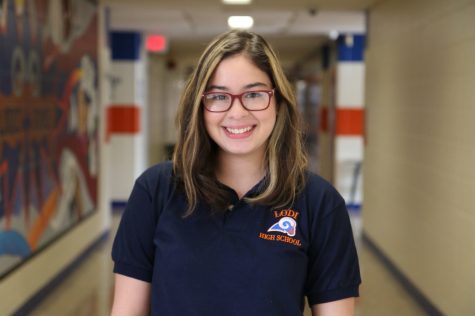 Carolina Arango, Editor
Q:What is an experience that has changed you? A: An experience that has changed Carolina is going through her dad's illness. She knew from this that she...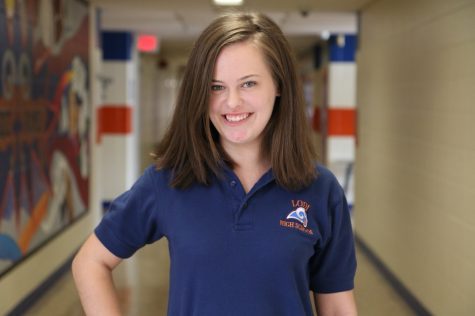 Adrianna Bakreski, Author
Q: What are you most excited for this school year? A: Adrianna is most excited for this year's production of the drama club. She is also ecstatic about...