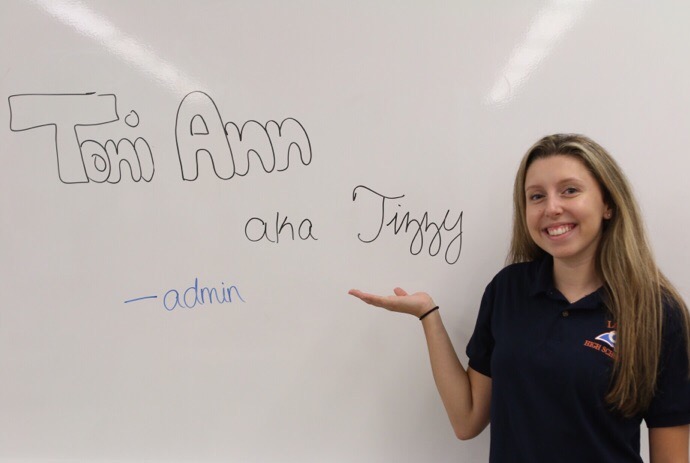 Q: What are your plans for after high school?
A: After high school, I plan on going to college to major in business. Hopefully, I get accepted to Clemson University in South Carolina so then I can fulfill my dreams there.
Q: What are you looking forward to this school year?
A: This school year, I am looking forward to basically everything. Senior year is supposedly one of the best years of your life, and I can't wait to live it up.
Q: If you could be any type of animal, which would you be and why?
A: If I could be any type of animal, I would be a dog because dogs are so playful and they also get to relax all day. They're super cute and everyone loves them.
ToniAnn Pierce, admin
Jun 20, 2016

The Best Day of My Life

(Story)

May 19, 2016

Sayonara Spring Sport Seniors!

(Story)

May 19, 2016
May 08, 2016

Springing their Team to Victory

(Story)

Mar 17, 2016

Opening Night of 9 to 5 The Musical

(Story)

Mar 03, 2016

Rams Shooting for the Stars

(Story)

Mar 03, 2016

Students' Hidden Talents

(Story)

Feb 09, 2016

An Update on Winter Sports

(Story)

Jan 31, 2016

One in 292.2 Million

(Story)

Jan 14, 2016

Preventing Senioritis

(Story)

Dec 10, 2015

The Sibling Games

(Story)

Nov 24, 2015

What Are You Thankful For?

(Story)

Nov 24, 2015

Who Inspires You?

(Story)

Nov 15, 2015

Look Your Best for Homecoming!

(Story)

Oct 30, 2015

Haunted High School

(Story)

Oct 29, 2015

Giving Back at the Food Bank

(Story)

Oct 15, 2015

Week Four and More!

(Story)

Oct 01, 2015

The Battle of Harrison Avenue

(Story)

Oct 01, 2015

Lodi High School Football Media Day

(Story)

Sep 16, 2015

In the Dig of Things

(Story)

Sep 15, 2015

Week One and Done

(Story)