Springing their Team to Victory
Softball
This year the softball team is under the leadership of four returning seniors: Erin Fallon, Cheyanna Fuchs, Caitlin Hessberger, and Toni Ann Pierce. This group of girls have been playing together since little league and have continued to play together all throughout high school. "The memories we have had together are unforgettable and I'm so happy I get to finish my last year of softball with such an amazing group of girls," says Toni Ann Pierce. Erin Fallon continues by saying, "We're like sisters. Sisters fight and have disagreements but we are always there at the end of every game to pick each other up and remind each other what we're all here for." Each captain contributes her own special quality whether it be her speciality softball skills or corky personality. The girls are looking to finish their last season with a league title and bring home a banner to leave their legacy in the school.
Baseball
The Lodi Rams baseball team is lead by Senior Yancy Caballero, Junior Evan Geisler and Sophomore Elian Guzman. The passion and determination the boys have for the game started at a young age and they have used that to help them become the leaders they are today. As captains, the boys reassure that each boy plays to his full potential each game for a full seven innings. Together, they are looking to compete in the state tournament coming up soon and are looking to bring home a trophy and a banner to hang high in the gymnasium. When asked if they had any words for their teammates, Yancy Caballero said, "Not only are you guys my teammates, but I see each and every one of you as my brothers. We have come along way and I would love for us to finish strong as one." He continued with a message to the underclassmen stating, "I want you guys to keep working hard and remember the only person you can compete with is yourself." With the state tournament coming up soon, the boys are looking to reach as many power points as they can to get a high seed in the tournament bracket in order to have a first round home game.
Tennis
The Rams Tennis team is headed by seniors Osama Al Safarjalani and Darren Bustos. When asked about their roles as captains, Bustos replied, "Our main job is to make sure the team is focused and committed to working hard every single practice and match." Although he's relatively new to the sport of tennis, Bustos has demonstrated his maturity and knowledge for the game all season. His motto has become "lead by example." By his side, Osama is one of the most skilled players on the team. He ensures his teammates are constantly refining their games and he attempts to learn as much from them as they do from him. It is clear that both captains have developed great relationships with the team and they are well respected. We wish Bustos, Al Safarjalani, and the entire team the best of luck for the rest of the season.
Track
Although not traditionally regarded as a team sport, Captains Desiree Bermudez, Brandon Calvo, Rachel Leto, and Michael Pantano have done everything they possibly could this year to unite the Lodi Rams Track team into one cohesive unit. With new coaching and many new faces on the track, these experienced athletes have taken charge to lead by example and catalyze the entire team to success. When asked about her All-League honors and what this season has meant to her so far, Bermudez replied, "It's just been a great experience training hard everyday with my teammates. Coach Manzo has instructed us to remain dedicated and keep working hard and as a captain, I try to influence the others as well." With each captain in charge of different events, Sprinting, Throwing, and Jumping, there is constant leadership for all the different athletes. In an interview with the Rampage, Pantano said, "It's an amazing feeling knowing that your teammates look up to you and you can motivate them to do better." It is evident that the captains were meticulously chosen for their excellence in leadership. With these four to lead, the Lodi Rams Track team should be confident that they will continue to be successful for the rest of the season.
About the Contributors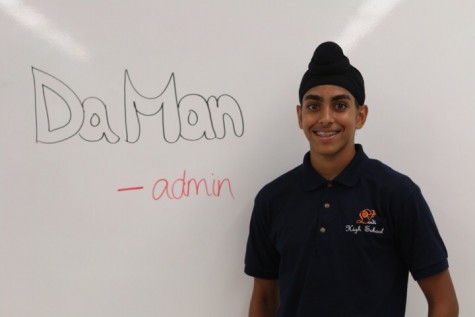 Damanveer Singh, admin
Q: If you could be any type of animal, which would you be and why?
A:  I'd be a lion because they're the king of the jungle, showing their strength and...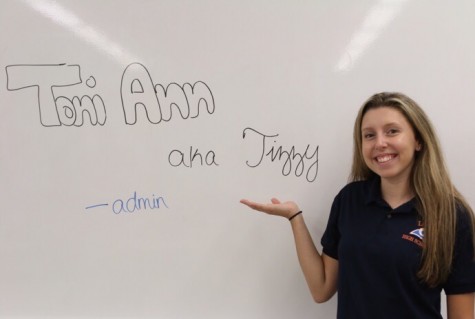 ToniAnn Pierce, admin
Q: What are your plans for after high school?
A: After high school, I plan on going to college to major in business. Hopefully, I get accepted to Clemson...