Week One and Done
After losing around 23 seniors last year, the Lodi Varsity football team consists of many new, young players. This year's captains include seniors Steven Villa, Cole Villacis and Jordan Jaloudi, who is returning from an ACL injury that restrained him from playing last year. "We have a lot of new faces, but they just have to be ready to work," says Villacis.
With a score of 34-8, the Varsity football team was defeated by the Hawthorne Bears on Friday Sept. 11. Although the team was down throughout the whole game, they remained energetic and positive until the very end. This opening game showed some of the team's strengths and weaknesses.
Senior Captain, Steven Villa, recently took the position of Quarterback for the Rams. "A new position is a whole different thing. This was our first four quarter game, so hopefully everyone got the rust off," says Villa. Villa had 15 rushes for 85 yards and also completed three out of six passes for 69 yards. Villa also rushed a four yard touchdown to score the Rams' only touchdown. Carlos Pepin then caught a pass for the two-point conversion. "We kept moving the ball on them; we just couldn't finish. So, obviously our offense is good but we just need to learn how to finish and have energy by the end-zone," said Villa.
When asked about the first game and the season, Coach Tirico, who is now on his thirty-third year of being the head-coach, responded, "The guys played for four quarters and came out fighting in the second half. I thought we just kept battling until the end. It's going to be good things for the rest of the season, and we're looking to win some ball games after one game's experience under our belts." The Rams will be hosting their first home game of the season this Saturday at one o'clock against long time rivals, Garfield. "Garfield, no matter what the records are or who is predicted the underdogs, it's always a fight," says Coach Tirico. Be sure to check out the interview with Captains Jordan Jaloudi, Steven Villa and Cole Villacis for more insight into the season and come out to support the Varsity football team this Saturday at one o'clock as they host Garfield for their first home game of the season. 
About the Writer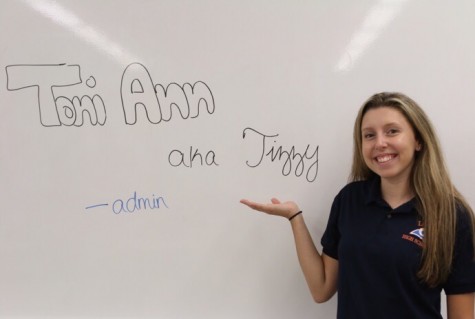 ToniAnn Pierce, admin
Q: What are your plans for after high school?
A: After high school, I plan on going to college to major in business. Hopefully, I get accepted to Clemson...