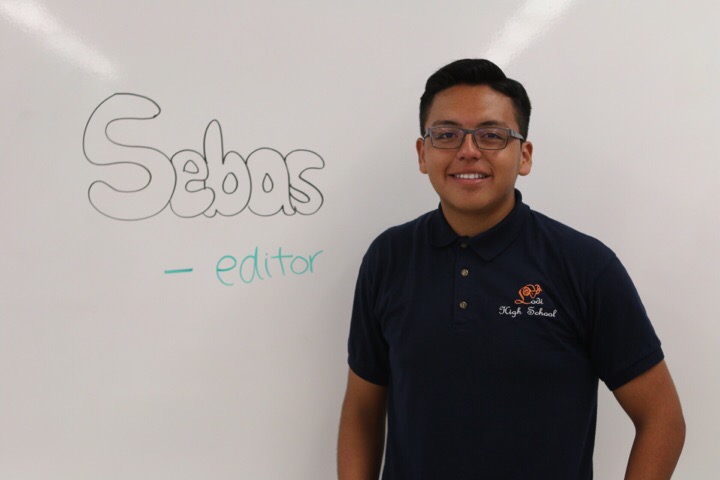 Q: How would you describe yourself in five words?
A: I'd say I am tenacious, diligent, compassionate, honest, and responsible.
Q: What are you plans for after high school?
A: After high school, I plan on attending a well respected four year college where I will complete my undergraduate studies before applying to medical school.
Q: What are you looking forward to the most this year is?
A: Of course, finding out which college I will end up attending in the fall of 2016, but also I look forward to making many memories with my friends and fellow classmates.
Sebastian Esquivel, Editor
Jun 05, 2016

Rams Day of Service

(Story)

May 19, 2016

Sayonara Spring Sport Seniors!

(Story)

May 19, 2016

Battle of the Ballers

(Story)

May 10, 2016

The Future of Lodi Track

(Story)

May 06, 2016

Lodi Rams Go To College

(Story)

May 06, 2016

How To Pass Your Road Test

(Story)

Mar 31, 2016

Rams Around the World

(Story)

Mar 17, 2016
Mar 03, 2016

The Bridge to Success

(Story)

Feb 09, 2016

An Update on Winter Sports

(Story)

Jan 31, 2016

Mid-Season All Stars

(Story)

Jan 14, 2016

2015, Now Just A Memory

(Story)

Dec 22, 2015

DIY: Wrappin' Up Christmas Joy

(Story)

Dec 22, 2015

Tip Off to the Season

(Story)

Dec 10, 2015

Bundling Up for Winter Sports

(Story)

Nov 24, 2015

Big Changes, Big Opportunities: The Future of Lodi High School

(Story)

Nov 15, 2015

Where Are They Now?

(Story)

Nov 15, 2015

Don't Cry Because It's Over, Smile Because It Happened

(Story)

Nov 12, 2015

Homecoming: The Generation Lost in Dance

(Story)

Oct 30, 2015

Super Seniors Sweep Powderpuff

(Story)

Oct 15, 2015

DIY: Applying to College

(Story)

Oct 15, 2015

A Blast to the Past: Teacher Throwbacks

(Story)

Oct 01, 2015

The Battle of Harrison Avenue

(Story)

Oct 01, 2015

Let's Get Down to Business

(Story)