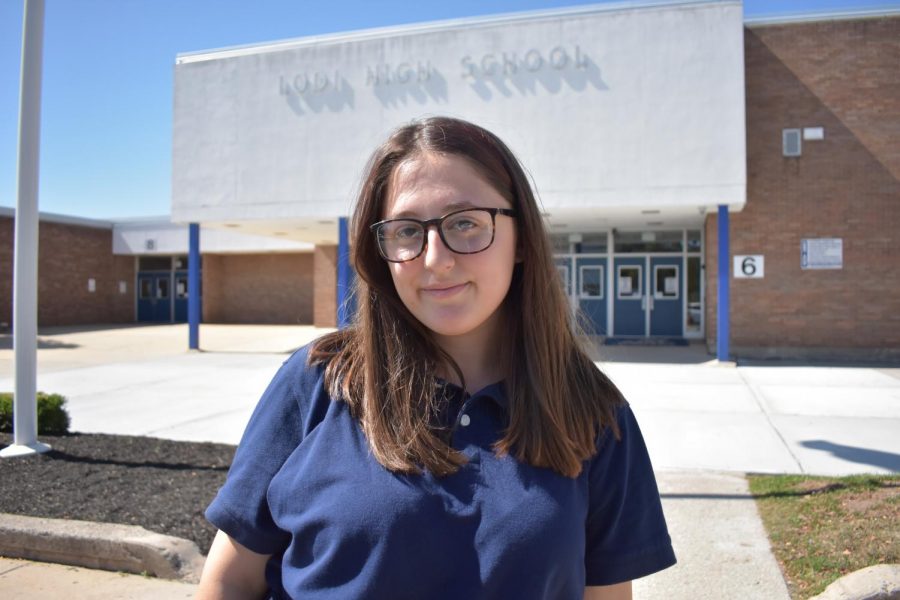 Q: What careers are you interested in?
A: Educational Administrator, school psychologist, or Elementary School Teacher. 
Q: Describe your music taste in one word.
A: Versatile.
Q: Name one celebrity dead or alive that you would like to interview and why?
A: I would interview David Dobrik just because I want to see what's going on inside his head. 
Q: What stores do you like to shop at?
A: Either thrifting or Forever 21.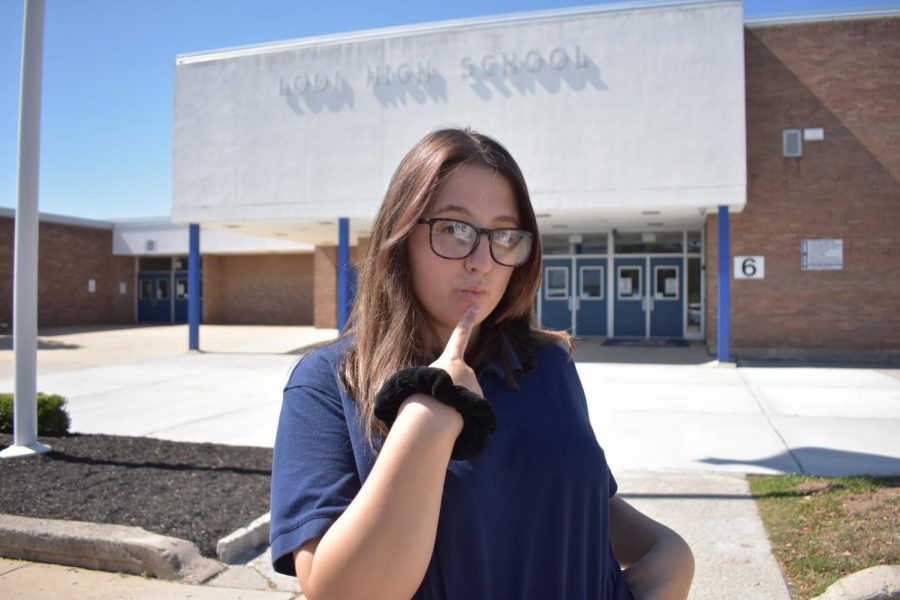 Eni Saliaj, Writer
Jun 23, 2020

The Class of 2020: Senior Video

(Story)

Apr 21, 2020

Concerts Go Virtual

(Story)

Apr 20, 2020
Mar 29, 2020

Alone But Together: Advice from Teachers

(Story)

Mar 28, 2020

Quaran-Dining with the Rampage!

(Story)

Mar 12, 2020

Jeans for Teens Charity

(Story)

Mar 05, 2020

The Addams Family Trailer

(Story)

Feb 13, 2020

Love: The Unexpected

(Story)

Feb 13, 2020

A Latte Performances: Coffee House

(Story)

Feb 13, 2020

Wrong Answers Only: Valentines Day Edition

(Story)

Feb 13, 2020

Thank You, Veterans!

(Story)

Feb 11, 2020

Who's Your Crush?

(Media)

Jan 22, 2020

Rampage in the Halls

(Story)

Dec 20, 2019

One More Christmas Lip Dub

(Story)

Dec 20, 2019

Jingle All the Way with the Winter Concert

(Story)

Dec 20, 2019

Spirited Students of LHS

(Story)

Dec 20, 2019
Dec 19, 2019

Gift Wrapping Galore

(Story)

Nov 27, 2019

Biology or Cooking?

(Story)

Nov 24, 2019

Wrong Answers Only: Can You Get it Right?

(Story/Media)

Nov 15, 2019

Admissions Without the Wait

(Story)

Oct 30, 2019

Halloween on the Cheap

(Story)

Oct 29, 2019

Ghouls' Night Out

(Story)

Oct 17, 2019

They're Creepy and They're Kooky, The Addams Family

(Story)

Oct 16, 2019

Marching to Victory

(Story)

Sep 26, 2019

Summer in September: LHS' Favorite Hits

(Story)