Power Through Your SAT!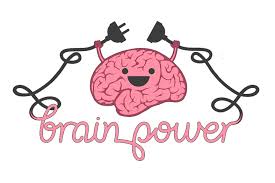 Are YOU ready? The SATs have been administered over the past few months including December! Don't miss out on taking the SAT, especially as a junior! Getting an early start on the SAT is a major factor heading towards senior year. As most of you know as well, the new SAT will start up in March 2016. If you do not want to be affected by this change, please sign up for the last SAT in January.
Mr. Pearlman. His way of thinking is fascinating and many students who get the chance to have him learn the ins and outs of the SATs. Mr. Pearlman was very straightforward with his advice. "The SAT is changing after January 26 — BIG TIME! It will be more like PARCC, with 1 section having NO CALCULATOR use! Mostly Advanced Algebra, Advanced Geometry and Pre-Calculus will be seen." With this in mind, if Mathematics isn't your strongest section, talking to Mr. Pearlman and joining in on SAT tutoring with him will really help you get the extra boost. Pearlman also provides SAT books for students to study from and once the SAT changes, his book will change too! Look out for that future announcement!
Turning it over to Mrs. Orosz and Mr. Schram, they answered a couple of questions that could help you prepare for the SAT as well:
Q&A with Mrs. Orosz:
1. How would you study for the SAT?
Take advantage of FREE SAT prep! Attend Mr. Pearlman's SAT Advanced Tutoring on Mondays from 3 to 4pm in the Media Center and morning tutoring from 7:30 to 8 a.m. Visit Lodi High School Guidance Website Resources, Naviance for SAT Preparation Link, and look over the PSAT Score Report to identify which areas you should focus more attention on improving.
2. What are some tips and tricks you would share with the students?
My biggest tip would be to take advantage of the resources available above and take as many practice tests as possible. The more you practice the test and get used to the format and timing, the more likely you will be in achieving a good score.
3. What should students do if they're stuck on a problem?
Students should skip a problem that they are stuck on and go back to it at the end if time permits.
Q&A From Mr. Schram:
1. When you don't know the answer, is it really always C or 7?
No, you have it all wrong. The Answer to everything is always 42. If you do not understand the Answer, then you do not understand The Question.
2. What do YOU do when you're stuck on a problem?
This question suggests that I have problems. I do not have problems. I only have solutions. In all seriousness though, when I first took the SAT I was misinformed and made sure I answered every single question. EVERY. SINGLE. ONE. Even if I had no idea what the question was asking me, I filled in an answer. I even pulled an "eeny, meeny, miny, moe" occasionally to leave it up to fate and chance. That was a terrible decision and I paid for it literally and figuratively by having to take the SATs over again. If there is one thing I ask it is that you learn from my mistake. If you do not know an answer, there is nothing wrong with admitting to yourself that you do not know the answer and moving on. The test wants you to make mistakes. This reminds me of an old saying, "The smartest man who ever lived is the one who admits he knows nothing." The old SAT is one of the few situations in life where you actually are rewarded for not knowing information.
3. Did you even study for your SAT?
The first time I took the SATs I did not. As soon as I saw the results, I signed up for an SAT class that I took every week with students from other schools. As much as I hated it, it forced me to study. Some of you may not have such a resource, but that is why I recommend that you should always practice on your own and even ask your teachers for help with a problem if you do not understand the answer. Maybe get a study group together and race and compete with one another over a worksheet or diagnostic/practice test. It is a good way to help one another and also have someone who holds you accountable for learning the information. For those that struggle with mathematics, I know Mr. Pearlman offers several programs after school and I would highly recommend taking them.
That's all! Hopefully the advice given to you will help you prepare for the future! If you have any questions or concerns please email your guidance counselor and schedule an appointment. If it's urgent, stop in guidance and see if an intern can help you. Don't miss out on the opportunities that will help you power through your SAT!
About the Contributor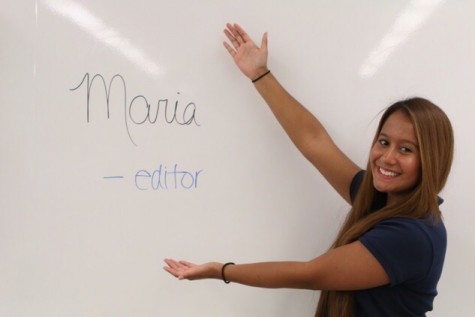 Maria Menendez, Editor
Q: If you could be any type of animal, which animal would you be and why?
A: I'd be a white Siberian tiger because it's majestic and elegant.

Q: What...