Flavors of the World!
On Dec. 21, the ESL department, with the help of student government held the third annual International Festival. It was held in the cafeteria where students had to pay ten dollars in order to taste the delicious foods brought by each of the 16 countries represented. The cafeteria was beautifully decorated with an array of colors spreading across the room, making students really feel as though they were in the countries represented. Each table had beautifully assorted foods and when approaching these tables the students explained the history behind the food and the ingredients used. The ESL teacher and the coordinator of the international festival, Mrs. Vado, spoke highly of her students, saying: "This festival is a way for students to express and show what they are most passionate about, their culture. At the end of the day no matter where we all come from we are all one." Lodi High School makes everyone feel welcomed and this International festival makes the homesick and the curious feel like they've traveled into a different world. This event was a beautiful way for students who are not a part of the ESL class either learn about a new country or add on to the knowledge of a country they already knew about.  
Dominican Republic:
Students: Blanca Fabian, Karla Perez, Gabriel Conception, Jonathon Garcia, Yeuri Garcia, Jose Ortiz, Crismeiry Carabello, Richard De Los Angeles, Giuliano Tosti, Emilia Jimeno, Luis Gonzalez, Emily Filpo, and Leslie Lopez
Main Dishes: Moro De Habichuelos, Pollo Horneado, Pastelon, Mangu, and Pernil.
Snacks: Luipe
Dessert: Arroz Con Leche
Drinks:Tamarind, Passion Fruit, Orange Juice
Fun Fact: The Dominican Republic is the second largest island in the Carribean! 
Colombia:
Students: Laura Morato, Michelle Ramirez, Paula Tellez, Valentina Marin, Angie Guerra, Javier Vargas, Estiven Osario, and Arturo Torne
Main Dishes: Chozo Con Arepa, Empanadas, and Arroz Con Coco
Desserts: Natilla Con Bunuelo, Obleas, and Orejas De Elefante
Fun Fact: Colombia is the second most biodiverse country in the world!
Bolivia:
Student:Damaris Espinoza
Main Dishes: Chicharron and Mocochimchi
Fun Fact: Bolivia is home to one of the biggest butterfly sanctuaries, which is open 365 days a year and is a great tourist attraction!
Cuba:
Student: Robert Fernandez
Main Dishes: Croquettes, Cuban Flan, and Coffee
Fun Fact: Cubans are very sport oriented; they love baseball and boxing. They have hadOlympic boxing champions, such as Arlen Lopez!
El Salvador:
Student: Edwin Arias
Main Dish: Pupusas made with meat
Fun Fact: El Salvador is the smallest and most populated country in Central America.
Ecuador:
Student: Jean Paul Bravo
Main Dish: Bolon, baked fish, rice with stew and meat
Fun Fact: Ecuador derived its name from the equator because it runs through the country. This is, in fact, the only country that is named after a geographical feature.
Peru:
Students: Fabiana Angulo, Selene Ausejo, and Micaela Velarde
Main Dishes: Potato with Huancaina sauce and Causa
Dessert: Creme Brulee
Fun Fact: The largest Sand Dune is located in Sechura Desert in the South of Peru, measuring 3,860 feet; so, you can forget about the Sahara Desert!
Syria:
Student: Nezir Hanna
Main Dishes: Malfouf and Kabhie
Fun Fact: Syria was the founder of the United Nations!
Palestine:
Student: Abed
Main Dishes: Hummus, Falafel, Shawarma, and Tabouleh Salad.
Fun Fact: 45% of the country's land is dedicated to olive trees!
Pakistan:
Student: Musa
Main Dishes: Samosa and a spicy Seekh Kebab!
Fun Fact: The name Pakistan translates to the "land of the pure"
Egypt: 
Student: Dena Elmedarawy
Main Dishes: Koshari and Arabic Sweets
Fun Fact: Egypt is a country known to love Football (American Soccer)!
France:
Students: Andres Lopez, Nicole Asprilla, Sukhwinder Singh, Yvette Castillo, Juan Daniel Lotero, Jessica Ferrer Gabrielle Buttocavole, Maecar Lagdamen. Domenica Solis, Rosie Gutierrez, and Aaskha Mistry
Main Dishes: Croissants with strawberry jelly
Drinks: Dark roast coffee
Fun Fact: France is the world's most popular tourist destination!
America:
Students: Hardeep Kaur, Navpreet Singh, Michelle Guerra, Karen Kaur, Cody Van Saders, Madelyn Carrascoza, Michelle Crespo, Olivia Russo, Zainab Mubasher, and Sabiha Shahab.
Main Dishes: Apple Pie, French fries, brownies, and munchkins
Fun Fact: Known as the land of the free and the home of the brave.
Albania:
Students: Erika Lazellari and Rei Kaftirani
Main Dish: Byrek me kos e veze
Dessert: Bakllava
Fun Fact: This country was named as one of the best destinations of 2018!
Tajikistan:
Student: Shahboz Umarov
Main Dishes: Sambusa and Osh
Fun Fact: Mountain climbing is considered a fanatic for the people of Tajikistan; more than half of their country is covered in mountains!
Iran:
Student: Artin Ahmadi
Main Dishes:  Halim Bademjan and Tah Chin
Fun Fact: Iran is the fourth largest oil producer in the world!
About the Contributors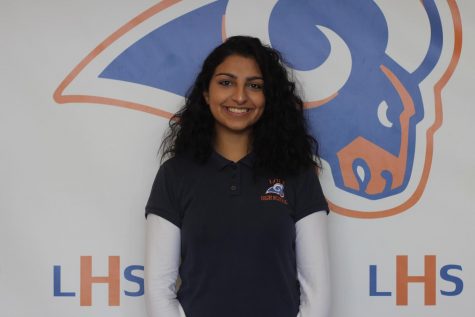 Milandeep Batth, Writer
Q: What do you do in your free time?

A: Besides going back and forth deciding between which social media I should scroll through, I usually listen to...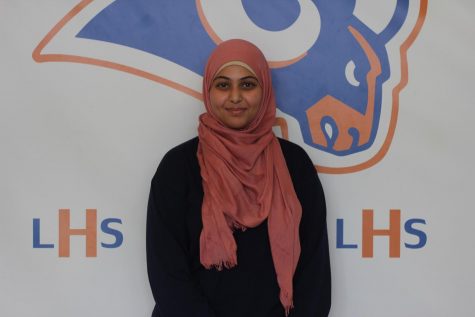 Haneen Alsurakhi, Writer
Q: Do you read horoscopes? If so, do you believe them?

A: I read them, but I do not believe in them because they are against my religion.

Q: You...