The RE19N is Over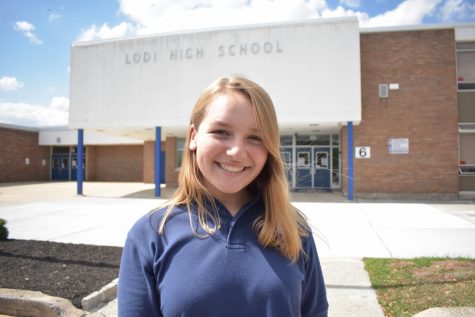 More stories from Angelica Herman
The day you all have looked forward to – and deep down have all dreaded – is finally here: Graduation. Class of 2019, you will be leaving behind your final footprints as you walk off as high school graduates. But, before the Rampage sends you your final goodbye, let's take a look back on your years at Lodi High School. Freshman year started with first day nerves, confusion between the science and history wing, and rumors of a third floor with a pool! You were welcomed into your first pep rally with the chant, "Go home, freshmen!" but that didn't stop you from watching in awe as the seniors gave away roses to their closest friends and teachers. Sophomore year came and you screamed the same chant but louder than anyone else just to make sure that they got just as much of it as you did. You discovered new clubs and, in doing so, discovered some friendships that will last a lifetime. Junior year came and you were given many more responsibilities and quickly became overwhelmed with SATS, ACTS, and AP testing; nevertheless, you persisted and felt relief once testing was over. Senior year started with the biggest smile on your face during senior portraits; although those smiles were masking the stress of applying to colleges, FAFSA, and scholarships. Once, that was out of the way, the excitement began when the senior events started approaching. However, in the blink of an eye the experiences you were looking forward to for four years – like senior trip and prom – finally came and went. There was only one thing left: Graduation. While graduation practice probably seemed like a blur, you won't forget were those last few moments with your class. It was only after taking a seat in those white chairs when the phrase you never believed freshman year replays in your head, "The next four years are going to fly by." As you walked across that field and threw your hats into the air, all of your hard work finally payed off and a new chapter of your life will now start. Your Re19n might be over but your journey has just begun! Congratulation Class of 2019!
About the Contributor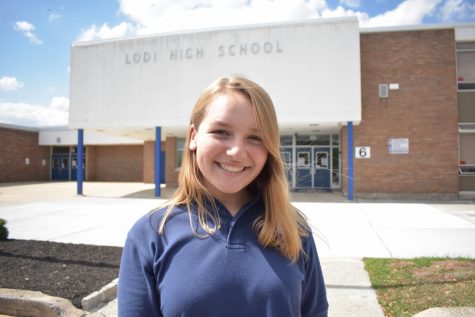 Angelica Herman, Editor


Q: Who is your favorite artist and why? 

A: Music-wise, I like Frank Ocean. I honestly have such a diverse taste in music, but if I had to...