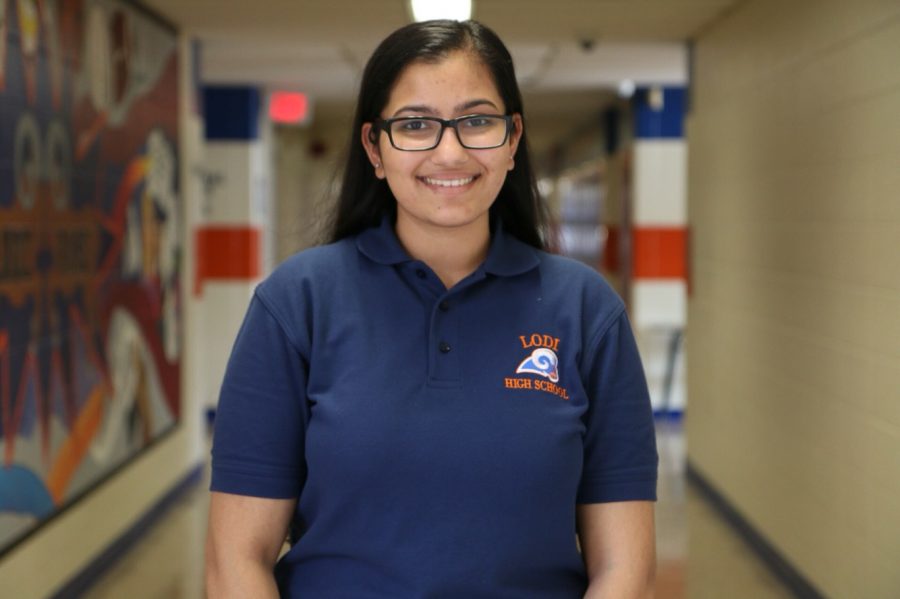 Q:What is your biggest aspiration in life? 
A: 
Shanza's biggest aspiration in life is to achieve the best forms of recognition and lead a truly successful life in the near future.
Q:Who is someone you aspire to be?  
A: Shanza aspires to be just like her mom because in her eyes, there is nobody else that is more perfect than she is (AW!).
Q:What is your dream college? Why?
A: Princeton University because it is a very prestigious university and offers a great business program, which Shanza hopes to take part in one day.
Q:Describe yourself in just one word.  
A: Shanza describes herself as dedicated, making sure to note that she always aims to finish what she started and to not give up when times get tough.
Q:If you could meet one person, who would it be?  
A: The Weeknd is the one person that she wishes to meet because she loves his music and is her favorite artist to listen to.
Interviewed by Leyla Durmus
Shanza Arif, Editor
Jun 20, 2017

Ram Wars- The Seniors Strike Back

(Story)

Jun 20, 2017

Project Graduation

(Story)

May 19, 2017

Guess the Teacher: Art Department

(Story)

May 05, 2017

LHS Celebrates Earth Day!

(Story)

May 05, 2017

National Principals' Day Appreciation

(Story)

Mar 30, 2017

NHS Induction Ceremony

(Story)

Mar 08, 2017

Hall of Champions

(Story)

Feb 19, 2017

LHS Celebrates Black History Month

(Story)

Feb 14, 2017

A Single's Guide to Surviving Valentine's Day

(Story)

Jan 19, 2017
Dec 23, 2016

Holiday Concert Fun!

(Story)

Dec 08, 2016

Career Week: A Step into your Future

(Story)

Nov 23, 2016
Nov 10, 2016

The Decision is Made!

(Story)

Oct 30, 2016

Marching Band: Trunk or Treat

(Story)

Oct 13, 2016

Achieve and Succeed: NHS

(Story)

Sep 29, 2016

Student Government: And the Results are in!

(Story)

Sep 18, 2016