Level Up!
Do you have a passion for playing video games and watching the hippest, new Anime? If so, stop by room 217 on Tuesdays after school! The Gaming and Anime club is all about playing new games and enjoying Anime shows. On certain days, members of the club play a variety of games. Mr. Foster, the supervisor of the club, explains, "The games we play are mostly multiplayer party games and table games that allow lots of members to play together." What games will you most likely see them playing? Well according to Mr. Foster, "The most popular video game is the classic Super Smash Brothers and most enjoyable tabletop game among the member is Exploding Kittens." In fact, Exploding Kittens is so popular that the members of the club made a video explaining the game for anyone interested in learning more. The club also watches a diverse range of anime. Anime is a style of Japanese film and television animation. Some Anime recommendations from the members are "Attack on Titan" and "Neon Genesis." Steven Mancilla, the VP of the Gaming and Anime Club, shared, "This club provides a newfound appreciation for games and anime for me. It also relaxes me after a long, hard day of working in school." If you're looking to have fun, try new games, and watch new shows make sure to check out the Gaming and Anime Club!
About the Contributor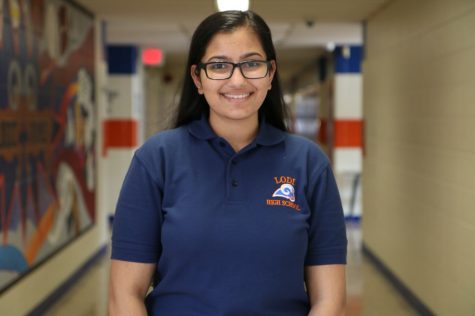 Shanza Arif, Editor
Q:What is your biggest aspiration in life? A: Shanza's biggest aspiration in life is to achieve the best forms of recognition and lead a truly successful...