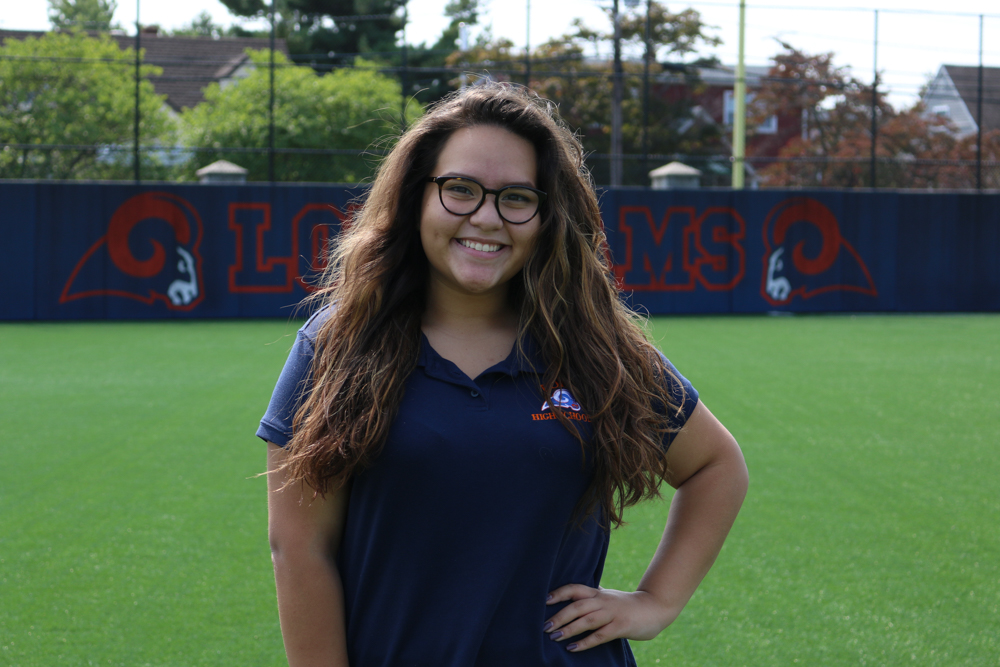 Q: What are some things you like to do in your spare time when you are not in school?
A:  Keyla, like almost every other student, spends her spare time watching some of her favorite shows on Netflix and taking several naps.  But, when she isn't binge watching any shows or napping, she is usually at the mall for her job at Aerie.
Q: What are some of your favorite shows on Netflix?
A: Keyla made it clear that she couldn't just pick one show from her favorites.  But, she managed to narrow it down to four shows.  Her top four are The Office, The Vampire Diaries, Parks & Rec, and Jane the Virgin.  She says that she love these shows because they all have a different story behind them.
Q:  If you could be any character from any of these TV shows, which one would you be?
A:  Although Keyla has imagined herself in these shows plenty of times, she clarified that she would most definitely want to be April Ludgate from Parks & Rec because she is a very independent person who doesn't care what anyone says about her; that's what Keyla aspires to be one day.
Q: Out of everything, all four years, what are you going to miss the most about high school?
A:  Keyla expresses to have a lot of love for her friends, so for her, what she would miss the most about high school is seeing her friends everyday and making unforgettable memories with them.
Q:  Is there anything that could have made these four years any better?
A:  Although Keyla has enjoyed her high school experience, she explained how she wished she would've taken more risks when it came down to decision making. She feels that if she would've done this, her life would've been completely different.
Interviewed by Jazz  Oliveras 
Keyla Crespo, Writer
Jun 20, 2018

Smooth Rams, Poetry Slams: Final Episode

(Story)

Jun 20, 2018
May 10, 2018

The First Day of the Rest of Your Life

(Story)

Apr 19, 2018

Punny PROMposals!

(Story)

Mar 27, 2018

Smooth Rams, Poetry Slams: Episode 6

(Media)

Mar 27, 2018

The Luck of LHS 🍀

(Story)

Mar 08, 2018
Feb 13, 2018
Feb 13, 2018

The Bachelor: Friendship Edition

(Media)

Jan 18, 2018

How to Follow Through with New Year Resolutions

(Story)

Dec 21, 2017

Finish the Lyrics: Holiday Edition!

(Story)

Dec 21, 2017

How to: Avoid the Naughty List

(Media)

Dec 20, 2017

43 Questions with Santa

(Story/Media)

Dec 20, 2017

Santa and Rudy the Elf Google Autofill

(Story/Media)

Dec 20, 2017
Nov 21, 2017

A Decision in an Instant!

(Story)

Nov 21, 2017

How to Have a Successful Friendsgiving!

(Story)

Nov 21, 2017

Smooth Rams, Poetry Slams: Episode 1

(Media)

Oct 30, 2017

Who Rocks the House? The Seniors Rock the House!

(Media)

Oct 26, 2017

A Spooktacular Chat

(Story/Media)

Oct 19, 2017

Financing Your Future

(Story)

Oct 05, 2017

When I was Your Age…

(Story/Media)

Sep 21, 2017

Freshmen are Friends, Not Food

(Story/Media)