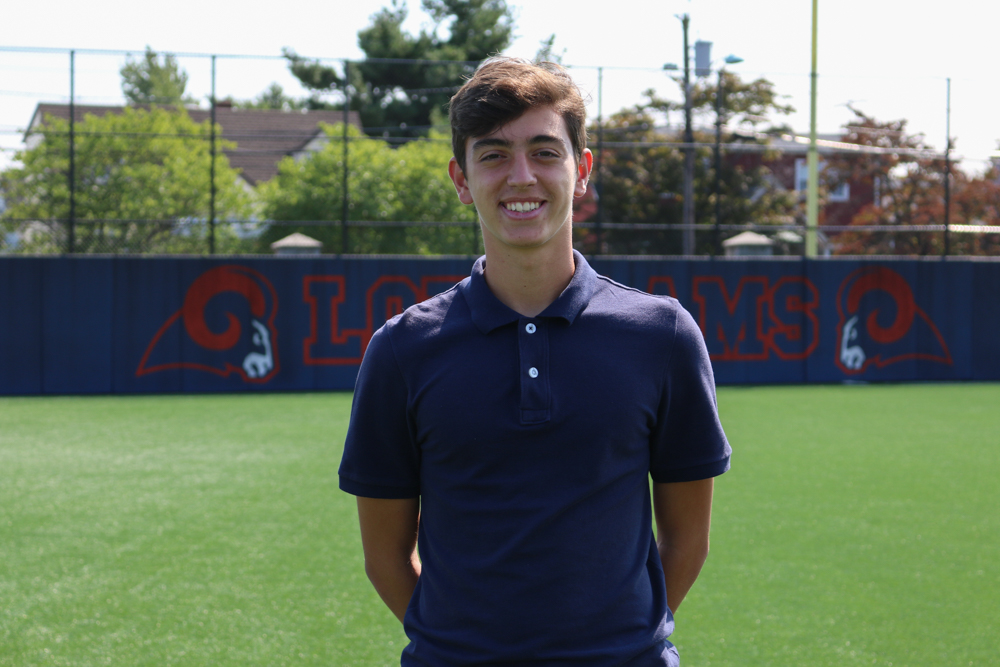 Q:
What is something you are looking forward to doing this year?
A: I'm looking forward to the upcoming soccer season.
Q:
Have you set any goals that you have wanted to accomplish by the end of the year?
A: I want to get into a college that I'm happy with.
Q:
What was your best memory of Lodi High School so far?
A: My best memory from Lodi High School was playing my first varsity soccer game as a freshman.
Q:
Are you excited about finishing high school, or are you going to miss it?
A: I'm excited to start my new journey in life.
Q:
Do you have any advice for any incoming freshman that could help them feel more comfortable in Lodi High School?
A: Don't get too stressed out the first two years. Save it for junior year.
Interviewed by Michael Cangialosi 
Joan Spirollari , Editor
Jun 20, 2018
Jun 20, 2018
May 31, 2018

Poetry Through Different Dialects

(Story)

May 10, 2018

Potatoes in a Bucket!

(Story)

Mar 27, 2018

What's Next Here at LHS!

(Story)

Mar 08, 2018

Lodi's Own Consumer Fraud Experts!

(Story)

Feb 12, 2018

Robotics: The Future for LHS

(Story)

Jan 18, 2018

Preparing for Instant Decision Day II

(Story)

Nov 21, 2017

Gearing It Up: LHS Robotics

(Story)

Oct 30, 2017

The "Boo" Crew: Haunted House

(Story)

Oct 19, 2017

It's All About Respect

(Story)

Oct 05, 2017

After Hours at LHS (Part 2)

(Story)

Sep 20, 2017

After Hours at LHS

(Story)