After Hours at LHS
Lodi High School is back at it again with a new school year full of excitement, sports, and friendships! However, we usually forget or are simply unaware of all the different clubs available to us after school at LHS. For this reason, The Lodi Rampage is here and ready to let you know the clubs LHS has in store for you to explore. Whether, you are a freshman or even a senior, there is something for everyone. Scroll down and learn more about some of the clubs that are already in session!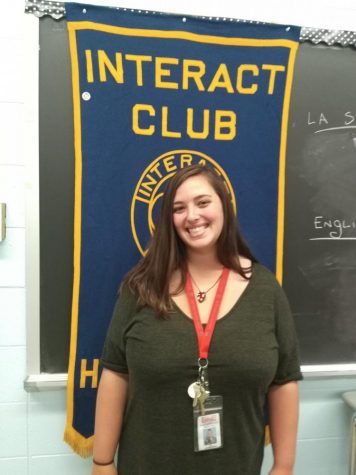 Interact Club 
Advisor: Ms. Getrajdman
The Interact Club is a group dedicated to performing acts of community service. The club meets on Wednesdays about once a month (more often if a major event is coming up) and is a great experience for students who love giving back to others. The interact club is looking forward to running the famous haunted house and visiting the Rochelle Park nursing home, where they throw a Mardi Gras celebration for the senior citizens. This club also raises money to fund surgeries for children with cleft palates, the building of clean water filters for the Dominican Republic, and the creation of care packages for the homeless. They also volunteer their time around the holiday season, collecting gifts for impoverished children, and wrapping presents to raise money for victims of domestic abuse. If you have any questions, or if you are interested in joining, you can get in touch with the officers: Sunny Mistry (president), Steven Malki (co-vice president), Jen Mahon (co-vice president), Aashka Mistry, Komalpreet Kaur, Steven Sadlocha, and Zainab Mubasher.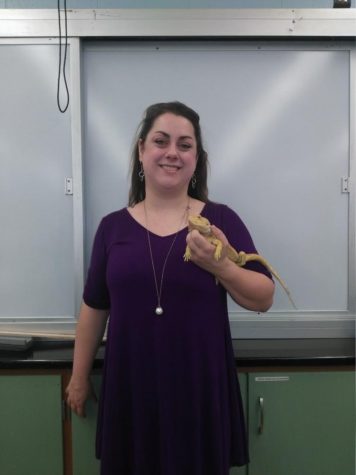 PreMed Club
Advisor: Ms. Fasulo
The Pre-Med Club is for students who have an interest in becoming Doctors, Nurses, EMT's, Paramedics, Veterinarians, Dentists, Technicians, or any other career in the fields of health and medicine.  It as a group of like-minded and ambitious students interested in learning more about potential careers, medical schools, the college experience, and required tests and training. This club also takes interest in community outreach and charitable works. This year the team is planning field trips to medical schools of interest and they will be having a diverse group of guest speakers. Ms. Fasulo is also hoping to return to the Liberty Science Center  to see a live heart transplant. Meetings are usually held on Tuesdays or Thursdays after school in room 221. Students interested in joining can get in touch with the officers: Petar Aziz (president), Michelle Guerra (president), Elizabeth Haddad (vice-president), Dyomhara Hernandez (secretary), Bianka Reyes (treasurer).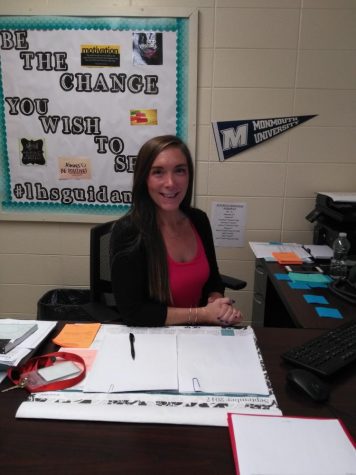 Heroes and Cool Kids 
Advisor: Ms. Lewis
Heroes and Cool Kids is a mentoring program that consists of High School juniors and seniors who are in good academic standing and possess excellent leadership skills in order to educate the youth in Thomas Jefferson Middle School. Throughout the year, this club visits Bergen Community College three times for full day visits where they are trained by former professional athletes. In addition, a mentor from the program also comes to Lodi High School three times for reviews prior to the visits to the middle school where the Heroes work with the sixth grade class.  During the middle school visits, the Heroes follow the curriculum which is reviewed at the trainings. The goal of this club is to encourage the younger students to make good choices throughout their next few years, which will hopefully lead to positive futures. Students who are interested in joining can also get in touch with Ms. Lewis or Mrs. Kelly.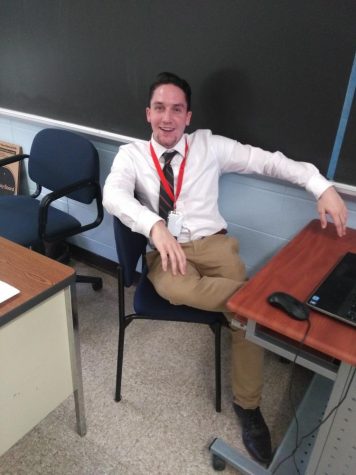 Key Club
Advisor: Mr. Lewis
The Key Club offers students many opportunities to provide service, build character, and develop leadership abilities. Throughout the year, they take part in various service projects that raise awareness on important issues as well as give back to the community. A few projects they did last year included collecting food for the Thanksgiving food drive, collecting toys for Holiday toy drive, and conducting two blood drives. Meetings are usually held twice a month (days vary). Students who are interested in joining can get in touch with the officers: Samantha Guerra and Elizabeth Haddad.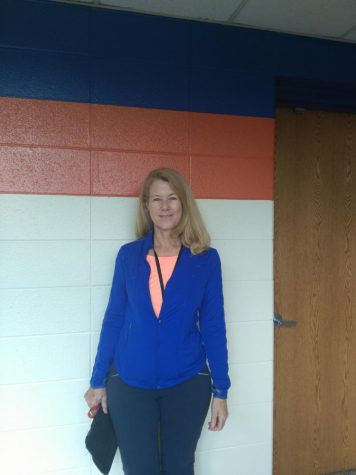 Diverse Cultures Club
Advisor: Ms. Bradley
Diverse Cultures Club is all about uniting everyone from every race so they can work together to become a better society. They do many fundraisers for different organizations to help raise money for different diseases. This diverse club unites to make a difference in the world and celebrates every tradition and culture because that's what makes America united. As a reward for your hard work, the club plans a field trip to Six Flags Great Adventure.
Student Council
What is student council really about? According to our Student Council advisor's it is all about giving students a chance to take on leadership roles, coordinate events and fundraisers, share student's ideas, spread school pride, and, most importantly, create life long memories for their classmates. The funds raised will, of course, help to decrease costs of future events such as prom and senior trip. Now let's take a closer look at each grade level's student council.
Freshman Student Council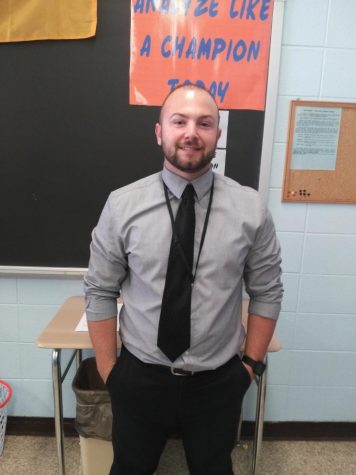 Advisor: Mr. Manzo
As the freshman student council advisor, Mr. Manzo is looking forward to seeing how each new representative is going to try and help out their school. He is also "eager to hear their ideas and notice their motivation to help, ultimately, themselves." For  those interested, the meetings are typically held on Mondays, immediately after school in room 209 or you can get in contact with the officers: Kashmala Arif, Jake DeBarros, and Amani Minaya.
Sophomore Student Council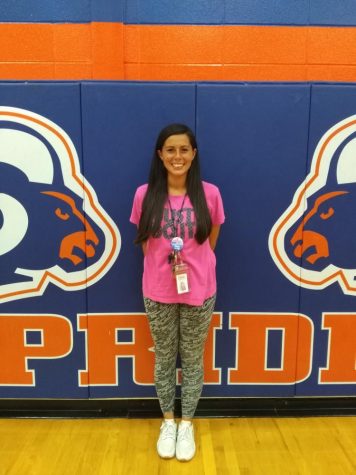 Advisor: Mrs. Gorski
As the sophomore student council advisor, Mrs. Gorski is exited "to work with this specific group of students since they were a fun and motivated group last year and had a very successful year of fundraising." For those interested, the meetings are usually held every Wednesday after school in room 203.
Junior Student Council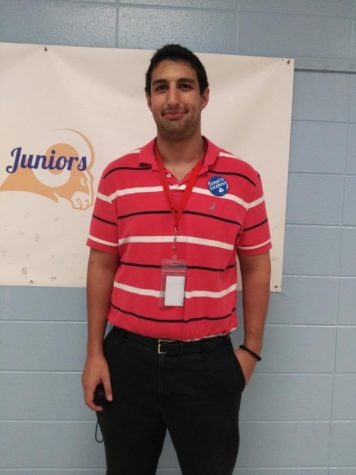 Advisor: Mr. Mantel
As the junior student council advisor, Mr. Mantel is "looking forward to working with some of the hardest working Juniors, who are putting the whole grade before themselves, as they make this year as memorable as possible for their classmates." For those interested, the meetings are held weekly and for further information contact the officers: Cody Van Saders, Mary Breny, Caterina Messina, and Adelisa Kolenovic.
Senior Student Council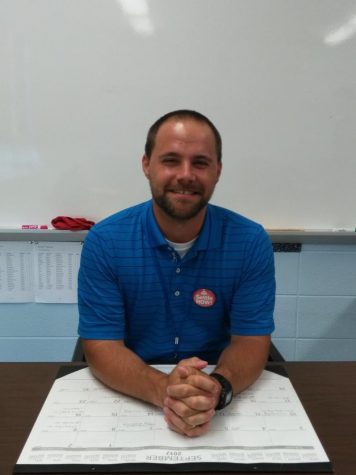 Advisor: Mr. Romeo
As the senior student council advisor, Mr. Romeo is hoping "to raise as much money as possible to top out our account and give the students some financial break when it comes to prom and senior trip." Some fundraisers the senior student council are responsible for include Powder Puff, Monster Grams, Battle of the Stars, and the Volleyball Tournament. For those interested, the meetings are usually held every other Tuesday at 7:30 in the morning in room 137. Mr. Romeo wants to emphasize, "All seniors are welcome to help out." For further questions contact the officers: Emma Bernardo, Sara Papraniku, Yasmin Elfeky, Keyla Crespo, Emily Herman, Kristin Ruscitto, Mikela Lickollari, Alyssa Martin, and Jakob Boris.
Please follow up on our next edition of The Lodi Rampage to learn about some of the other clubs offered here at LHS!
About the Contributors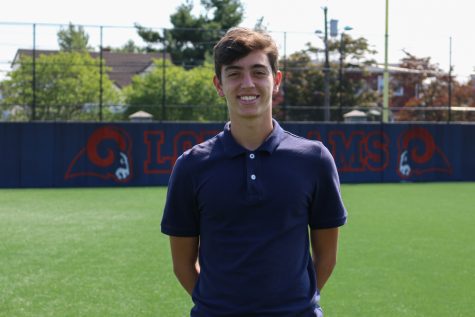 Joan Spirollari, Editor
Q: What is something you are looking forward to doing this year?

A: I'm looking forward to the upcoming soccer season.

Q: Have you set any goals...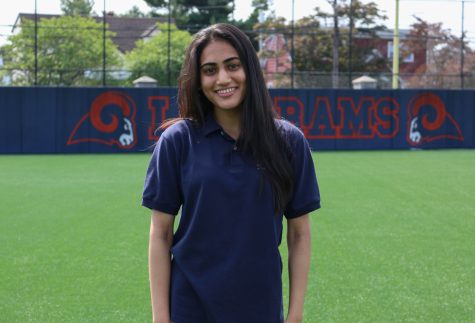 Sunbul Khurshid, Writer
Q: What are your major goals for your senior year?

A: Sunbul wants to maintain her 4.0 GPA and be accepted into a good college. She is also looking...