What's Next Here at LHS!
The Lodi Rampage is here for you. We'll be letting you know what's coming up here at Lodi High School during the next few months.
Color Run
On May 6, the LHS Senior Class will be hosting a color run – a course with a set distance during which participants run and have different powdered colors thrown on them toward the end of the race. It's an untimed 2.3 mile course that starts at Thomas Jefferson Middle School at 11:00 am. For those interested register online at Events.myschoolcolorrun.com. If you register by April 20, a race bib, color packet, and t-shirt will be guaranteed. The cost for attendance is $35 per person, including breakfast and lunch. 
Blood Drive
During the first week of May, the Key Club will, once again, host its annual blood drive. During this even members from the Community Blood Services will visit LHS to help take blood. All blood will be donated to Hackensack University Medical Center. Snacks will be available for all those who attend. If you missed out last time, now is your chance to sign up. Anyone interested should contact a Key Club representative for further information or answers to any questions.
The Lodi Rampage and the aforementioned clubs would like to thank you for your time. Again, if you are interested, make sure to meet any deadlines or requirements to participate!
About the Contributor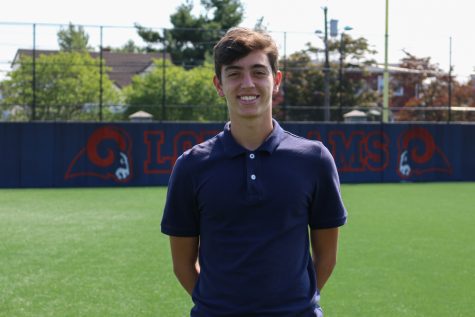 Joan Spirollari, Editor
Q: What is something you are looking forward to doing this year?

A: I'm looking forward to the upcoming soccer season.

Q: Have you set any goals...