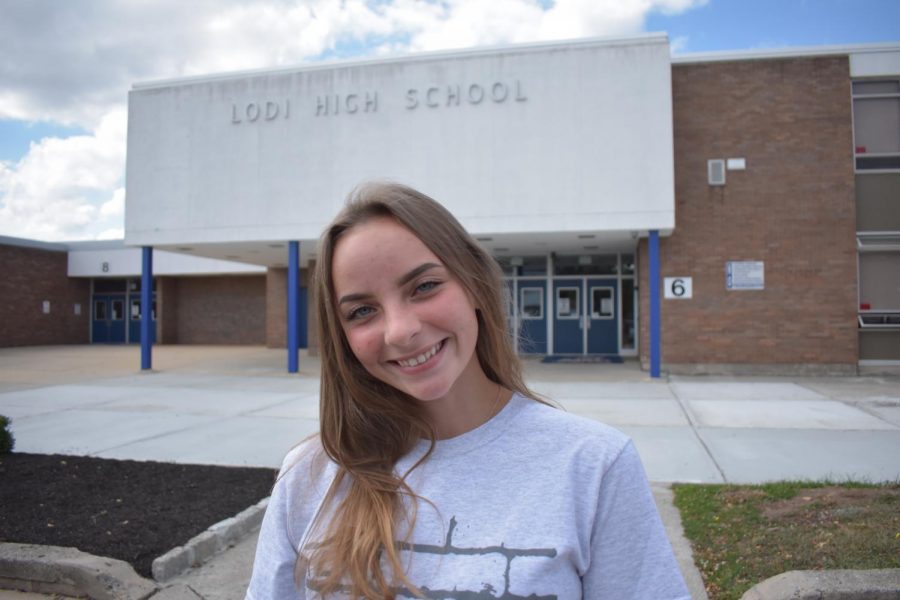 Q: When and how did you get into soccer?
A: Okay. I started when I was younger, but I remember my sister wanted to do cheer and I always wanted to play soccer. My mom was like, "Do you want to cheer or play soccer?" and obviously I wanted to play soccer. Then I got my sister into it, and we just played rec until high school. 
Q: If you had the chance to meet any celebrity, dead or alive, who would it be?
A: I would want to me Freddie Mercury from Queen because I watched the movie, and I always listened to their music even when I was younger because my parents and brother liked them. I just find him so interesting.
Q: What is your favorite childhood memory?
A: My family went on a cruise to St. Thomas. My favorite part was being on the beach and in the clear water. And then there was this dog and we started playing with it, and we were all just really happy.
Q: What is something that challenges you on a daily basis?
A: I'd say staying motivated because I'm always so confused on what I want to do, especially since it's senior year and we have to decide on what colleges we want to go to. And I don't want to go to college undecided.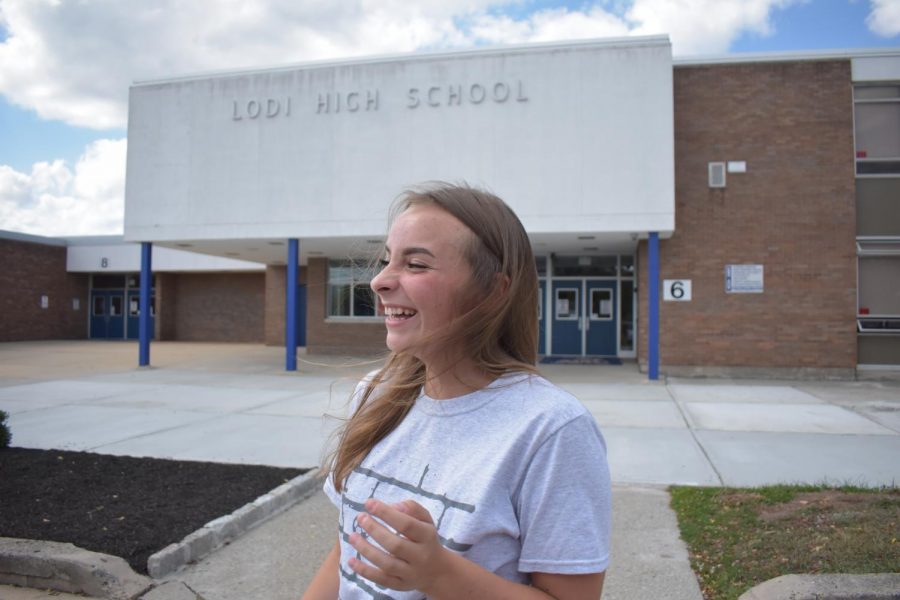 Cierra Roberts, Writer
Jun 22, 2020

Dear, Mr. D'Amico:

(Story)

Jun 22, 2020

Thank You, Friend!

(Story)

May 16, 2020

How to Stay Productive During Quarantine

(Story)

May 08, 2020

To the Teachers at LHS

(Story)

Apr 21, 2020

Self-Care During Self-Quarantine

(Story)

Apr 21, 2020

Quarantine Vlogs: Birthday Edition

(Story)

Apr 21, 2020

LHS Messages of Positivity

(Story)

Mar 29, 2020

Staying Safe During the COVID-19 Pandemic

(Story)

Mar 29, 2020

Keeping Busy During Self-Quarantine

(Story)

Mar 29, 2020

Coping with Stress During the COVID-19 Outbreak

(Story)

Mar 29, 2020

Becoming a Gourmet Chef During Quarantine

(Story)

Mar 12, 2020

Creative Minds of LHS

(Story)

Mar 12, 2020

Beauty on a Budget: Makeup Dupes

(Story)

Feb 13, 2020

DIY Valentine's Day Gifts

(Story)

Feb 13, 2020

Valentine's Day Date Lookbook

(Story)

Jan 23, 2020

Symptoms of Senioritis

(Story)

Jan 22, 2020

Awkward Moments at Work

(Story)

Dec 19, 2019
Dec 19, 2019
Dec 18, 2019

DIY Christmas Decorations

(Story)

Nov 26, 2019

Battle of the Brands

(Story)

Nov 26, 2019

Thanksgiving Trivia!

(Story)

Nov 24, 2019

Fall Lookbook with Jasmine Asik

(Story)

Oct 30, 2019

Staying Safe on Halloween

(Story)

Oct 30, 2019

How to Make Your Own Costume!

(Story)

Oct 29, 2019

Lodi Monster High

(Story)

Oct 16, 2019

How to Ask Someone to Homecoming!

(Story)

Oct 16, 2019

Take a Stand with LHS

(Story)

Sep 26, 2019

How to Get on a Teacher's Good Side

(Story)

Sep 26, 2019

School Survival Guide: Freshman Year

(Story)