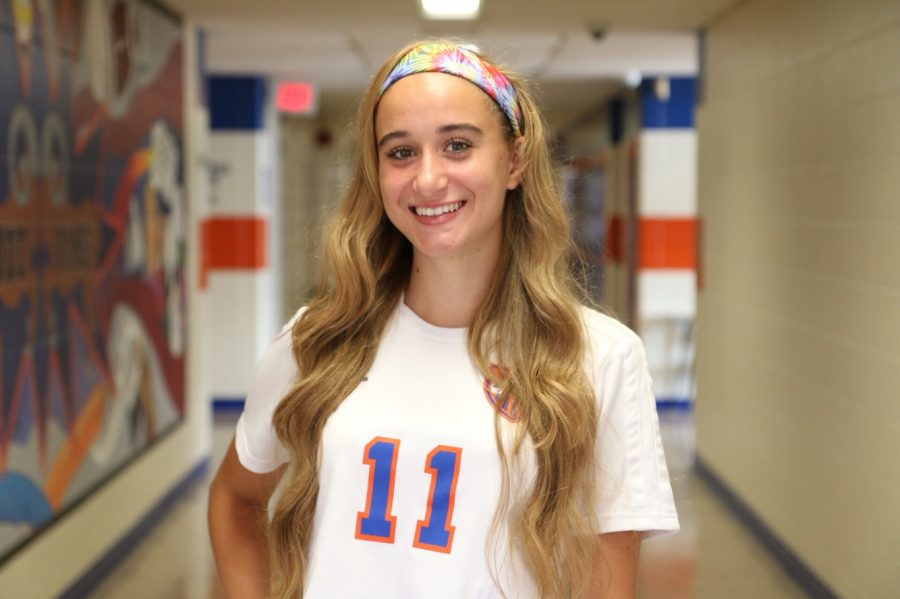 Q:What are three words you would use to describe yourself?
A:Amanda describes herself as an open minded, creative, and positive person.
Q:What do you like to do during your free time?  
A:"I honestly like to go to new restaurants and try different meals."
Q:What do you plan on doing after high school?
A:Amanda's first option is to be a physician assistant because she wants to help people and save lives. If not, Amanda would like to be an art teacher.
Q:If you could visit any place in the world, where would it be?  
A:"I really wanna do a cross country trip across Europe, especially Greece."
Q:If you could eat one meal for the rest of your life what would it be?
A:"I would say sour cream and onion chips, but I'm going to go with gyros. I love gyros."
Q:Who is your role model? Who inspires you? 
A:"My role models are my parents because they are so hard working. I hope to be like them when I am older."
Interviewed by Akyra Rice
Amanda Najbar, Editor
Jun 20, 2017

It's Time to Put a Cap on It

(Story)

May 20, 2017

Can It Get Any Artsier Than This?

(Story)

May 05, 2017

It Takes a Big Heart to Shape Growing Minds

(Story)

Apr 13, 2017

Somewhere Over the Rainbow

(Story)

Mar 30, 2017

Blooming Art Exhibits

(Story)

Mar 09, 2017

Slay In Your Own Way for Prom

(Story)

Feb 14, 2017

Butterflies in My Stomach, Love on My Mind: Crush Confessions

(Story)

Jan 19, 2017

Creativity is Intelligence Having Fun

(Story)

Dec 23, 2016

A Very Merry Ugly Christmas Sweater

(Story)

Nov 10, 2016

Falling In Love with Fall Fashion

(Story)

Nov 01, 2016

Beauty and Brains: A Transformation

(Story)

Oct 13, 2016
Oct 13, 2016

Her Talents are a Mistry

(Story)

Sep 29, 2016

Let Gimelyn Yray Animate Your Life!

(Story)

Sep 18, 2016

A Look Inside the Museum of Modern Zuniga

(Story)