Blooming Art Exhibits
Spring is upon us and before we know it the sun will shine stronger, snow will completely melt away, and colorful flowers will start sprouting from the ground. When the weather starts getting warmer, I know that I like to be outside more. One of my favorite places to go and walk around in is New York City– which is also one of the biggest and liveliest art hubs in the world. In New York, there's a museum for every aesthetic and intellectual taste; however, it's especially rich in museum holdings of art, with something for everyone. The city is home to some of the world's finest examples of Ancient, Old Master, Impressionist, Modern, and contemporary work. Spring officially marks the second half of the art season as venues like The Metropolitan Museum of Art, the Museum of Modern Art, the Guggeheim, and the Whitney Museum of American Art gear up for summer's annual invasion of tourists with major new shows. Spring also means prime time for outdoor art viewing, as projects pop up across the five boroughs. To help make your decision of where to go and what to see easier, here is a guide to some of the top spring art shows.
About the Contributor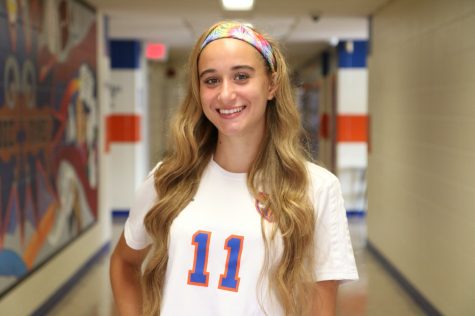 Amanda Najbar, Editor
Q:What are three words you would use to describe yourself? A:Amanda describes herself as an open minded, creative, and positive person.

Q:What do you...