Her Talents are a Mistry
Most girls wake up every morning and go to school with tired eyes and their hair in a bun. Shivangi Mistry, however, never misses an opportunity to make sure her face is beat to the GAWDS. Shivangi has been evolving her talents in makeup since the seventh grade.
It was love at first sight when she bought her first makeup product    liquid eyeliner, by Elf Cosmetics for one dollar. "It's so crazy to think something so small started my dream of going into makeup!" Shivangi exclaimed. Since then she has taught herself to do makeup through Youtube tutorials. She would sit in front of a mirror for hours and hours trying to figure out how to recreate looks by other makeup gurus. There are many artists in the makeup industry, but Shivangi's top inspiration right now is Desi Perkins.
As a Junior, Shivangi's makeup bag is fuller than ever. She loves going makeup shopping, admitting that she cannot leave Sephora without buying something. She also cannot leave her house without  mascara on; it is the one thing she always has to have in her makeup bag. When asked if she could create any makeup product what it  would be, she answered she would want to create her own eyeshadow palette with metallic and chrome shades. Shivangi would be honored if she could partner her creation with the ever so fabulous Anastasia Beverly Hills   a HUGE makeup brand. She would call it the "Mistry Palette", a lovely and clever rendition of her last name! When asked what makeup product she would be, Shivangi said she would be a high-lighter. Why? Because she loves to glow brighter than the sun. But as much as she loves to shine and do makeup, she also believes in loving yourself without makeup first.
Shivangi cannot wait for where this passion takes her and she hopes it takes her far because she can't see herself doing anything else!
About the Contributors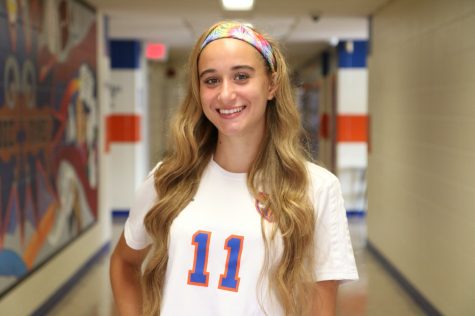 Amanda Najbar, Editor
Q:What are three words you would use to describe yourself? A:Amanda describes herself as an open minded, creative, and positive person.

Q:What do you...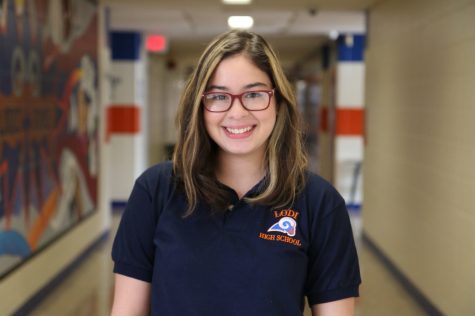 Carolina Arango, Editor
Q:What is an experience that has changed you? A: An experience that has changed Carolina is going through her dad's illness. She knew from this that she...