Stars on the Rise: Lukas Graham
"Once I was seven years old." When Lukas graham was first heard on the radio, these were the words that turned everyone heads. He started his band in Denmark, where he had his first tour in 2011. Without an album being made yet his first tour sold over 30,000 tickets.This band is a success story of starting from nothing and working their way to the top.
The band considers their music pop-soul with an alternative flair. They, especially Lukas Graham, have immersed themselves into music at a very young age and it reflects in their work. The band consists of Lukas (lead vocals), Mark Falgren (drums), Magnus Larsson (Bass), and Kasper Daugaard (keyboard). They slowly but surely made their way to the top and are currently ranked second on the Billboard Top 100.  Check out more of their videos on YouTube and make sure you watch their documentary.
About the Contributor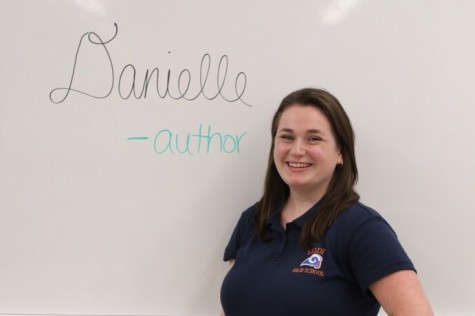 Danielle Manzetti, author
Q: What do you do on your free time (apart from school)?
A: I sing and volunteer my time tutoring and helping children at a day care.

Q: What do you...