World AIDS Day
It is estimated that nearly 34 million people worldwide are currently battling HIV or AIDS. Since the discovery of this illness in 1984, more that 35 million people have died from contracting this sickness. Treatments for HIV and AIDS have been through great scientific advances over the years. This was once considered to be one of the most destructive pandemics in history, and while this disease is no longer such a threat to all humans, people still need to be reminded that HIV has not gone away. For this reason we celebrate World AIDS Day on Dec. 1 in order to increase awareness, fight prejudice, improve education, and most importantly show support for those living with AIDS, as well as remember those who lost their lives because of it.
On Dec. 1 LHS students visited the Clinton Inn in Tenafly, NJ to learn about the importance of World AIDS Day. Students were informed by doctors and a victim of HIV of the dangers of the disease. The students also participated in an educational Jeopardy game, unfortunately Lodi came in last. Between the very interesting speeches, fun jeopardy game, and tasty lunch sandwiches, attendees were able to go outside to a mobile HIV testing unit and get tested for free.  To top it all off, raffles were announced at the end of the program and three people from Lodi High School won: Cesar Mejia, Yoshley Mejia, and even our very own Ms. Bradley!
Overall the trip was successful and it's message reached over a variety of different schools.  Although it wasn't the whole world, those students could go home with the information of just how serious this disease is. One step at a time, this disease could be prevented and awareness can be raised.
Thank you Ms. Bradley for this amazing opportunity.
About the Contributors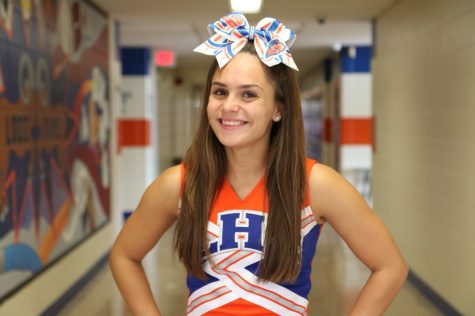 Gia Manno, Administrator
Q: What are you most excited for your senior year? A: "After looking forward to being a senior for the past 3 years, I would have to say I am most excited...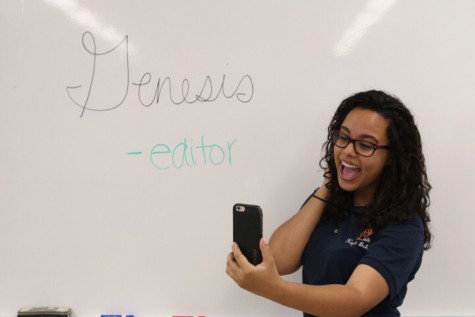 Genesis Mendez, editor
Q: If you could be any animal, which would you be and why?
A: I would be a prairie dog. They're super cute, so why not?

Q: What do you plan on doing...