National Honor Society Induction
Membership in the National Honor Society is based on four ideals. The NHS strives to recognize one who excels in scholarship, leadership, service, and character as demonstrated by activities in school, volunteer work, and behavior evaluated by their administrators, teachers, and coaches. In thinking about our new inductees, Mr Tarelton said,"National Honor Society students here at LHS consistently display outstanding qualities, in particular, leadership and academic achievement, for we are all very proud of them." Seniors who met the GPA requirement of 3.5 or higher received a letter to attend a meeting; this means that one has met the scholarship criteria for NHS. For some seniors, this was a second opportunity for them to gain membership. The seniors who were accepted into NHS last week were called down to the auditorium where Mrs. Neshan and Mr. Tarelton had them recite the National Honor Society pledge. Next, Mr. D'Amico lit each of the inductees' candles and they each received their certified membership letter. Congratulations to all the newly inducted seniors: Jennifer Arias, Gina Lisa, Wilneris Santana, Adrianna Cruz, and Mayra Saint-Hilaire! Acceptance into something so prestigious is truly an honor.
About the Contributor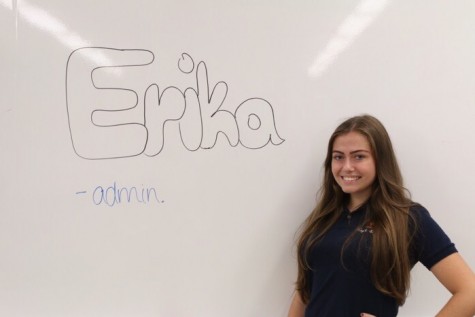 Erika Cake, admin
Q: What are your plans for after high school?
A: After high school, I plan on going to college and then eventually medical school. If that all works out,...