In the Minds of Poets: Episode 1
Lodi High School is home to many clubs. One club in particular that stands out is the Poetry Club. The talent of the individuals involved in this club has been kept like a secret. Poetry Club, features some of Lodi High School's most ingenious students. The students in this club write poems that are out of this world! These amazing works of art come from deep within the student and express how he or she may be feeling. In this edition, we have senior president, Wilneris Santana, reciting one of her best poems titled "Immortal." Mr. Morali gave us his thoughts about Wilneris and her phenomenal writing, "Wilneris is particularly adept at translating her environment into words and ideas, achieving a rawness and detachment simultaneously. This is something no other writer I know, published or otherwise, is able to achieve. Wilneris described her own poetry best when she said that every word fights to get on the page. Well, we're all on the same page as her; you'll be hard pressed to find a poem of hers that doesn't send chills down your spine." Thank you Wilneris for sharing your work with LHS!
About the Contributor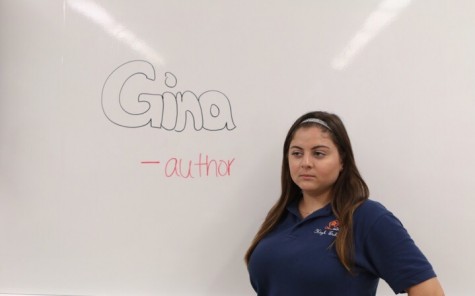 Gina Lisa, author
Q: If you could be any type of animal, which animal would you be and why?
A: I would be a zebra because they're majestic and so am I.

Q: What do you...