Thanksgiving Movies
Thanksgiving is a favorite amongst many because of the food and time spent with family. But when you want to sit and relax during the hectic day, there are not too many movies to watch. Don't worry — the Rampage did all the dirty work so you won't have to. I found some nice, family Thanksgiving movies all for your enjoyment. So sit back, relax, and enjoy these movies.
The first one up is The Blind Side. This movie has become a family movie since its debut. For those who do not know about this movie, it is based on a true story. It is about a traditional wealthy family who meet a homeless, African American man, Michael, who is the same age as their daughter. The family takes him under their wing and eventually adopt him; he becomes a member of their family. Not only does this movie give its audience the "feels" but it also takes you through Michael's football career, for all of the football fans out there.
The next two are slightly older movies but add a comedic spin on Thanksgiving. What's Cooking takes you through four different families and all of their shenanigans that happen on Thanksgiving.  The Last and final movie is Planes, Trains, and Automobiles. This is the funniest out of all three suggestions. It stars Steve Martin and John Candy which make a hysterical duo. This movie is about a guy who is trying to get home to his family for Thanksgiving and has every possible obstacle in his way.
I hope you enjoy watching these movies and have a great Thanksgiving!
About the Contributor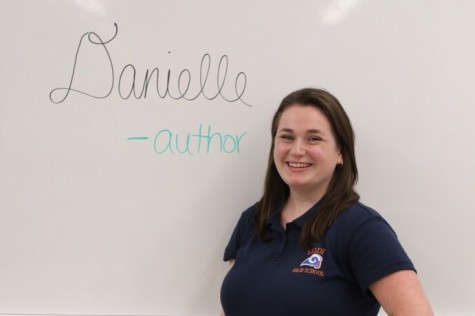 Danielle Manzetti, author
Q: What do you do on your free time (apart from school)?
A: I sing and volunteer my time tutoring and helping children at a day care.

Q: What do you...