Class Level Advice – Scarier Than a Costume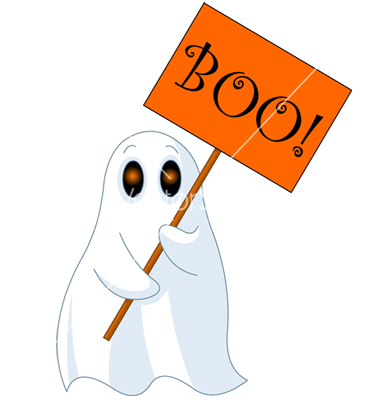 Happy Halloween students of Lodi High School! In this edition, we have everything Halloween from funny to scary, however your future is not something to laugh about. It's actually pretty scary! Whether it's here at Lodi High, or in your future college, you have a lot of decisions ahead of you.
Freshmen – How'd you enjoy your first Halloween dress-up day at LHS? As you walked through the school, you must have seen the awesome and unique costumes worn by both students and faculty members. As you can tell, Lodi High School is full of spirit. Educational spirit of course! What's more fun than obtaining the knowledge that will help you set a foundation for the bright future ahead of you?
With that being said, please don't miss out on any assistance offered to you as well as the opportunities emailed to you daily on Naviance. Also, take time to do your own research to help you further your education. As the first marking period comes to an end, look at which classes you need improvement in. For example, if you need to improve in Mathematics or the Sciences visit the link to Khan Academy. Take advantage of this amazing website and dedicate yourself to improvement. Your education is the key to your future, so take control of it! Remember your teachers are also key as they are the people teaching you the material.
Sophomores – With a year of experience as a high school student, you should know most steps to take when you're in need of help. Just remember, you have to make sure you take your schoolwork serious. Additionally, don't think doing your own research wouldn't help you though. You'll find many websites that provide you helpful tools like College Board. This website is way more than the source for you use to sign up for the SAT. This website helps you look for careers, colleges, and even shares graded essays and what they look for as they grade them.
As a sophomore you should start looking into schools and SAT or ACT score requirements. If you plan on only taking the SAT, College Board will come in handy. With the help of the guidance department you will find that you can register and take practice tests on the website. You even get a practice question of the day, every day! So sign up today and create a plan!
Juniors – Did you take our advice and start looking at colleges and open house/visit dates? Opportunities to visit a college are endless and if you really want to go visit but cannot make it for any reason, don't be hesitant to call the admissions office and tell them you'd like to visit. They'll provide you more visit information and ensure, if your interest is very high, to put you on their prospect student list!
To get into the college you'd like to apply to, you should be meeting their requirements so you don't have to take any risk. You have this year to improve on anything you'd like to improve on. Spend time with your guidance counselor and ask any questions you have because they will do their best to help you. Making up a plan with your counselor can also get you ahead of the game and set goals for you that you must be willing to accomplish. Anything can happen with the help of Lodi High School's faculty.
Seniors – What's left after furthering your education, looking into state testing, and college planning? It's the hardest and scariest part of the first half of senior year, college applications. The sheer sight of the words might even make you cringe. Once it's over with though, you'll be happy knowing where you'll be furthering your education. Don't forget that even if you are not applying to college and are looking at tech schools or serving America, there are still requirements needed.
As the veterans of the school, you should know how everything works. You should also know as a senior, you can't hesitate anymore. You need to make sure you're always ahead. No more slacking, and no more falling behind. It's scary to think how fast time has flown by just this first marking period. Think about how fast the fourth marking period will be here. That's even scarier!
Happy Halloween and may the Spirit of Education be with you.
About the Contributor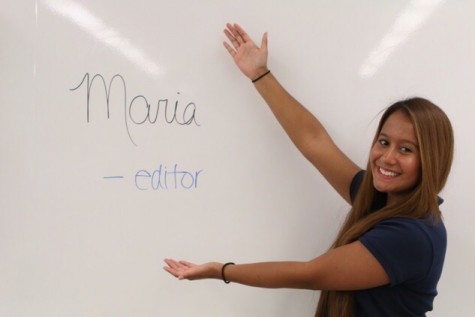 Maria Menendez, Editor
Q: If you could be any type of animal, which animal would you be and why?
A: I'd be a white Siberian tiger because it's majestic and elegant.

Q: What...