Class Level Advice – Options, Options!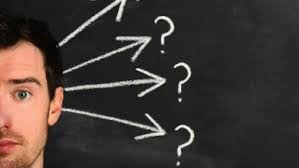 What can be better than the options that the town of Lodi has to offer? It's great to go around to our local library, the Boys & Girls Club, and the municipal building to seek volunteer opportunities. When it comes to volunteering, the options are limitless. A hand-full of students at LHS volunteer as coaches, EMT's, tutors, and hospital aides. Outside of volunteering, there are several options when it comes to furthering your education whether you are a freshman or a senior. Don't miss out and be sure to pursue all the options that capture your interest!
Freshmen – Hopefully you took the opportunity to look through the tables set up at the student activities fair! It was an important event, especially for you. Being exposed to the various clubs offered to you at LHS hopefully helped you decide which ones are for you! Your future is very important because you are the future. So do the most you can handle.
Don't add pressure and stress on yourself trying to tackle too many activities at once. Doing one thing at a time can help you if you aren't good with multitasking. Also, keep in mind that doing things at your own pace can help you get the job done efficiently. However, to get the job done, you need a job (not literally a job–think of it more as volunteering opportunities). Take a look at your options and even visit the Lodi district website and/or Naviance! Follow the links below. If you need help searching through either website, simply email your guidance counselor! Also, connect with the advisers and leaders of clubs that interest you.
Sophomores – Oh, sophomores–you are no longer the newbies of the school. Hopefully, you've already found interest in clubs and volunteering opportunities, but have you found interest in any potential colleges or careers? I know you must be thinking, Oh gosh, but the reality is, your junior year will be here before you know it. It is pretty crazy to think about a career you'd want to be doing for the rest of your life right now, but start by looking at colleges! Log on to your Naviance and/or create a College Board account and play around with the college searching tools.
These two accounts will become your best friends throughout the rest of your high school career. Start preparing for junior year now and take practice testing serious! One cannot stress that enough. A College Board account will also be necessary when it comes time to start taking the SAT your junior year. To start learning more about the new SAT as well, visit the College Board website. If you need help with any of these accounts please schedule a visit with your guidance counselor so you can start working on your future today.
Juniors – At this stage of the game, we hope you have already started your college and career research. Most of you may have started last year but it's time to really focus on the bigger picture — your future. Looking at colleges now will really help you get a sense of where you want to go, what setting you're comfortable in, and how big you prefer your classes. Have you even thought about these questions? Is college even your choice? College isn't the only option. Many of you may look into branches of service, tech schools, and so forth. Explore your options!
If you're looking to be a full time or part time college student, please use the college search tool provided on College Board to narrow down your choices based on your needs. College Board will be a key tool to helping you with college going hand-in-hand with your Naviance account. If you need help do not hesitate to email your guidance counselor for an appointment.
Seniors – AH! Instant Decision Day! Oh my! Your deadline for applications, resumes, letters, and transcript request forms have all been due. If you missed the opportunity to participate in this Super Instant Decision Day, there will be another early next year. For students who are participating, be prepared for Nov. 3. You can email the admissions representative to ask how long your meeting will take and even what kind of questions they may be asking. Even better, ask your guidance counselor for advice!
Going into a meeting like a blind mouse is never the way to go. So start preparing yourself and for fellow seniors who are not participating, make sure you have already finalized your schools, started/finished your essay, requested letters of recommendation, and if you are doing early action for any of your colleges make sure you do not miss your deadlines! Remember that Instant Decision Day and Early Action are non-binding! So if you are accepted, you don't have to commit but you'll be ahead of the game!
So DON'T miss out on all your OPTIONS!
About the Contributor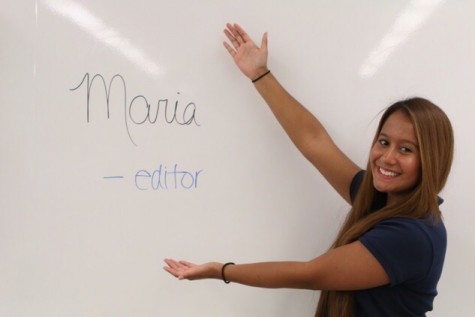 Maria Menendez, Editor
Q: If you could be any type of animal, which animal would you be and why?
A: I'd be a white Siberian tiger because it's majestic and elegant.

Q: What...