Super Instant Decision Day 2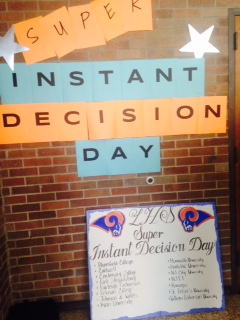 *LHS Super Instant Decision Day II*
January 30, 2015
Description: On Instant Decision Day, the below colleges will be attending Lodi High School in order to meet with students who are interested in applying to their respective colleges. Remember, Instant Decision is NOT Early Decision.  Being accepted to a college on Instant Decision Day does not mean you have to attend that college.
Below please find a list of the MANDATORY STEPS you will need to take in order to be prepared for this day.  If you have any questions, please see your Guidance Counselor ASAP!
1. Register (Transcript Request Forms): Sign up for the colleges you would like to apply to on Instant Decision Day by submitting a transcript request form for each college to your counselor by Jan. 5. Inform your counselor that you are applying to the school via Instant Decision Day by writing "Instant Decision Day" across the top of your Transcript Request Form. Mrs. Orosz will provide your official transcripts to the college admissions counselors of the colleges you are applying to on Jan. 30th.
2. Naviance: Add the colleges you are applying to via Instant Decision Day to Naviance  under "Colleges I'm Applying To" by Jan. 5.  
3. Applications: Apply to the colleges you are interested in online before Jan 16.  This only applies to the colleges that require you to apply online.  Also, print your online application or a confirmation that you completed your online application and bring this with you when you meet with each respective admissions counselor.  Bring a completed paper application the day of for the colleges on the list attached that indicate that they require paper applications.
4.SAT/SATII/ACT:
a. Request official copies of your scores to be sent electronically to the colleges directly through collegeboard.org and/or actstudent.org by Jan. 16.
b. Print copies of your scores from your collegeboard.org and actstudent.org accounts to bring with you on Instant Decision Day.  Be sure to print one copy for each college you are applying to.
5. Letters of Recommendation: Request all of your letters of recommendation on Naviance by Dec. 22.  Please let your teachers know you will need the letters completed and uploaded to Naviance by Jan. 16. I will print these letters from Naviance for you and provide them to the admissions counselors of the schools you are applying to on Instant Decision Day.  You are responsible for ensuring that the correct number of letters that are required for each school are uploaded on Naviance by Jan. 16.  
6. College Essay: Be sure to bring copies of your college essay with you on Instant Decision Day.  
7. Resume: Be sure to bring copies of your resume/activities profile with you on Instant Decision Day.
8. Application Fees: Most colleges are waiving their application fees for Instant Decision Day.  When you apply online for each college, click on the application fee waiver option.  If you are unable to submit your application without paying a fee, print the application and bring it with you on Instant Decision Day.   Please be sure to reference the "Application Fee Waived?" column of each college on the list attached. If the college is not waiving their application fee on Instant Decision Day and you have free/reduced lunch, please see Mrs. Orosz before Jan. 16.
9. Admissions Requirements: Make yourself aware of each college's admissions requirements attached. If your scores fall slightly below the GPA/SAT/ACT requirements, I still encourage you to apply via Instant Decision Day. If you fall too far below the admissions requirements, you WILL NOT be able to participate on Instant DecisionDay.  You may still apply to the college via Regular Decision.
10. EOF/EOP: If you have free or reduced lunch, you may be eligible for the Educational Opportunity Fund or Educational Opportunity Program at the colleges who offer it.  Find this application on the individual colleges' websites, complete it, and bring it with you on the Instant Decision Day.
About the Contributors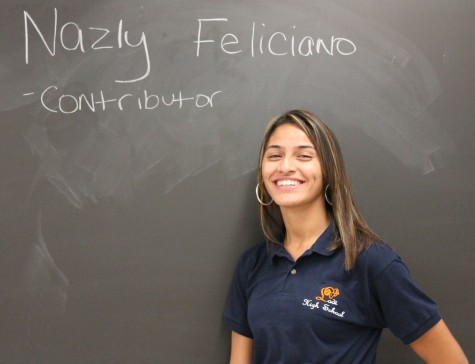 Nazly Feliciano, Author
Q: What's your favorite part about high school?

A: The sports.

Q: What sports do you play?

A: I do track and field.

Q: What colleges are...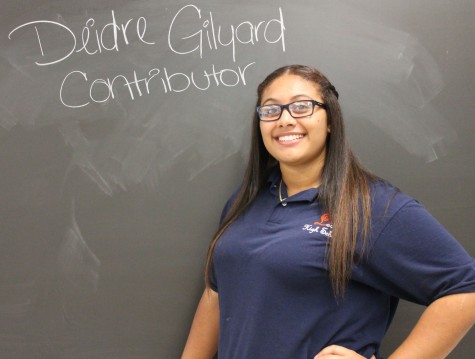 Deidre Gilyard, Author


Q: What do you want to do after high school?

A: Go to college to be a Special Education teacher

Q: If you were stuck on an island with...