LHS's Heroes
Dear Lodi High,
Currently, there are three local heroes roaming the halls of LHS. On January 10, 2018, early in the morning, seniors John Bitlisi, Sean Gould, and, sophomore, Danielle Gould were driving to school as per usual. However, as they were driving their typical route, they saw something unusual. As they moved closer to an upcoming house, they saw smoke. Unsure if it was a fire or not, Sean pulled over to the front of the house and saw that a car was still in the driveway.
They quickly got out the car and started moving without even thinking. Danielle ran to the door and began pounding on it and screaming, trying to get an answer. Sean stated, "I told her to start calling the cops and she did, but she didn't know the street name so I ran, which was a miracle." Once he saw the street name he screamed it back to his sister, who called 911 right away. John heard someone struggling at the door, so he tried to break it open, but sadly failed. A garbage man was passing by and ran towards them to try and help.
Thankfully, the garage man was able to kick the door down. As soon as the door was open, they saw someone on the other side of the house. They all quickly screamed to the boy to get out and he did along with his older brother. Soon after, the cops and fire department arrived. Thankfully, nobody was harmed.
A big thank you goes out to our three hero seniors: John Bitlisli, Sean Gould, and Danielle Gould. Without your immediate action, you never know what could've happened. You are all heroes, not only to us, the Lodi Rampage, but also to the entire Lodi High School and Lodi community. Keep doing what you're doing, as we are extremely grateful. And for those reading –remember, we're always watching and looking for our next Lodi Underdog.
Sincerely,
The Lodi Rampage
About the Contributors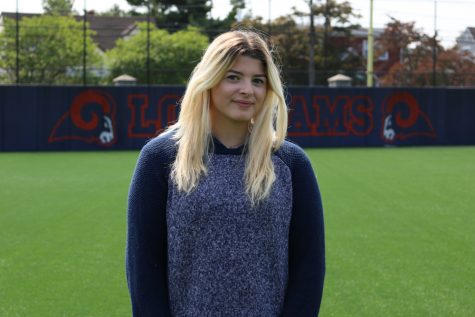 Elizabeth Haddad, Writer
Q: What do you plan on achieving by the end of the school year?

A: By the end of the school year, Elizabeth would really like to get her license, raise...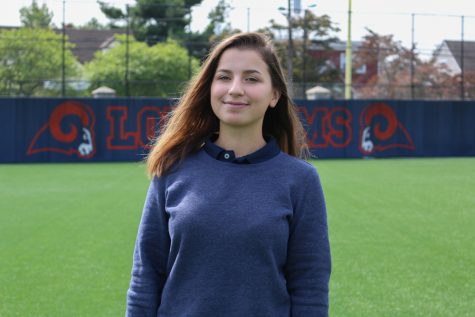 Mikela Lickollari, Administrator
Q: How has high school been so far?

A: The days are pretty long for Mikela and she thinks it's just scary that we have to start growing up.

Q: Do...